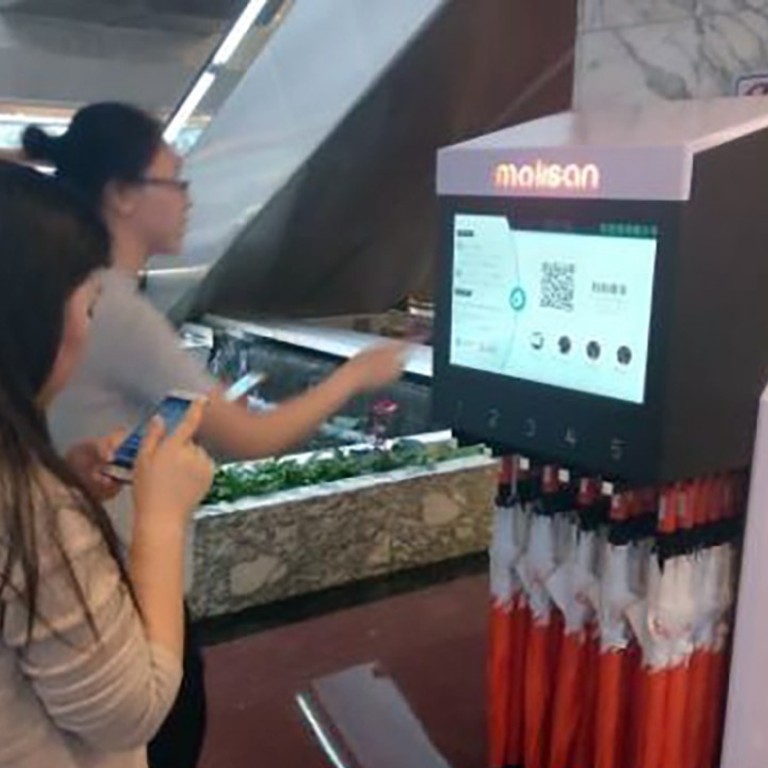 Umbrellas the latest trend in China's sharing economy
Convenience brollies just the latest offering as consumers embrace the shared economy
Commuters across China have readily hopped on the bike sharing craze, and now a new sharing economy trend will keep them from ever getting caught in the rain, mainland media reported.
Major Chinese cities have rolled out shared-umbrella schemes, in which customers rent brollies by paying a refundable deposit and scanning a QR code.
Molisan, the Shanghai-based umbrella rental start-up, has launched trials in the metro systems in Guangzhou, China's third largest city, and Fuzhou, the capital of Fujian province.
At least six stations on the Guangzhou Metro have adopted the scheme, which charges a 20 yuan (US$2.90) deposit payable via WeChat, according to the Information Times.
The rental period is 15 days, which renters can renew for three additional days after which they will be charged a late penalty of 0.5 yuan per day.
"This is very convenient, and doesn't require registering personal information," the paper quoted an umbrella rental user as saying. "After you're done using the umbrella, you can also get the deposit back at any time."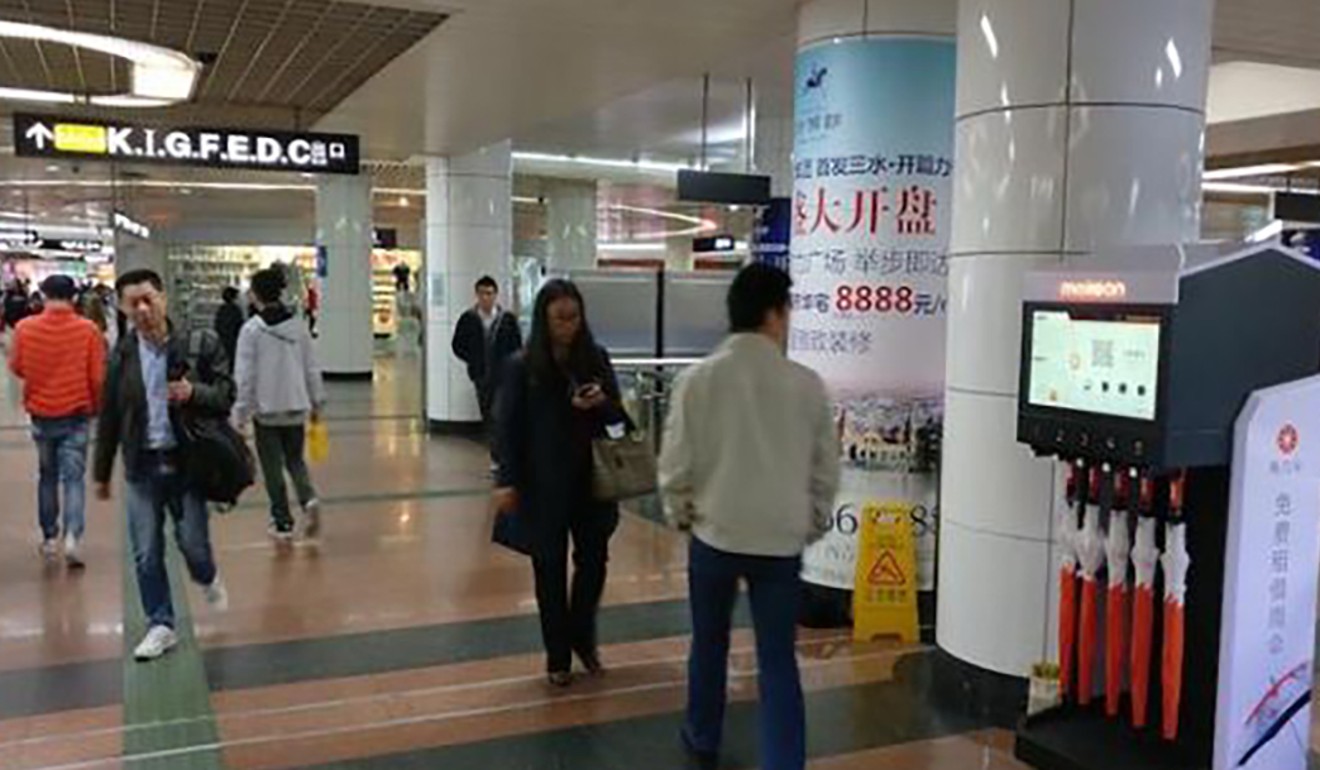 The company said is likely to expand into Shenzhen, the thriving special economic zone next to Hong Kong, after they get the Guangzhou operation up and running, according to local news site Panyu.com. Molisan is expected to provide between 500,000 and one million umbrellas in Guangzhou this year.
Although some internet users raised concerns about customers damaging umbrellas or not returning them at all, others cheered the idea of shared umbrellas, noting their convenience.
"This idea is pretty good, sometimes when you leave the house you'll run into these situations," one user said.
"Communist values are here," another joked.
"Sharing umbrellas is a sign of progress in public service, and a show of human care, releasing the warmth of the city," an editorial in the state-run People's Daily said.
China has caught the sharing economy bug, as its streets fill up with public bicycles, smartphone users rent portable battery packs, and even high schools rent basketballs.
Consumers are increasingly seeing the sharing economy as a way to reduce waste and avoid clutter, according to a PricewaterhouseCoopers report.
"Besides a growing appetite for a more minimalist lifestyle, consumers say these sharing-based services offer better pricing, more convenient access, and more choice in the marketplace," the report said.