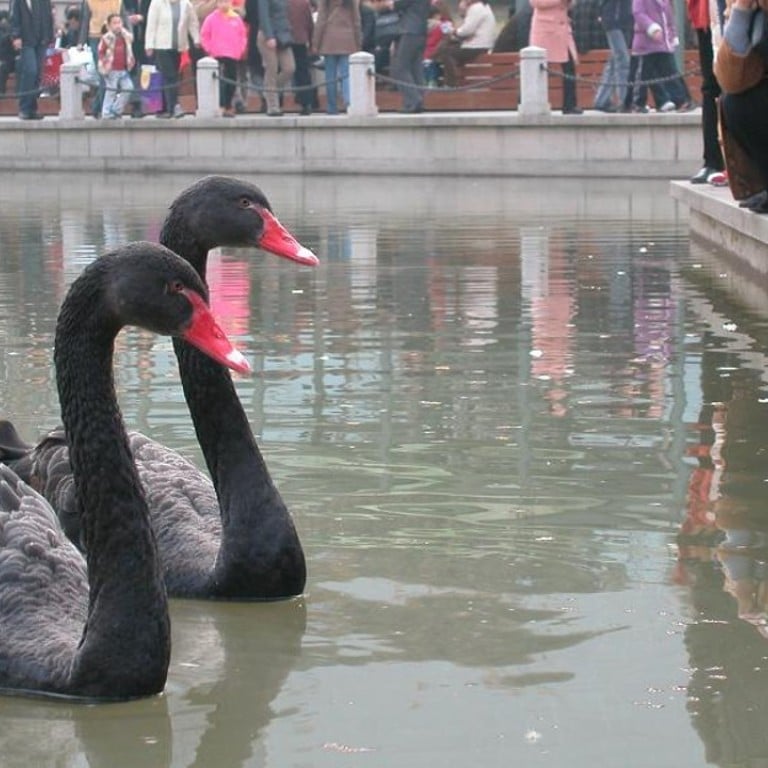 Men accused of stealing black swan from Shanghai park and eating it
Two deliverymen have been accused of stealing a black swan from a park in Shanghai and cooking and eating part of it, according to a TV report.
Residents living near Xujiahui Park noticed that one of five black swans living in the area was missing, Radio and Television Shanghai reported.
Surveillance footage showed the pair grabbing the swan late at night.
The men, whose full names were not given, had originally planned to catch fish, but were deterred by security patrols in the park.
The bird died before the men got it home and they then boiled its carcass and froze it, according to the report.
The following day they cooked it with carrots, ate half, but threw the rest away because it tasted bad.
The men have been arrested by the police for hunting and killing a protected species, the report said.