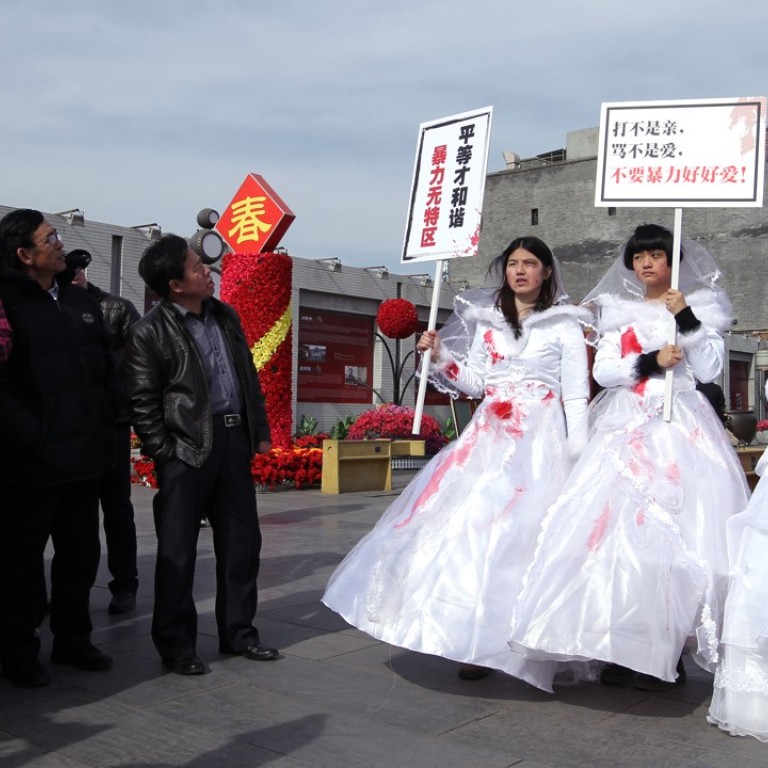 The fight against gender violence goes on for China's 'Feminist Five'
Li Tingting, one of five activists arrested two years ago for protesting against sexual harassment, will focus on championing Chinese women's rights globally
It has been two years since 27-year-old feminist Li Tingting and four other activists were arrested by Chinese authorities for handing out anti-sexual harassment stickers for International Women's Day.
Li, also known as Li Maizi, along with Wei Tingting, Wu Rongrong, Wang Man and Zheng Churan, became known as the "Feminist Five" and spent 37 days in detention, prompting an international outcry.
Although they were released from their bail conditions a year later, the case against them for disturbing public order has not been withdrawn.
But Li remains undeterred. While she once aimed to be the country's first openly lesbian lawyer, she is now focused on communicating Chinese feminism to a global audience, and teaching local groups to organise themselves against gender-based violence.
The 37-day detention catapulted you and the others in the "Feminist Five" into the international spotlight. What was it like having to go through that?
Our detention was a challenge. At the same time, it's an opportunity. This incident provided a good opportunity for the international public to notice that in the past, the Chinese authorities had a gender equality image of China – "women hold up half the sky" – that is totally not true. So we as five feminists are trying to do something to change China and to chase gender equality, even though it is very hard. Sometimes, the authorities think we have drawn a lot of attention and they don't like it. Even though some of them think the detention was a mistake, they never admit they were wrong. For our five sisters, it's not easy because there's a lot of interrogation in the detention centre, and a lot of monitoring when we were released. It's very hard for us to continue our work because we are very politically sensitive. But things have become better because it's two years ago, so people have forgotten about it. And we are not the first priority of the authorities. They underestimate women's power, so they don't care about five girls.
You've said before that the detention process made you almost quit activism. What motivated you to continue?
I think resistance is our daily life. It's a part of my life; I can't give up. What I can do is do some self-censorship, and try to not be very radical or very critical of our authorities. When I was three years old, I was in the Yanqing district in Beijing. To get access to better education resources, my father decided to move our family to the Shunyi district, a suburban area closer to the city. I became an outsider, and our family became outsiders. We had to face a lot of regional discrimination even though we all lived in Beijing. There was a lot of bullying, they bullied me a lot. My father told me: never give up, never give in. So one day, I punched a boy, and he was bleeding. His brother saw that and punched me, kicked me, and slapped at my face. That thing left me with a very deep memory. Even though I was very vulnerable in my village, I kept fighting, and I never gave in. At the same time, my father had a very severe domestic violence problem, so I protected my mom a lot. My whole childhood experience was about fighting back, resistance, helping other girls. So it's very hard for me to give in, or give up.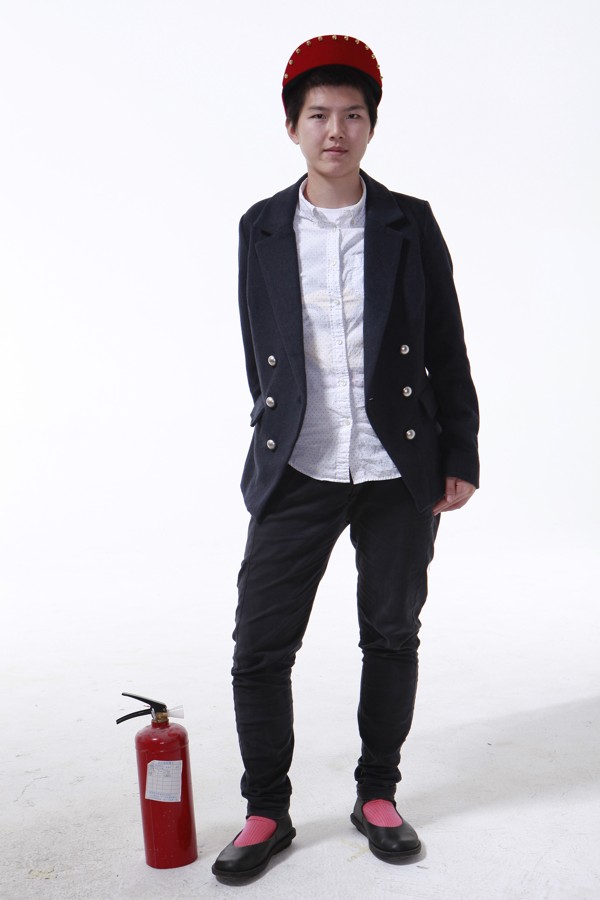 Do you think the government is still monitoring you and the work you are doing?
Yes, I think so, because everyone is under surveillance by the authorities. If you use WeChat, you don't have any privacy. But I think now the surveillance has become less than in the past. For example, in the past, if a foreign journalist called me by phone, a police woman would call me and say don't talk about your five sisters' case. You can talk about homosexuals, because I was married to my ex-wife. But we got divorced three months ago.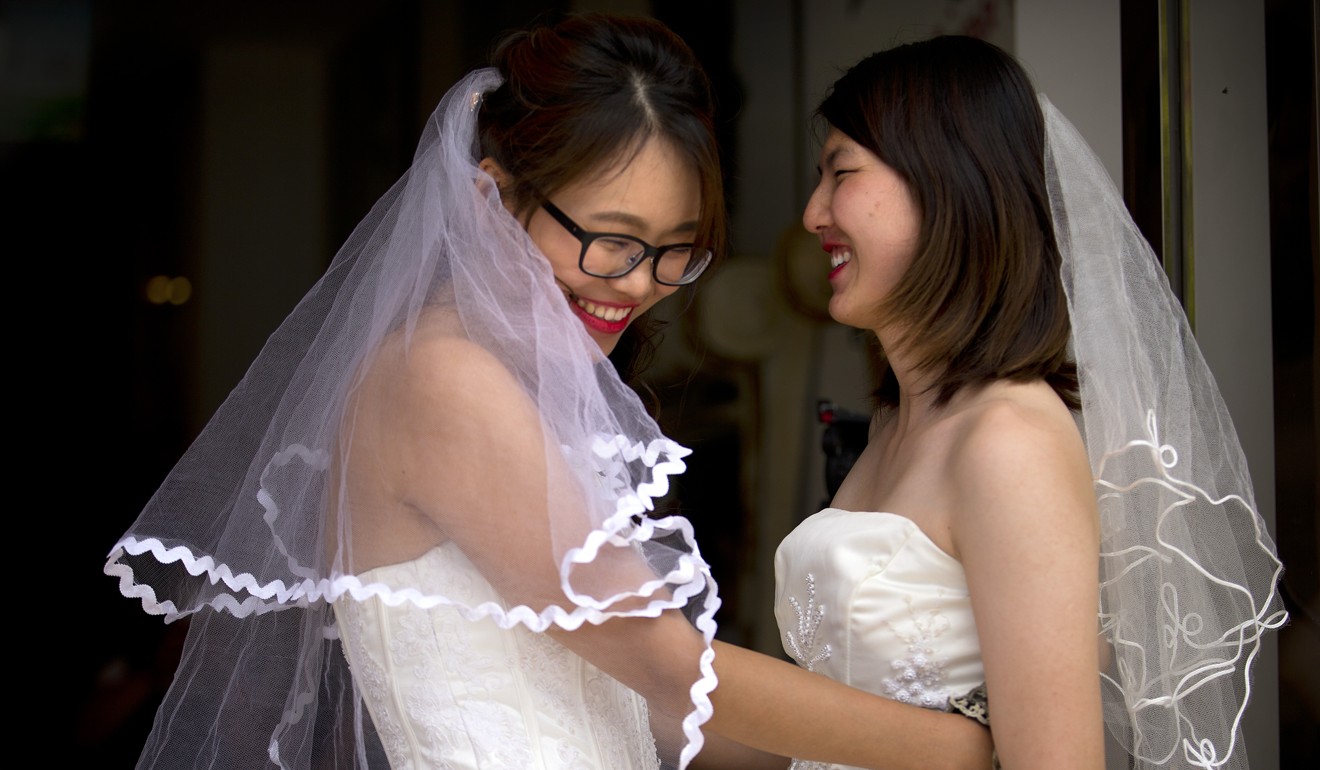 What do you think the biggest issues are today for the LGBT community in China?
The biggest issue is that in China, there's a large number of people who have never seen LGBT people, so the first thing is about visibility. There's media censorship – we can't see LGBT movies, and there's no LGBT TV shows. Our government should publicly recognise the LGBT community and our rights, recognise we are living in this country. This is the first priority, but it is not easy, and this issue is very complicated. It's also about the Chinese authorities' attitudes. Our authorities don't want to mention LGBT rights or about the LGBT community – they use words like "men who have sex with men." It's also about the laws and regulations. When you break the law, they recognise you as gay, but they don't have any protections for the LGBT community. It's a problem if our country treats the LGBT community like they do not exist in our country; it's very dangerous.
Where do you see feminism in China going over the next couple of years?
I don't know. If the authorities want to publish some law, it's a casual thing, very random. There's no rules. If they want to say there can be no Feminist Voices, then Feminist Voices gets banned. The situation becomes more unpredictable, so I think it's very unpredictable too for the feminist community. But we have witnessed an increase in gender equality consciousness among young women. They are becoming more and more active on social media, and they complain about the patriarchal system. But also, we have a lot of problems, because they can't see the structural problems. They've never met people who are Muslim or Uygur, so they hate Muslims a lot. But if you are a feminist, you shouldn't do that. It's a kind of racism. They don't have that consciousness, since our propaganda says that Muslims are bad. The propaganda is very strong, and we are very weak. So our job is sustaining our community, trying to mobilise more people, and talking about these issues.
You've called yourself an "international slut", trying to reclaim this from people who have insulted you with this word. Can you talk a little more about that?
It's about anti-slut shaming, it's a global issue. When we talk about gender equality, we talk about how women's rights are human rights, but it's very superficial. You also need to change the way you talk about women. Stop stigmatising feminists, stop humiliating women. I was denied the right to be a "decent feminist," so I'm an indecent person. For sure, I'm a lesbian, an international slut. I don't want to live a life where you can talk about some kind of feminism issues, but at the same time, you don't want to be a slut, and you're afraid if you behave like an indecent person, you will be stigmatised, or you'll be insulted by others.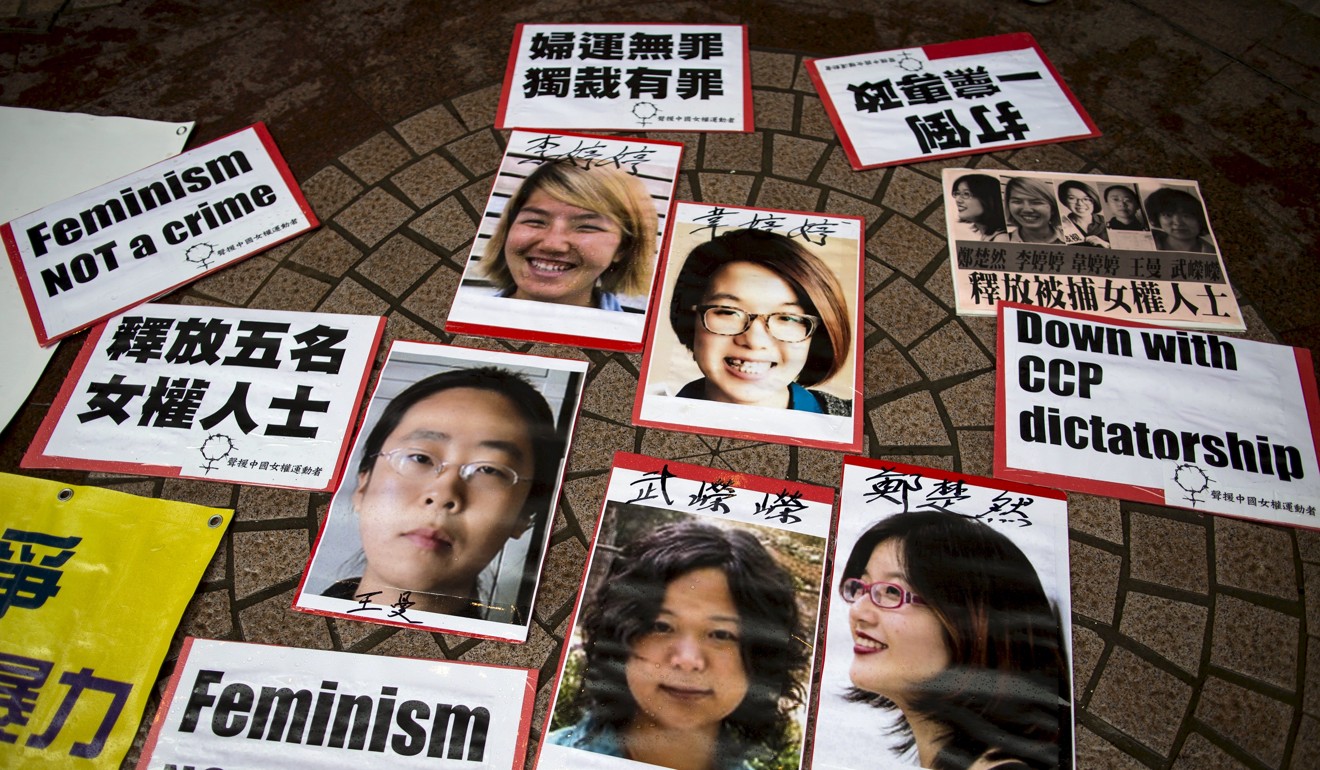 In a piece you wrote recently, you said that you're not anyone's hero, you're just doing what any feminist should do. Can you elaborate on that?
Sometimes, I just want to be a modest person. But recently I've had some different thoughts: when you are a leader of the movement, just admit it. I care about our feminist communities and also I have devoted a lot of time in this movement, so why I can't say I'm a leader of the movement? I've never said that I'm the leader of the "Feminist Five"– I can be and the other four sisters, they can be too. There's no order for our five sisters. Everyone can be the leader, if she wants to be.