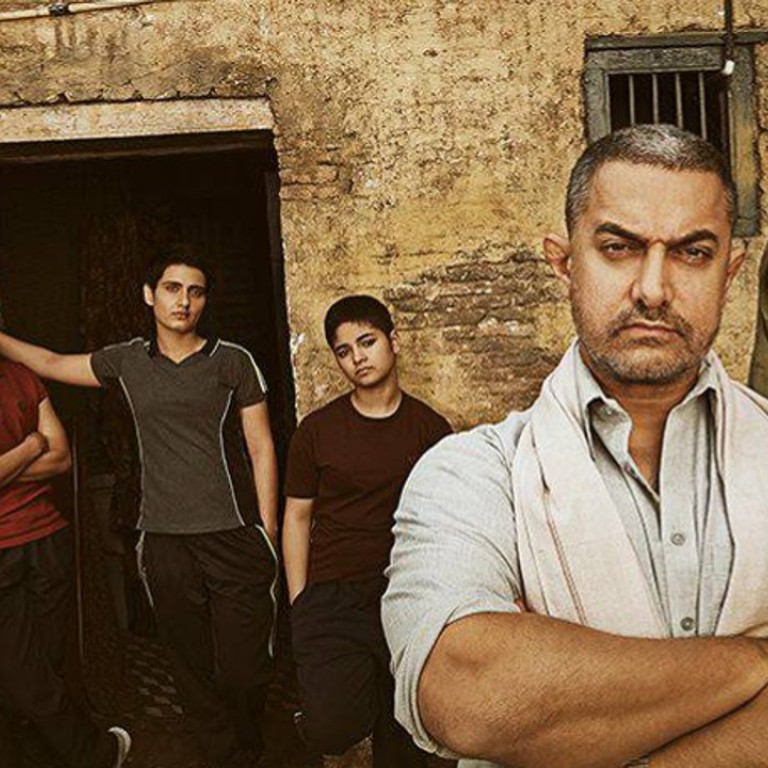 How a Bollywood film topped China's box office and opened debate on feminism
A biographical film about an Indian man who allowed his daughters to defy gender norms, training them to become world-class wrestlers, has become China's top-grossing non-Hollywood foreign film of all time.
Bollywood movie Dangal or Let's Wrestle, Dad in China, has raked in more than 643 million yuan (US$93.3 million) on the mainland since it was released on May 5.
The film beat out the Japanese anime hit Your Name, which has earned nearly 566 million yuan since its release on December 2 last year, according to box-office monitoring site Maoyan.com.
Dangal's success follows a string of other Bollywood films that have won over Chinese audiences in recent years.
The Indian film industry's previous biggest hit on the mainland was PK, a science fiction comedy released in 2015, which took in 118 million yuan. The first Bollywood film said to have broken the "great wall" of the Chinese movie market was 3 Idiots, released in 2011 which earned 14 million yuan.
All three films share the same lead actor – Indian superstar Aamir Khan.
In Dangal, Khan stars as a former wrestler who hopes to have a son who can fulfil his dream of winning a gold medal for India. But his dream is dashed when his wife gives birth to four daughters. He eventually starts coaching two of the girls in wrestling, subjecting them to harsh training and strict discipline, including keeping their hair short, contravening social norms.
The film is based on the true story of Geeta Phogat, who won India's first gold medal in wrestling at the Commonwealth Games in 2010 and became the country's first woman wrestler to qualify for the Olympics two years later.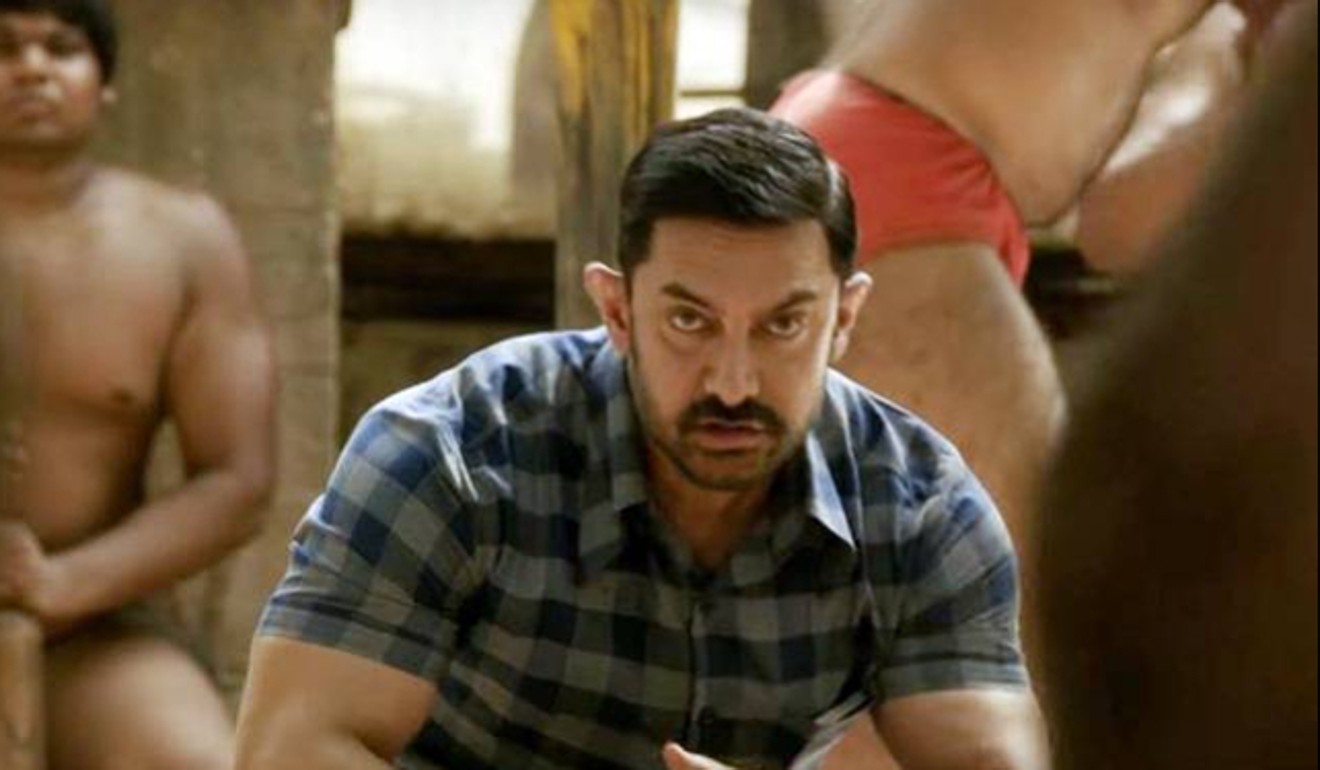 Most Chinese moviegoers appeared to be thoroughly won over by the film. "Many domestic movies go for big scenes and dazzling special effects but fail to touch you inside ... This is a five-star movie," wrote one internet user under the name Anomyme on Weibo, the Chinese version of Twitter.
Even before the movie was released on the mainland, internet users were eagerly anticipating its arrival, with video clips of Khan preparing for the role making the rounds on Chinese social media. They showed him gorging to develop a paunch for his character, and then subjecting himself to intense exercise to produce rippling abs and biceps to portray the protagonist at another stage of life.
Viewers heaped praise on the Indian superstar, calling him "India's national treasure" and lauding him for his dedication to his art.
Chen Xiaoxia, who said she became a fan of Khan after watching 3 Idiots and PK, took her six-year-old daughter to the 140-minute Dangal in Beijing.
"The movie was very long, but there wasn't a single second in which I felt bored. I laughed and cried and had so much to think about afterwards. The movie is touching on so many levels," she said.
"Khan's performance as a strict father reminds me so much of fathers in China, who seldom display their emotions and hide their profound love for their children behind a straight face and tough training."
Parallels between Chinese and Indian culture in their preference for boys over girls also struck a chord with mainland audiences.
"We're not expected to get married at 14 and be tied up in family chores for life as shown in the movie, but just like these wrestlers, women in China need to work much harder to have the same standing as men in society," said moviegoer Amy Ding, an executive at a foreign company in Shanghai.
Some women moviegoers, however, argued the daughters did not in fact gain independence by overcoming the gender barrier, but rather, yielded to their father's "patriarchal power".
"The father's values make one sick, forcing his way of life on his daughters ... The so-called paternal love is nothing but to satisfy his own desires. The movie talks about breaking through the gender barrier, but the prejudice is beyond cure," wrote internet user Fuyou on Douban.com, a rating website.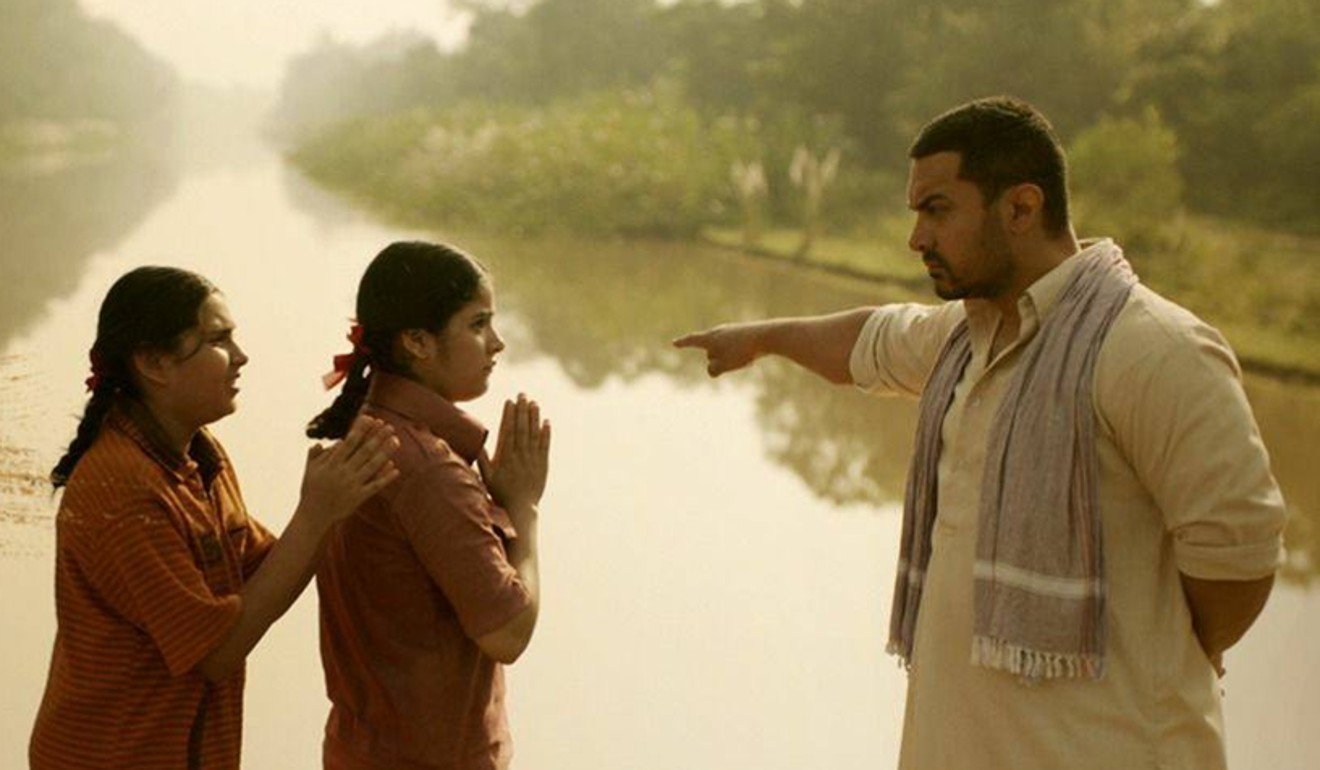 Others defended the film, saying it should be interpreted in the context of India's traditional culture and values. In India, it is estimated that 47 per cent of girls are married before they turn 18, according to Unicef figures.
"The father has been the subject of ridicule of the whole village for giving the daughters a much better option than marrying young. Those whose criticise think they are wise, but in fact they are as stupid as the villagers who mocked the father in the film," said a review carried in Southern Weekly, a Guangzhou-based newspaper.
"Those who criticise the film have ignored the social context of India … It might never have occurred to them that in the case of women's rights, not every area is as sound and advanced as in developed Western countries."
This article appeared in the South China Morning Post print edition as: Bollywood biopic gets a hold on China's box office