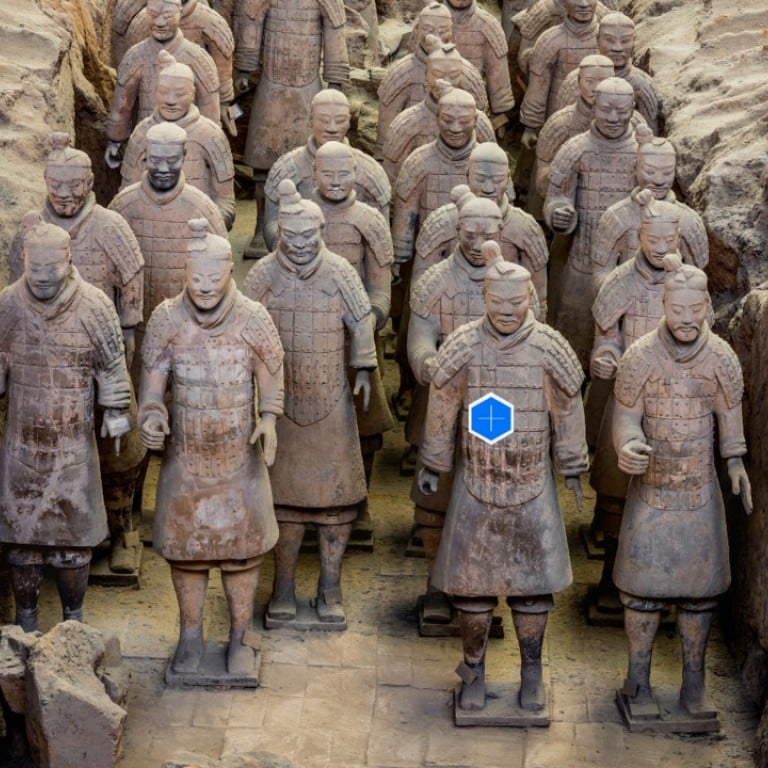 See China's famous Terracotta Army from home on a 360-degree virtual tour
New website allows visitors to 'walk' among the ancient Xian warriors in interactive museum
Tourists don't need to travel to Xian to see China's famous terracotta warriors any more – they can now see them from the comfort of their home on a virtual tour.
Described as the eighth wonder of the world, the army of soldiers buried with the first Qin dynasty emperor more than 2,200 years ago can be viewed from every angle in a 360-degree interactive tour, Xinhua reports.
The website was launched in time for International Museum Day last Thursday, in partnership with Chinese online encyclopaedia Baidu Baike.
It offers a 20 billion-pixel resolution panoramic view, similar to the concept of Google Street View, of the mausoleum museum in Shaanxi province.
Visitors can take a "walk" among the warriors in two of the four sites, pits one and three, allowing for a closer look at the ancient statues than is possible in person.
"Advances in technology have opened up new possibilities for preserving historical relics, especially in the area of artificial intelligence," Shen Dou, a Baidu vice-president, said at the website launch. "We hope to use AI to make historical and cultural contributions, so that people can more easily access information that was difficult to obtain in the past."
It's not the first historical treasure to be given the hi-tech treatment. Other projects include a virtual reality version of the Old Summer Palace, Yuanmingyuan, being worked on by a team at Tsinghua University.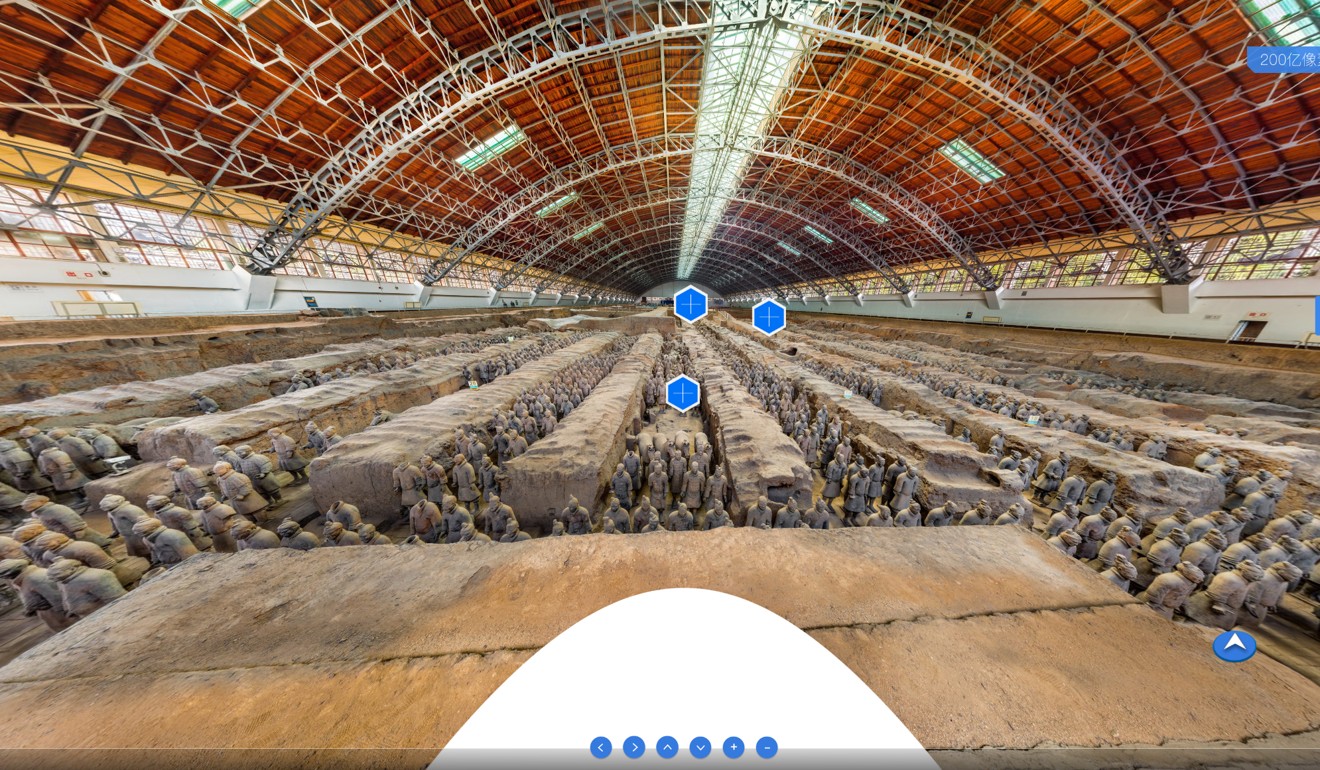 But for the fragile terracotta warriors – whose paint is easily damaged – a digital back-up could be a good idea.
The life-sized statues were built to watch over Qin Shi Huang in his afterlife. Qin died in 210 BC and his mausoleum houses some 8,000 soldiers, 130 chariots, 520 horses and 150 cavalry horses.
Hou Ningbin, curator of the mausoleum museum, said the website was a way to "integrate culture and technology, bringing together ancient wisdom and modern civilisation".