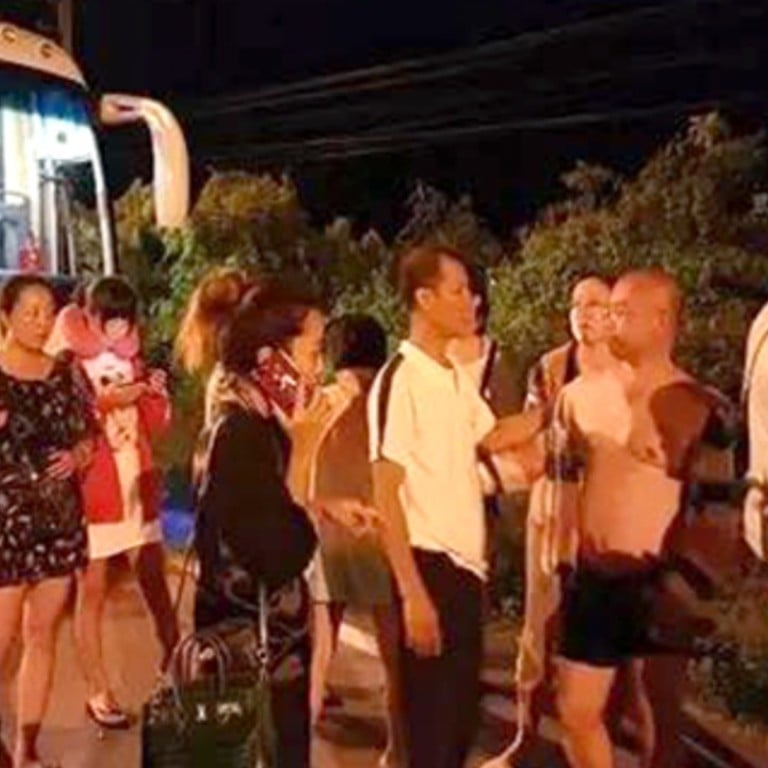 Chinese tourists in Thailand, Vietnam 'dumped' if they shun forced shopping trips, state media reports
Tourists in tour groups can be abandoned by the side of the road if they don't leave tour bus to help guides earn commission in stores, according to Xinhua
Chinese tourists taking part in tour groups in Thailand and Vietnam are often abandoned by the roadside if they refuse to shop for overpriced goods in designated stores, a major way for guides to earn cash, according to an investigation conducted by Chinese state media.
In one case more than 20 tourists from Inner Mongolia were left by the roadside in Thailand after they refused to pay for a 1,800 yuan (US$260) shopping programme as part of their tour earlier this month, the state-run news agency Xinhua reported.
Tourists who refused to shop at set stores in Vietnam can also be left off the tour bus, or their windows are forcibly shut and the air conditioning turned off, the report said. Tourists usually have to get off the bus and visit stores as a result, they were quoted as saying.
Most guides for Chinese tour groups in Vietnam and Thailand are Chinese because of the lack of local guides who speak Putonghua, industry insiders told Xinhua.
One common practice in Thailand is for Chinese travel agencies to attract tourists by offering extremely low priced or "zero dollar" tours and to sell on the tour group to local agencies in Thailand. The Thai agencies then "sell" the tourists to tour guides for 1,000 yuan per head. The guides have to rely on commission from stores visited to cover the tour costs, industry insiders said.
Chinese made over 8.7 million trips to Thailand last year and 7.9 million in 2015.