Chinese internet users accuse education consultant of trying to brainwash primary school pupils
Video circulated online shows thousands of children weeping during lecture, raising claims of emotional manipulation
A controversial Chinese education "consultant" has been accused of brainwashing pupils after a video of a speech he gave at a primary school in northern China was circulated widely online.
The video shows thousands of students at Shuozhou Experimental Primary School in Shanxi province shedding tears when a man on stage tells them in a choking voice: "Our mothers are the greatest in the world. They work day and night at home to support us. We never understand them."
The video was shot on May 10, when the school invited Ouyang Weide, a self-claimed education expert from Guangdong province to deliver a three-hour presentation on "gratitude education" to more than 4,000 students and teachers, according to a report on Chinanews.com.
According the site's social media profile, Ouyang founded his Guangzhou-based education consultancy in 2012, which promotes so called "upside down kinetic energy education"– essential teaching children to show empathy for their parents. The company says on its website that many children call him "Father Ou".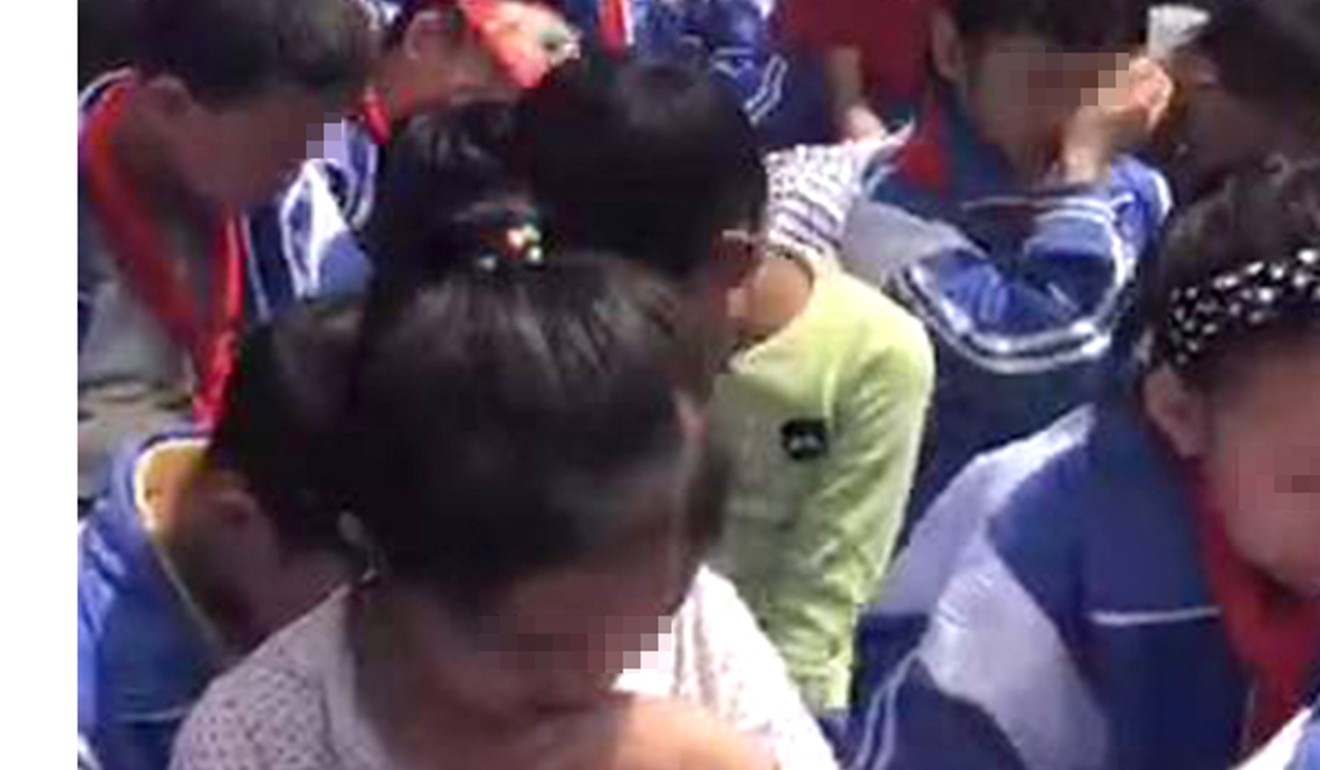 According to the company's website, Ouyang was an avid follower of Li Yang, founder of the "Crazy English" movement, and helped organise many of Li's public appearances.
Ouyang left Li in 2002 to start his own educational venture.
Many Chinese internet users, however, take Ouyang's claims on the video with a grain of salt, questioning whether he was staging a marketing show to "brainwash" students.
Zhao Zhijie, the school's headmaster dismissed such claims, said they did not organise book sales or pay Ouyang for his appearance except for paying for his flights and meals, the report said.
"Ouyang hopes students won't mind their mother's grumbling. It's their way of showing their love," Zhao was quoted as saying. "His words touched the softest part of students' hearts, and evoked their feelings, so they cried. That's our intention."
The report said Ouyang also gave teachers at the school a two-hour talk on team building.
In a response on his social media account, Ouyang said he didn't take fees from students and teachers for speeches, and sought only to improve relationships between parents and their children and teachers with students.