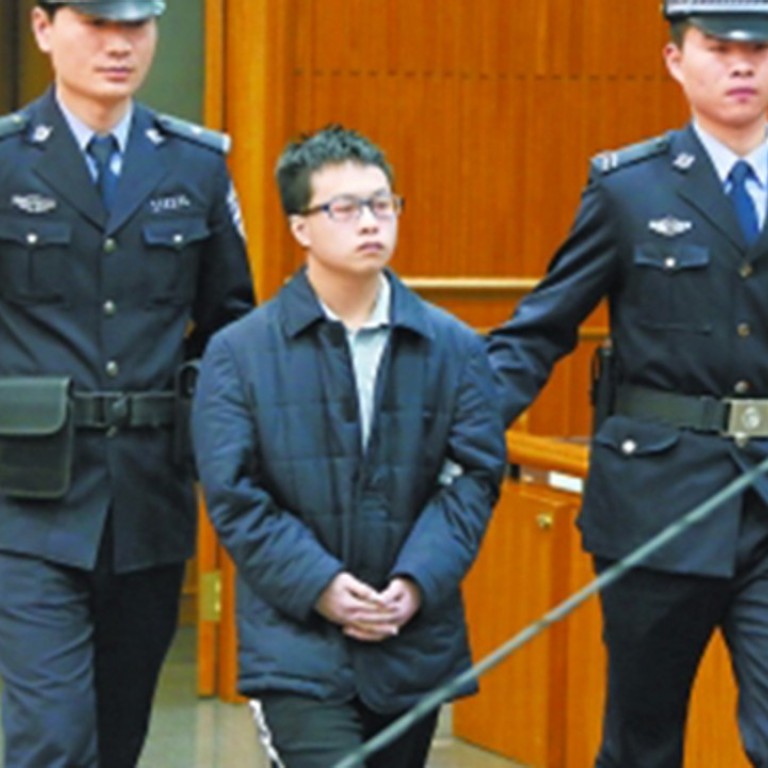 Chinese man stole nearly US$2m after finding bug on video website
Fraudster spent much of the cash lavishing gifts on hostesses live-streaming programmes on the internet, according to news website report
A man from southern China has been jailed after he stole 13 million yuan (US$1.9 million) from a video website and spent nearly a third of it tipping hostesses live-streaming programmes on the internet, Chinese media reported.
The man from Qianxi county in Guizhou province took advantage of a bug in the payment system to claim huge numbers of refunds from the video website Youku Tudou he was not entitled to, the news website Thepaper.cn reported.
The 21-year-old ran an online software store and pleaded guilty to theft at a hearing in Beijing, according to the article. He was sentenced to 15 years in prison.
The man, who was only identified by his surname Hu, spent four million yuan of the money he took tipping hostess on live-streaming sites.
He was quoted as telling the court he did not regret his actions as he had learned from his mistakes.
"I'm sorry [for what I did] to the Youku company, but I don't regret this. I have learned so much about life," he said.
He was quoted as saying friends and relatives who he had rarely seen before began hanging around him as he got rich.
He took advantage of the bug in the payment system between November 2015 to April 2016, making more than 100,000 fraudulent transactions, the report said.
He lavished cash on more than 40 online hostesses who host programmes on the internet.
He was left with about three million yuan after also spending some of the money to repay debts owed by his father and to cover his personal "entertainment" expenses.