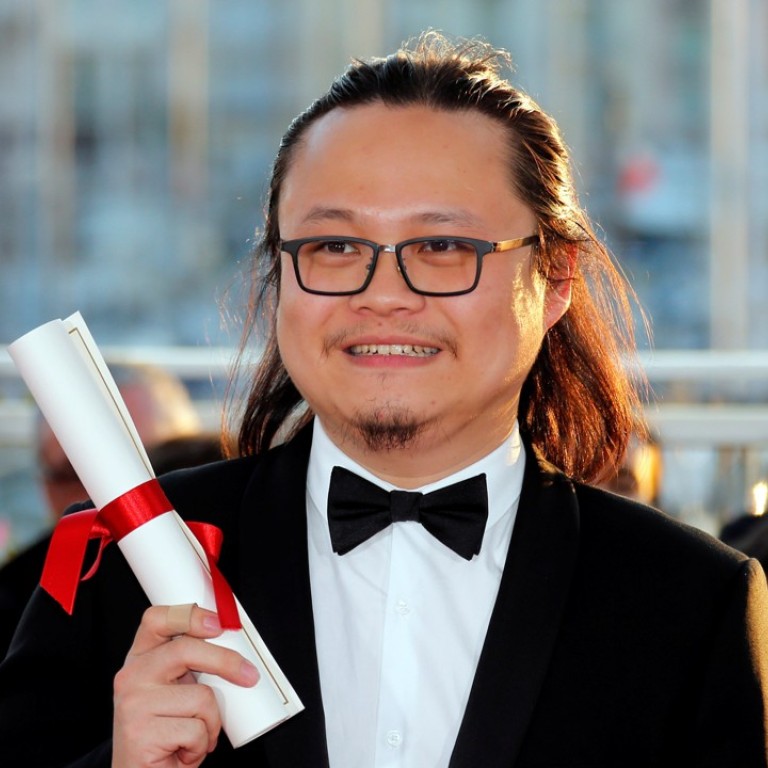 First Chinese director wins award for best short film at Cannes
Qiu Yang scoops prize at the French film festival with his short 'A Gentle Night'
A 28-year-old has become the first Chinese director to win the prestigious Palme d'Or for best short film at the Cannes Film Festival.
Qiu Yang accepted the award on Sunday for A Gentle Night, a 15-minute film about a mother searching for her missing daughter on the eve of the Lunar New Year.
Qiu's acceptance speech was just two words, one of them a swear word and the other "amazing".
It was the "shortest acceptance speech ever heard at the Cannes Festival", the organisers of the 70th Cannes Film Festival awards joked, the China Film Insider news website reported.
The film is set in a "nameless Chinese city" and the trailer for the film shows a young woman sitting on a bus, passing blurry neon street signs.
Qiu told a press conference the screening at Cannes was the first time he had seen the film since it was finished, which he described as "not the best experience for a director".
"It was actually the first time I saw the film since I finished ... because we had a lot of trouble making the film. It was so traumatic that after we finished it I didn't watch it at all until two days ago. It was great, I can't complain."
Qiu also said he was now working on turning an earlier short he made two years ago into a feature film.
"I'm hoping to shoot it at the end of next year – if I can get the money to shoot it," he said.
Qiu grew up in Changzhou in Jiangsu province and studied film at the Victorian College of the Arts in Melbourne, Australia.
Qiu's master's degree graduation film Under the Sun competed in the student film section of the Cannes Film Festival two years ago.
This article appeared in the South China Morning Post print edition as: Young Chinese director wins at Cannes