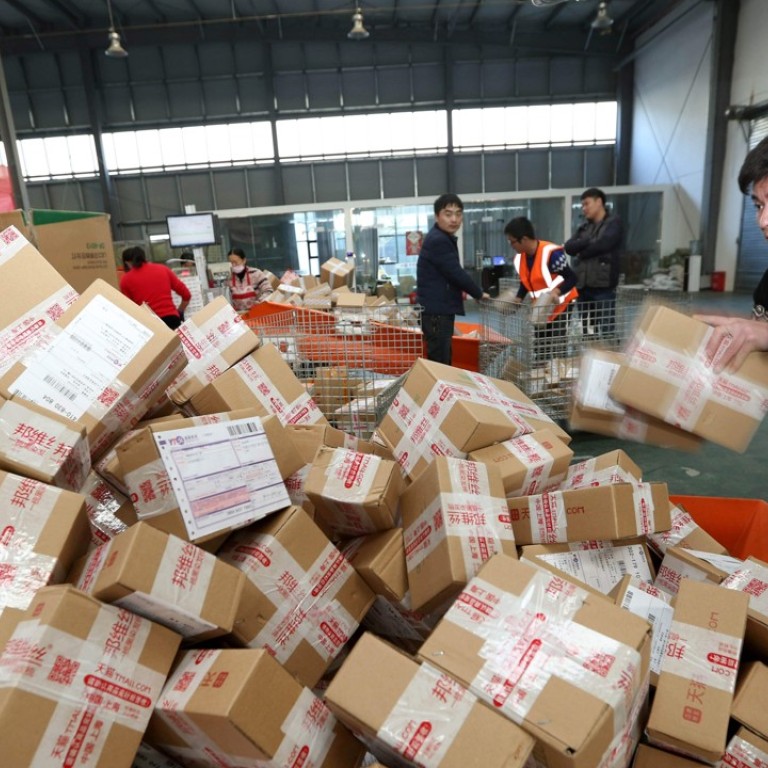 Chinese courier firms deliver mountain of waste with less than 10pc of wrapping recycled: report
Industry is thriving as the nation embraces e-commerce, but most of the excess packaging is being thrown out
NATIONAL – China recycled less than one-tenth of the excessive packaging used in the 31.2 billion parcels that were delivered across the nation last year, state news agency Xinhua reports.
The figures were drawn from a 2016 report on the courier industry highlighting the issue of excessive packaging that was released last week.
In China, the courier industry is thriving thanks to a nationwide embrace of e-commerce. But sellers often wrap goods in an excessive amount of plastic packaging materials which are often not recyclable.
According to the industry report, the 31.2 billion parcels delivered last year represented a 50 per cent increase from 2015.
The State Post Bureau has previously said that courier firms in 2015 alone went through nearly 10 billion boxes and almost 17 billion metres of plastic tape – enough to go around the equator 425 times, according to the Xinhua report.
Cainiao, a platform that tracks parcels run by e-commerce giant Alibaba, said last June that the industry planned to replace half of the existing packaging materials with recyclable alternatives by 2020.
Cost is also an issue – standard plastic courier bags are 0.80 yuan each, while the cost of recyclable plastic courier bags is at least four times higher, according to the report.