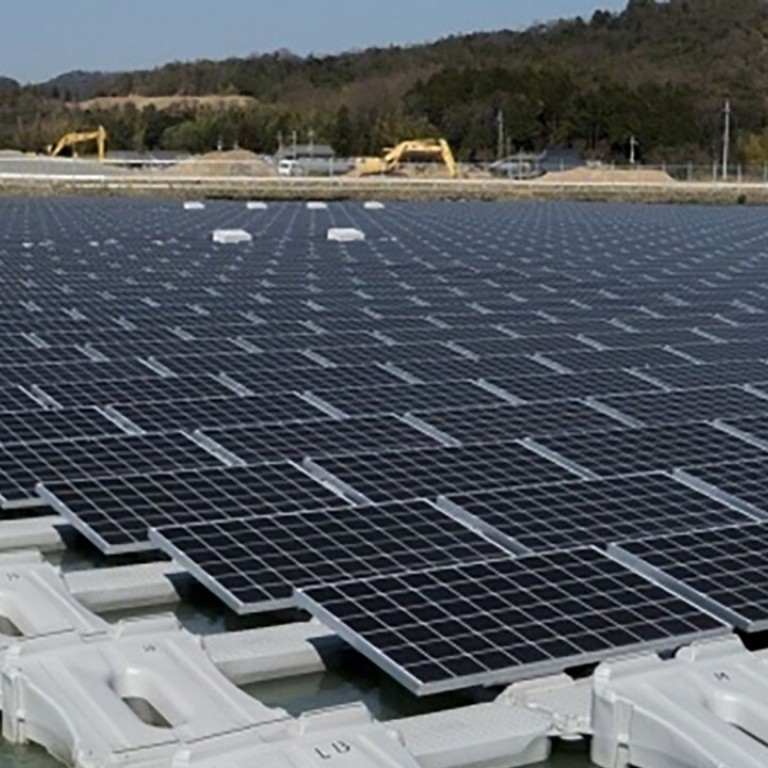 China flips the switch on world's biggest floating solar farm
Plant occupies flooded area once used for coal mining and can generate 40 megawatts of electricity – enough to power 15,000 homes
The world's biggest floating solar power plant is up and running in China, as the country increasingly looks to renewable sources for its energy.
The new solar farm in the city of Huainan, in the central, coal-rich Anhui province, can generate 40 megawatts of electricity – enough to power 15,000 homes. That's according to Sungrow Power Supply, the Chinese firm that built the plant. It was connected to the city's power grid in May.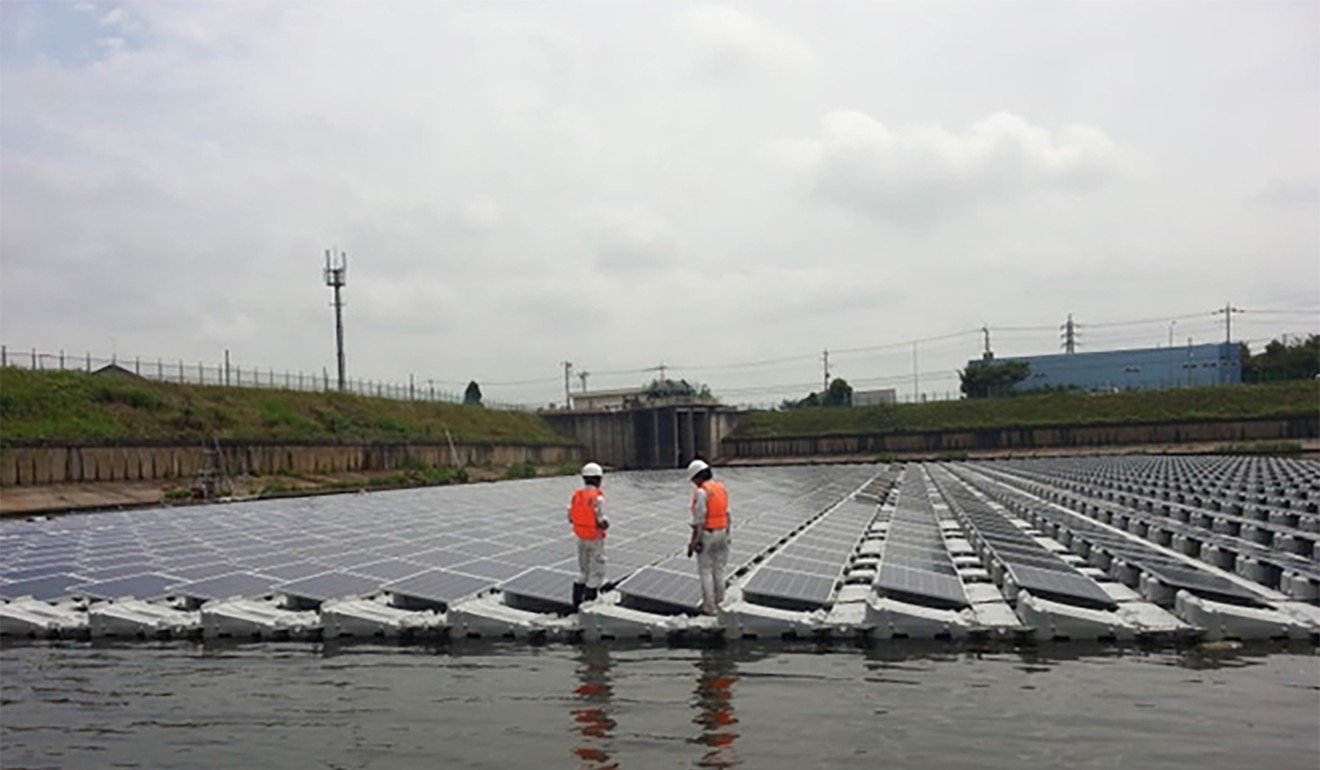 The solar farm occupies an area that for years saw intensive coal mining. Subsidence and heavy rain created the lake where the solar panels have been installed.
Those panels float on the surface of the water, which ranges in depth from four to 10 metres.
While Sungrow did not disclose the exact size of the plant, its capacity is double that of the solar farm previously considered the world's biggest. That plant is also located in Huainan and was built by Xinyi Solar in 2016.
Earlier in 2016, a floating solar farm began operating on the outskirts of London with capacity to generate just over 6 megawatts of electricity – it was considered the biggest at the time, according to a report in The Guardian.
Floating solar farms take advantage of areas that would otherwise go unused and the water helps to cool the surface of the panels, reducing the risk of overheating.
China is now the largest solar energy producer in the world – its capacity reached 77.42 gigawatts at the end of last year, according to the National Energy Administration. Renewables make up 11 per cent of the country's energy use, but that number could go up to 20 per cent by 2030.
Earlier this year, the world's biggest solar farm was unveiled in a remote part of the Tibetan plateau, in western Qinghai province. The sprawling Longyangxia Dam Solar Park covers some 27 square kilometres – almost the size of Macau. It can generate enough power to supply 200,000 homes.
Other large-scale solar projects in the country include the installation of 300 panels above a fish farm in Zhejiang province and a 6-million panel solar farm in the Ningxia autonomous region, which will be the biggest when it is completed.
Chinese companies are also involved in solar projects in other countries. State-owned National Complete Engineering Corporation is working with GCL System Integration Technology to build a 1-gigawatt solar plant in the exclusion zone around the Chernobyl reactor – the site of the worse nuclear accident in history.
China's embrace of renewable energy presents a stark contrast to the climate policies of the United States, which has announced it will exit the landmark Paris climate agreement. US President Donald Trump has slammed his predecessor Barack Obama for "wasting" taxpayer money on solar companies, called wind farms both "disgusting looking" and "bad for people's health", and proposed an administrative budget that would slash renewable energy spending by 70 per cent.