New Chinese university offers degrees in making China's 'national liquor', mao-tai
Drinking will not only be encouraged at a new university in the southern province of Guizhou – it's part of the curriculum.
While other schools on the mainland offer training in how to craft a variety of alcohol, Moutai University in Renhuai will be the first conventional school dedicated to the fiery spirit. The company behind it is Kweichow Moutai Company – which makes the tipple often referred to as the "national liquor".
The private university will enrol 600 students for study in five majors – including wine-making and food quality and safety – beginning this year after the Ministry of Education approves certification. The university will be led and managed by the provincial government, which also owns the Kweichow Moutai Company.
The university did not specify the duration of the degree.
The first class will be made up entirely of Guizhou natives but the school will take students from across the country beginning next year. It has capacity for 5,000 full-time students.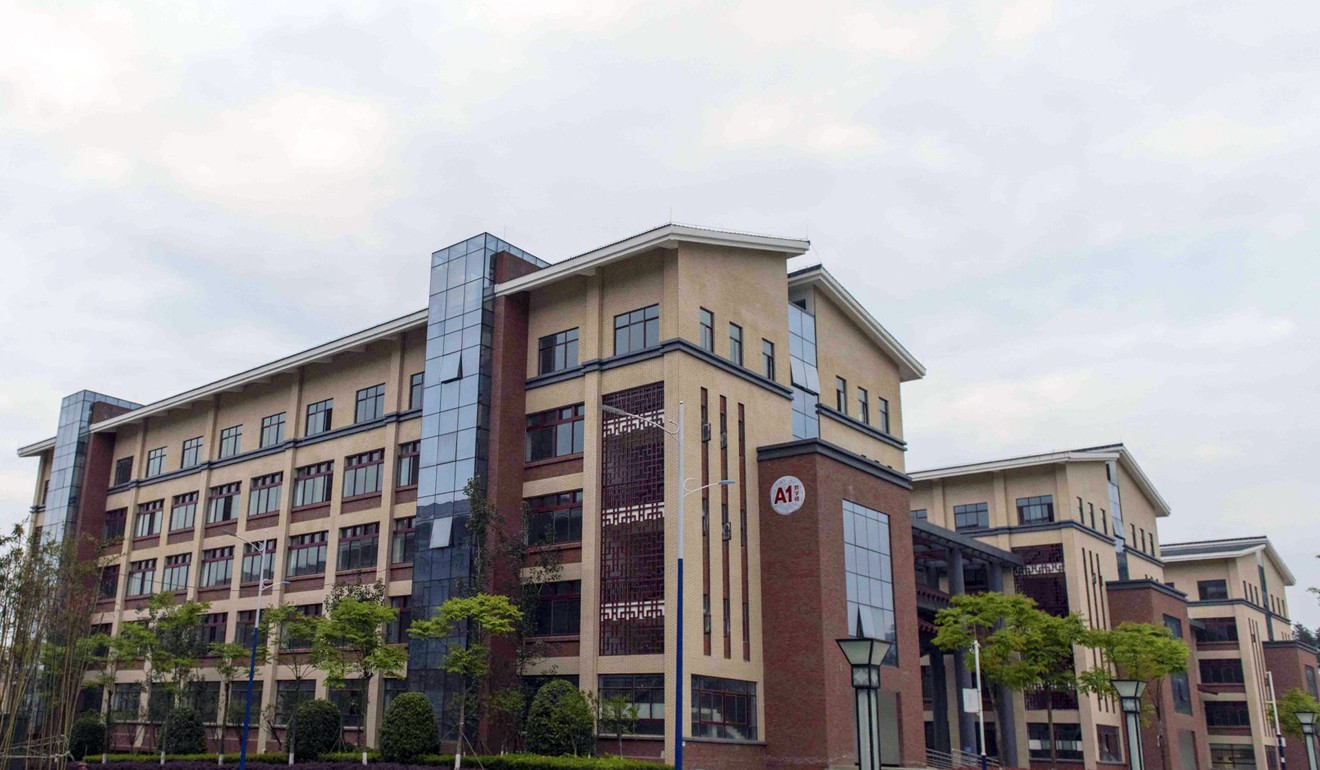 University dean Feng Xiaolun told CCTV the school had hired more than 300 teachers and would bring in more industry experts.
The campus is 13 hectares, about the size of 46 Mar-a-Lago resorts, the country club owned and frequented by US President Donald Trump. But it's not all fun and games on campus – the library contains more than 500,000 books.
Some 1.9 billion yuan (US$28 million or HK$2.17 billion) had been invested in the project, with the Kweichow Moutai Group putting in more than 1.5 billion yuan.
The liquor industry on the mainland has long faced difficulties due to a lack of technical skills and talent, so an institute devoted to the manufacture of alcohol could help address the lack of experience, according to a news site owned by CCTV.
Moutai University's illustrious school motto is: "Love me, mao-tai, earn glory for the country".
The mainland had a similar alcohol-centred school founded in 1958 by Changyu Pioneer Wine Company, the nation's oldest winery, but its programme ran only 18 months and was comprised half of classes and half hands-on experience.
As the mainland gears up for the notorious college entrance examinations, which take place on Wednesday and Thursday, some young people might be looking at unconventional degrees such as alcohol-making.
But if that doesn't interest them, they could also consider the crayfish preparation programme at Jianghan Art Vocational College, the science of hot noodles at Yunnan Normal University or research into lotteries at Beijing Normal University.
This article appeared in the South China Morning Post print edition as: Students encouraged to take serious interest in drinking