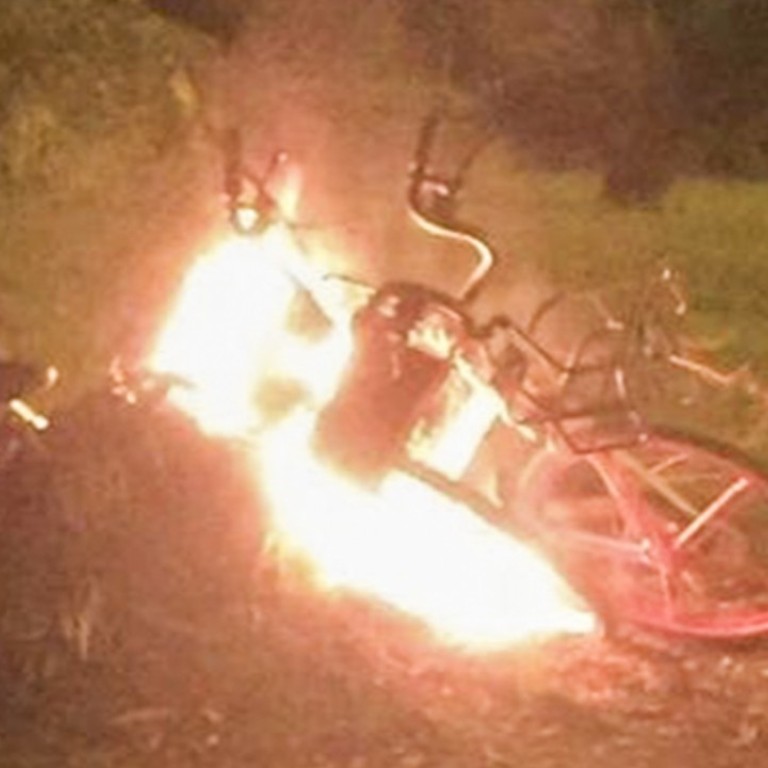 Fuming Chinese rickshaw driver torches bikes in anger at share craze
A rickshaw driver in southwestern China has been arrested for destroying shared bicycles, angered by the toll the bikes took on his business.
The man, surnamed Wang, was detained by Longquanyi district police after he torched two bikes in Chengdu, Sichuan province, last week, district police said on their Sina Weibo microblog on Friday.
Wang confessed to destroying the bikes on Chenglong Avenue on May 26, the police said in the post.
He said he was upset by the dent the bike-sharing craze had put in his business, according to the police.
Police launched an investigation and detained Wang on May 30.
More than 30 bike-sharing companies have sprouted in major Chinese cities in less than a year, creating a multibillion yuan industry with millions of users but with a multitude of social issues and annoyances.
Users can pick the bikes up anywhere, leave them anywhere, often for as little as one yuan per hour, sometimes for free.
Online users were bemused by Wang's behaviour and pointed out problems such as illegally parked and damaged bikes throughout the city.
"Shared bicycles have the biggest impact on taxis and rickshaws, so people in these two businesses would mainly target shared bikes," one internet user wrote.
"This type of person should have been punished long ago," another wrote.