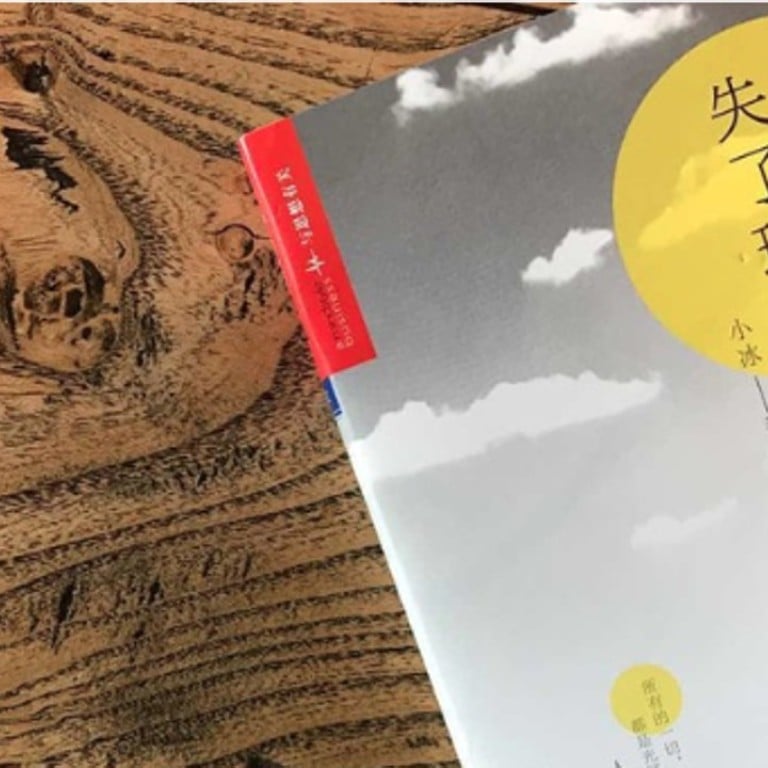 Roses are red, violets are blue; does AI poetry do it for you?
China's literary circle divided over value of poems created by artificial intelligence
Would you enjoy reading poetry created by a machine? That's the question that has divided China's literary circle, since Microsoft's artificial intelligence chatbot published a book of Chinese poems.
The rain is blowing through the sea/ A bird in the sky/ A night of light and calm/ Sunlight/ Now in the sky/ Cool heart/ The savage north wind/ When I found a new world.
That's the English translation of one of the 139 poems penned by Xiaoice in its book, The Sunlight That Lost The Glass Window.
The book, published on May 19 by Beijing-based Cheers Publishing, is said to be the first-ever poetry collection written by AI.
While some Chinese poets have embraced Xiaoice's works, hoping the new technology helps revive appreciation of the art form among the younger generation, others have expressed doubt about the quality of the poems.
In critiquing Xiaoice's poem above, literature professor Zhang Zonggang said the machine's work had indeed created a "new world" that could evoke feelings in human readers that are different from those aroused by reading a normal piece of poetry.
The poem was vivid in describing scenes – some out of the ordinary – such as the sudden appearance of sunlight in the calm night sky, said Zhang, director of the Nanjing University of Science and Technology's Poetry Research Centre in Jiangsu province.
"This is what we call a poetic jump. This is what turns a few lines of words into a poem," he said. "The work carries a strange taste. The more you chew on it, the more interesting it becomes."
Mu Ye, president of Menglong Poetry Society, one of China's largest poetry communities with nearly 2,500 members, appeared open to the AI's works as well.
"Accept it or not, we may be standing at the dawn of a new age," Mu said. "Poetry nowadays falls in two main genres, classic and modern. But in future, AI-generated or AI-assisted works may flourish and become AI poetry, the third genre."
'Like a monkey playing the piano'
Others in China's literary community, however, likened AI writing poetry to a monkey playing the piano: the machine might occasionally produce a good line, but most of the time, it would be just garbage.
"It could kill our beloved art," said Shanghai-based poet Ding Shaoguo, adding that AI-authored poetry should be regarded as an enemy of the art.
Many poets lived hard lives. From ancient poets such as Li Bai and Du Fu of the Tang dynasty to modern ones such as Gu Cheng and Hai Zi, masterpieces were created not simply by fiddling around with words but experiencing the very depths of life's pain, helplessness and miseries, Ding said.
The rise of Chinese modern poetry, for instance, occurred after the Cultural Revolution, a vibrant period during which people craved freedom and knowledge of the outside world.
"A computer that has not lived life cannot write a poem," he said.
Ding's opinion resonated with the mainstream poetry community.
Yunnan-based poet Yu Jian said Xiaoice's work was "terrible".
"It disgusted me with its slippery tone and rhythm. The sentences were aimless and superficial, lacking the inner logic for emotional expression," he was quoted as saying by China Youth Daily.
"If writing a poem can be done by a machine, won't the world become very boring?"
Still, literature professor Zhang said the use of AI technology could help rekindle young people's interest in Chinese poetry.
The popularity of Chinese poetry peaked in the Tang and Song dynasties (618-1279), during which it was written and passed down by the educated class. But since then, the art form has undergone a prolonged decline, despite a brief revival in the 1970s and '80s.
AI 'a companion, not competitor'
For example, Zhang said, the computer could generate a draft for the human author to improve on.
"A well-crafted poem may win a lover's heart as effectively as nine thousand roses," he said.
Zhang's view is aligned with that of the Microsoft researchers who created Xiaoice.
The role of AI technology in poetry is as a companion, not competitor, to human poets, according to the US computer software giant.
Xiaoice could think in various emotional states, which set it apart from other rationality-driven AI systems such as Google's AlphaGo, the firm said.
AI technology has been introduced into many sectors of China lately, sparking tremendous public interest.
This month, a robot will challenge human pupils on a full mathematics examination paper for the first time in the upcoming gaokao college entrance exams.
Mu said poets should embrace rather than resist the introduction of AI to poetry, because new technology is inevitable.
Today's AI might be no match for true poetic masters, but works produced by the technology have still surpassed those of poor poets in terms of word choices and structure.
"Imagine a world where everyone has an AI companion who can write poems," he said. "That may help awaken the sleeping poet in everyone's heart, and the world will be full of beautiful languages."