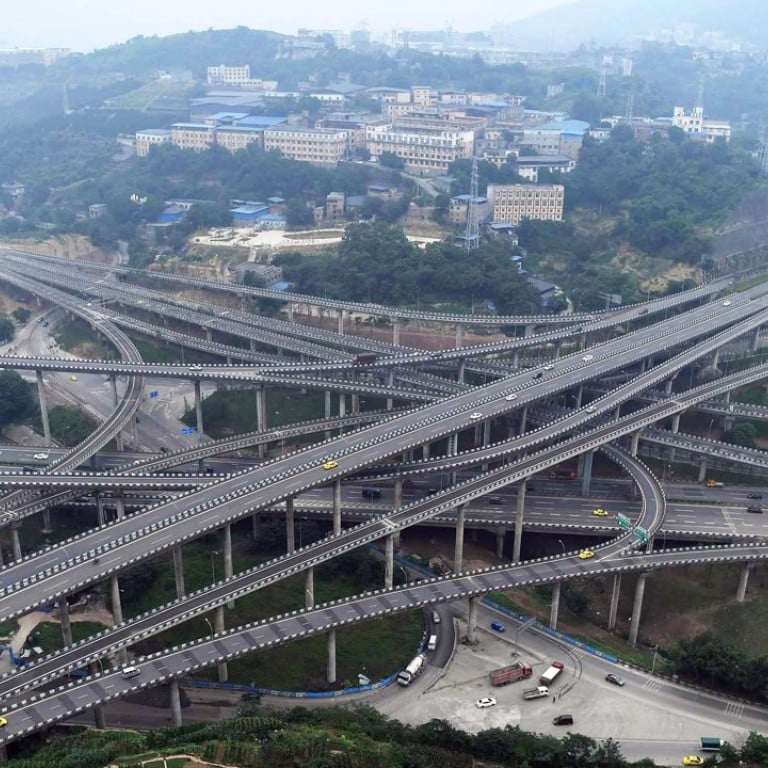 Chongqing's complex new interchange is a ramp too far for some
Social media users worry about drivers getting lost among its five levels, 15 ramps and eight different directions
Social media users are marvelling at images of a sprawling new interchange in Chongqing, southwest China that has five levels, 15 ramps and goes in eight different directions.
But some fear it will be easy to get lost on the Huangjuewan overpass in the municipality's Nan'an district, according to a report on state-run China Central Television.
Building work began in September 2009 and the main part of the interchange was completed in May, the CCTV report said.
The overpass is now under construction, with other parts such as greening work and footpaths still to be built. Some ramps have already opened but the interchange will not be fully operational until the end of the year or the beginning of 2018.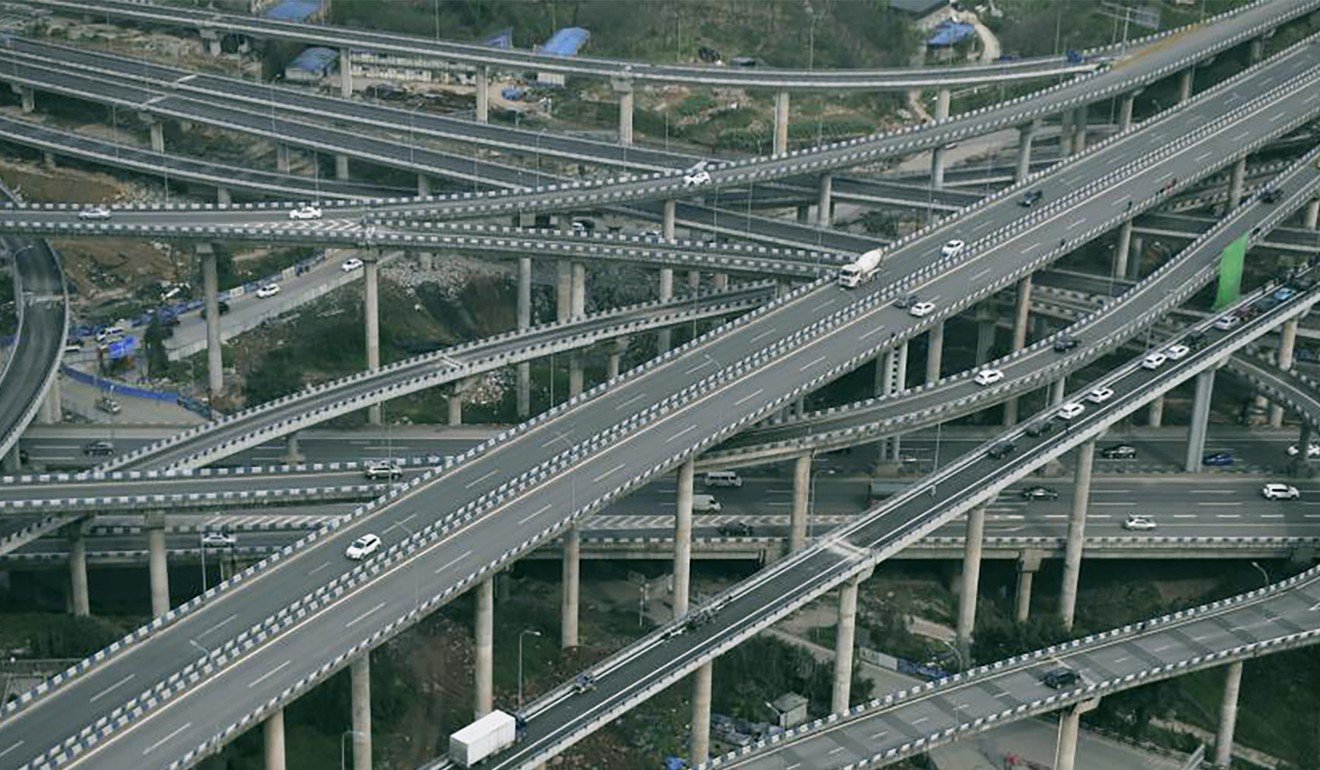 Many social media users were worried the interchange was just a bit too complex. "Chongqing has made a statement here: you can visit but you can't leave," one wrote.
The multiple levels, ramps and directions would confound GPS navigation devices, another commentator wrote, to the point where the GPS would ask, "Who am I? Where am I?"
But the official in charge of the project said it would not be difficult for drivers to work out the right direction since there were only two options for each ramp, and it was easy to turn around if they went the wrong way.
He added that the design had been based on the complicated landform of the municipality.