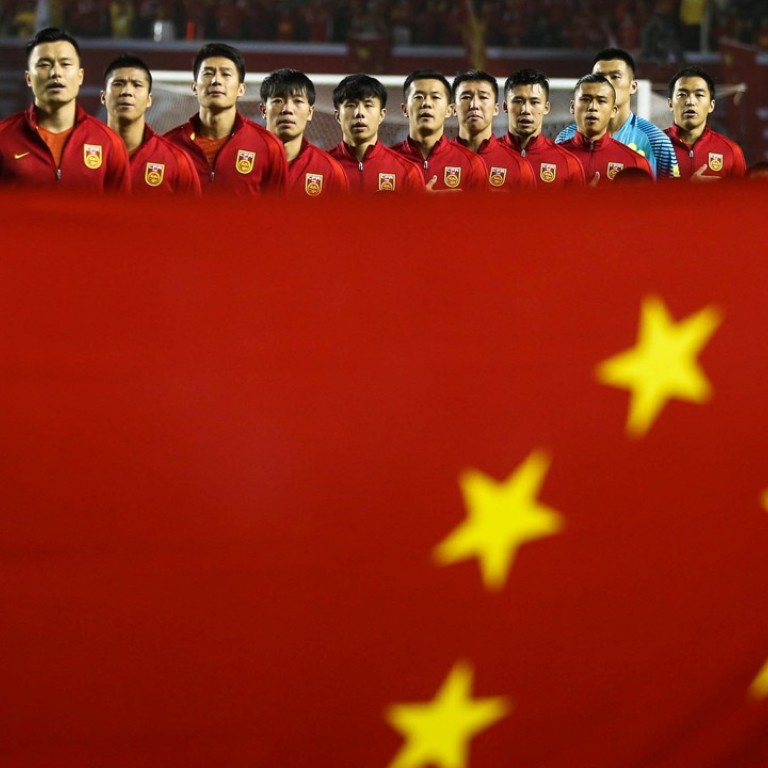 China drafts law to ban 'rampant abuse' of its national anthem, March of the Volunteers
Offences including playing the March of the Volunteers in ads or 'derogatory' performances are punishable by up to 15 days in detention
Anyone who "abuses" China's national anthem could soon face more than two weeks' detention.
Chinese lawmakers are studying the first draft of legislation to punish abuses of the country's national anthem, state media reported.
The draft laws would ban people from playing the March of the Volunteers at events such as funerals or as background music in public places, which lawmakers argue reduce the anthem's dignity.
Malicious revisions to the lyrics or derogatory performances may also be punished under the proposed legislation by up to 15 days in detention.
The legislation also bars use of the anthem in advertisements and any official recordings should only be produced by government-approved organisations.
The draft law was unveiled on Thursday and discussed by the Standing Committee of the National People's Congress, China's legislature.
Shen Chunyao, head of legislative affairs for the committee, said the measures were of great significance to maintain national dignity and promote patriotism, according to a statement on the committee's website.
There should be a standard version of the anthem and the legislation would help stamp out improper behaviour while it is sung, Shen was quoted as saying.
Yu Hai, a conductor for the People's Liberation Army who has been calling for legislation to protect the national anthem, said disrespect and abuse of the composition has been rampant.
"Some people even revised it into 'mistress' song', or 'stock investment song'," he was quoted as saying by the Beijing Youth Daily on its social media platform.
"I noticed that many college students today can't write down the lyrics and some pupils totally misunderstand it ... there are even boos when it's played in public," said Yu.
Hong Kong's football governing body was fined by Fifa in 2015 after local football fans booed during the anthem ahead of World Cup qualifiers.
Similar scenes were repeated in another match between Hong Kong and North Korea in November last year when fans chanted "We are Hong Kong!" before the national anthem.
The need for a standard version of the March of the Volunteers was also urgent because it was sometimes played incorrectly during state leaders' visits overseas, said Yu, who is also delegate to China's main political advisory body.
More than 10 versions of the anthem are used at present, he said.
A Venezuelan military band gave an out-of-tune rendition of the Chinese national anthem when the country's president welcomed China's head of state, Xi Jinping, during his visit to the South American nation three years ago.
The March of the Volunteers was first written as a poem by the playwright Tian Han in the 1930s.
It was later set to music for the theme song to a patriotic movie.
The song was first used as the national anthem in 1949. A new set of lyrics highlighting Mao Zedong and the Communist Party were later added to the tune.
Original verses were reinstated to the lyrics in 1982.
This article appeared in the South China Morning Post print edition as: Beijing plans to ban 'abuses' of national anthem