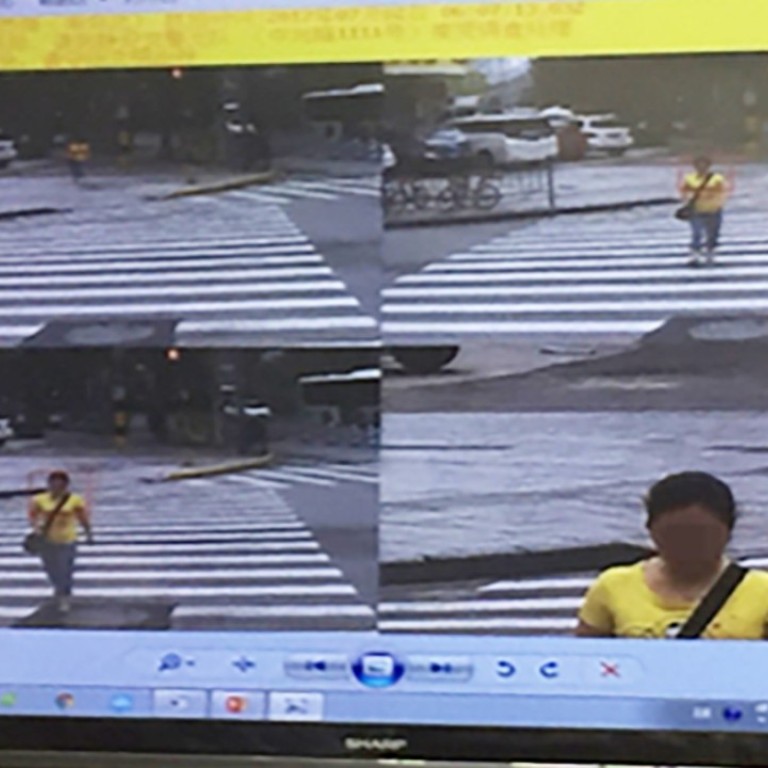 Shanghai adopts facial recognition system to name, shame jaywalkers
Images of pedestrians spotted crossing the road on a red light will be plastered to bus stops as a warning to others
Would-be jaywalkers in Shanghai beware! China's largest metropolis has become the latest mainland city to test a new facial recognition system to name and shame pedestrians who cross the road on a red light, Thepaper.cn reported.
During a pilot programme at a single location in late May, the system recorded more than 300 people crossing the street when they shouldn't have been, Qi Yue, an officer with the Shanghai Public Security Bureau's technology department, was quoted as saying.
Agence France-Pressereported last month that similar systems had already been trialled in other Chinese cities.
"Once an offender's identity is confirmed, his or her photo will be published at a bus stop near to where the offence was committed," he said.
"The police will also get in touch with the person to follow up on the incident," he said.
Once the system detects a person crossing the road when the lights are on red, a signal is sent to the video camera to start recording, Qi said.
Stills from the footage are then checked against China's national identity database to identify possible matches, he said.
As well as being named and shamed, those found guilty will also be fined 20 yuan (US$3), the report said.
However, of the 300 people filmed during the pilot scheme, just four were subsequently identified and punished, it said, without explaining the discrepancy in the numbers.
Police were quoted as saying that they plan to roll the scheme out to other parts of the city, such as the busy Huaihai and Nanjing roads, the report said, without giving a time frame.