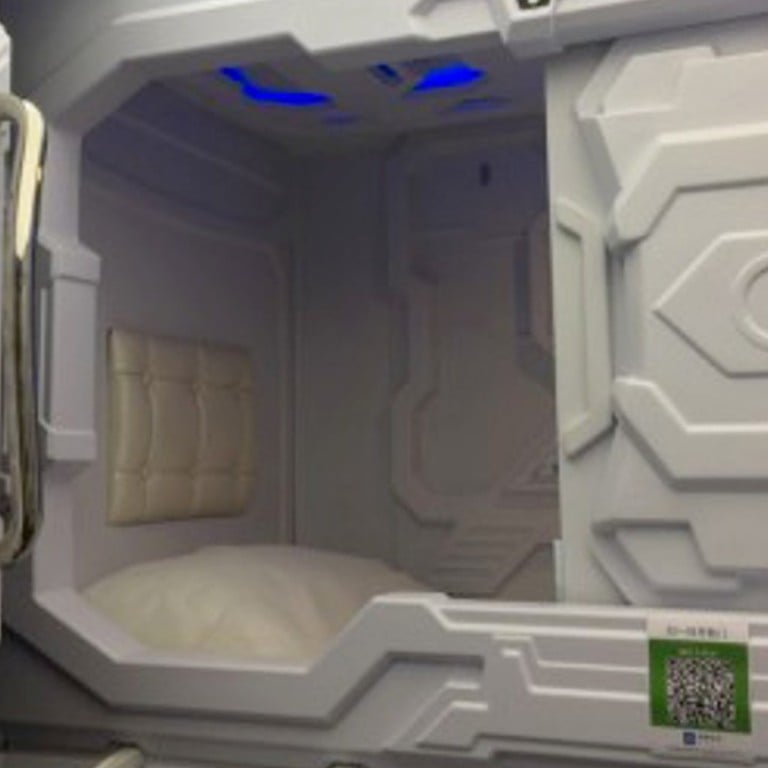 Bed-sharing comes to China ... now office workers can check in for a power nap
Capsule hotels at 10 yuan for a half-hour snooze are the latest offering in China's flourishing sharing economy
From bicycles to brollies, China's flourishing sharing economy has a new entrant – capsule hotels for office workers looking for a place to snooze.
White sleeping pods that look like they belong on a spacecraft can be hired for 10 yuan (US$1.47) per 30 minutes during the lunchtime peak by scanning a barcode with your smartphone.
The company behind the capsules – which also have recharge facilities, a fan and a reading light – is Beijing-based start-up Xiangshui Space.
It's opened 15 of the capsule hotels in office buildings, internet cafes and workspaces for start-ups in the city since it launched in mid-May, with two to eight beds in each.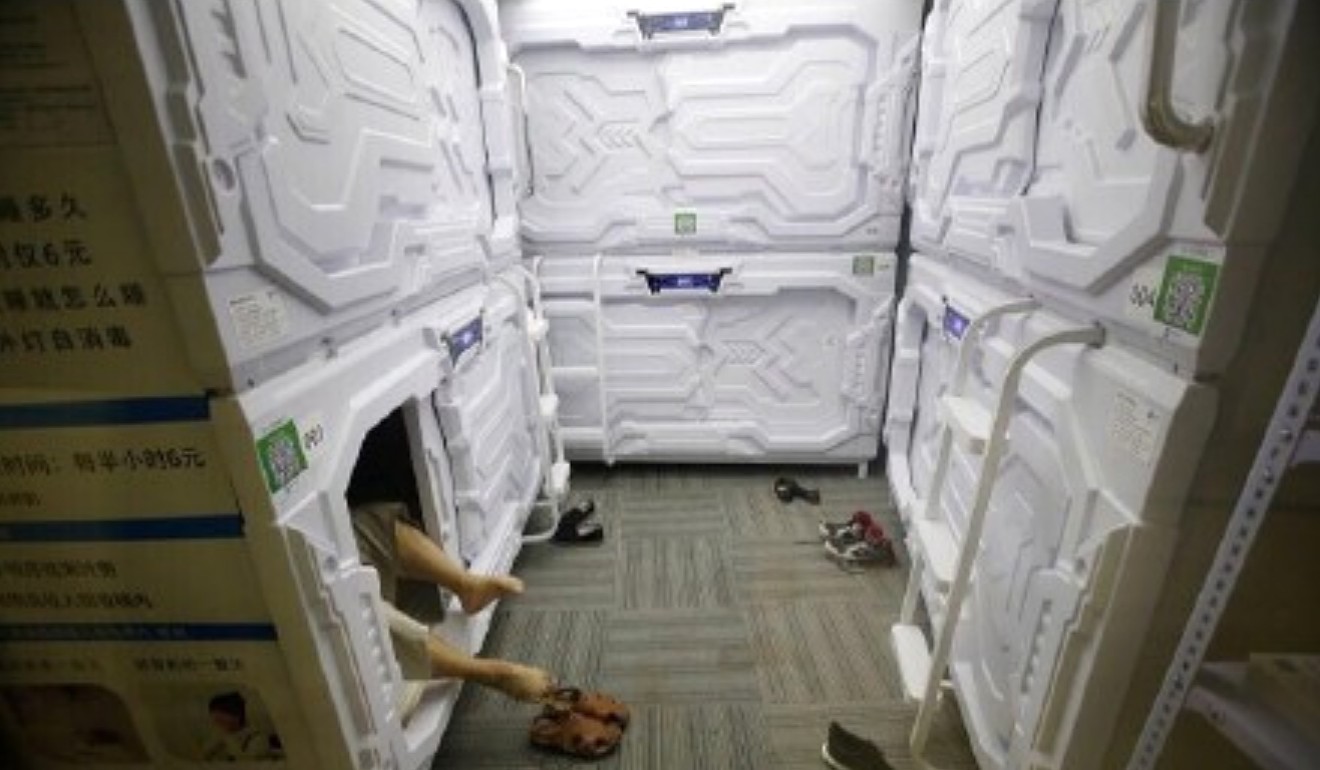 Chinese are embracing the sharing economy, from bike-sharing start-ups to smartphone power banks, umbrellas and more – all of which can be conveniently borrowed with the use of a phone. Some 600 million people used services created under the sharing economy last year, a market worth 3.45 trillion yuan (US$508 billion) in 2016 – up 103 per cent on 2015, according to the State Council Information Office.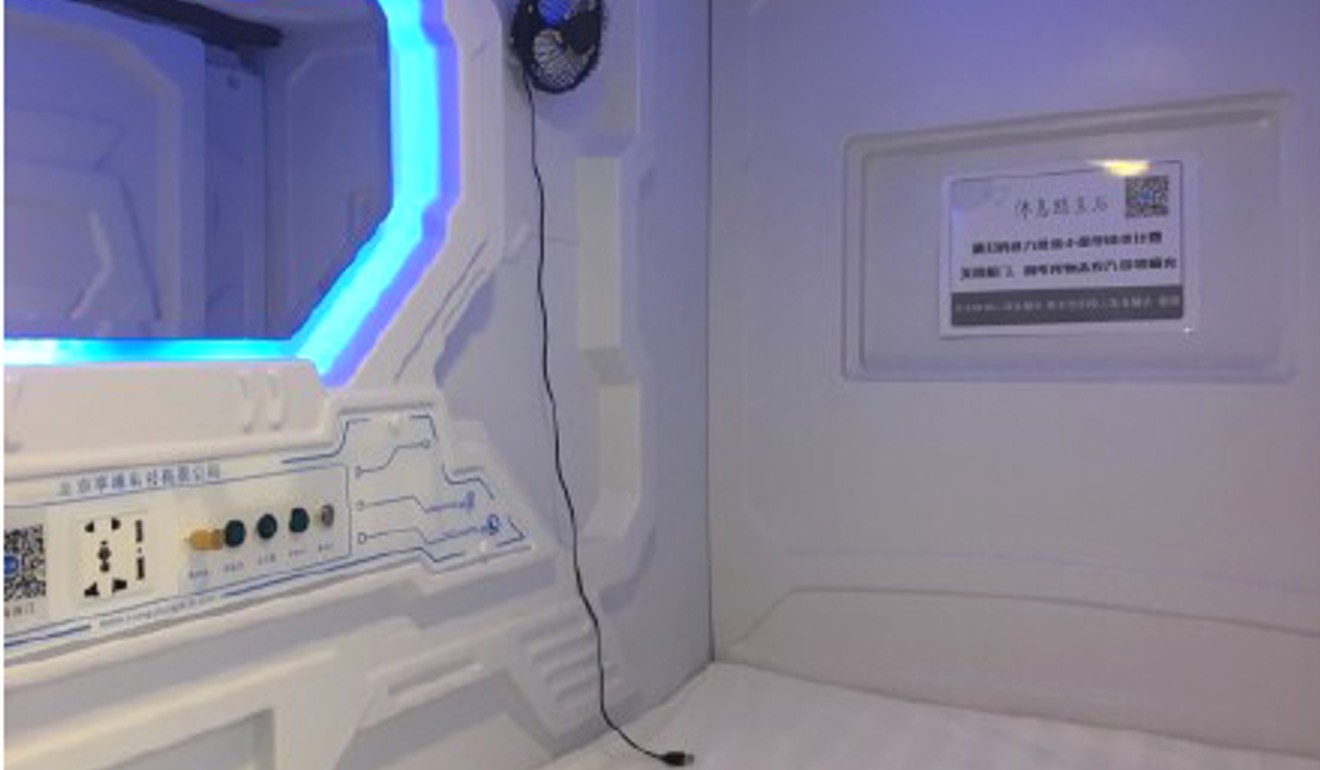 To use one of the capsule beds, customers must register with the company using their mobile phone number via social media platform WeChat and pay through the app.
Unlike bicycle-sharing firm Mobike, no deposit is required. Between 11am and 2pm, the rates are 10 yuan for the first 30 minutes and 0.33 yuan per minute after that. At other times, it costs 6 yuan for the first 30 minutes and 0.33 yuan per minute after that.
Disposable sheets, pillowcases, blankets and earplugs are available and routine checks are carried out every day, an employee with the company's marketing department, who declined to be named, said.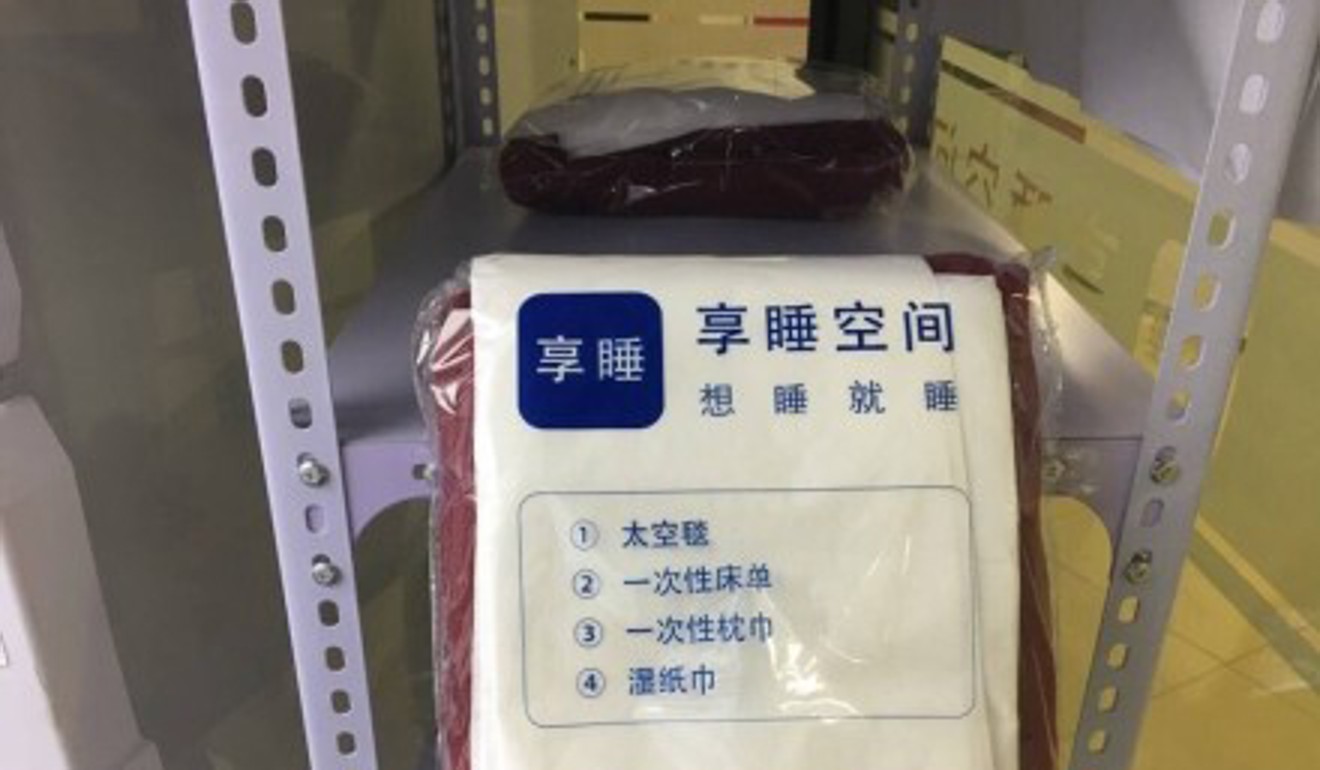 At its flagship hotel, located in the Chaoyangmen business district, all eight beds were usually occupied during rush hour, she said.
The company recently opened three more hotels in Shanghai and one in Chengdu.
"We target white-collar workers, who are mostly quite well-behaved. So far we haven't seen any damage to the facilities," the employee said.
The hotel doesn't record ID information during the registration process but it has installed cameras in the areas outside the capsules to monitor for damage or other problems, she said.
"Anyone who causes trouble will be put on a blacklist," she said, without elaborating.
Although the company is gaining media attention, it is trying to keep a low profile – the marketing department would not even divulge the name of its founder.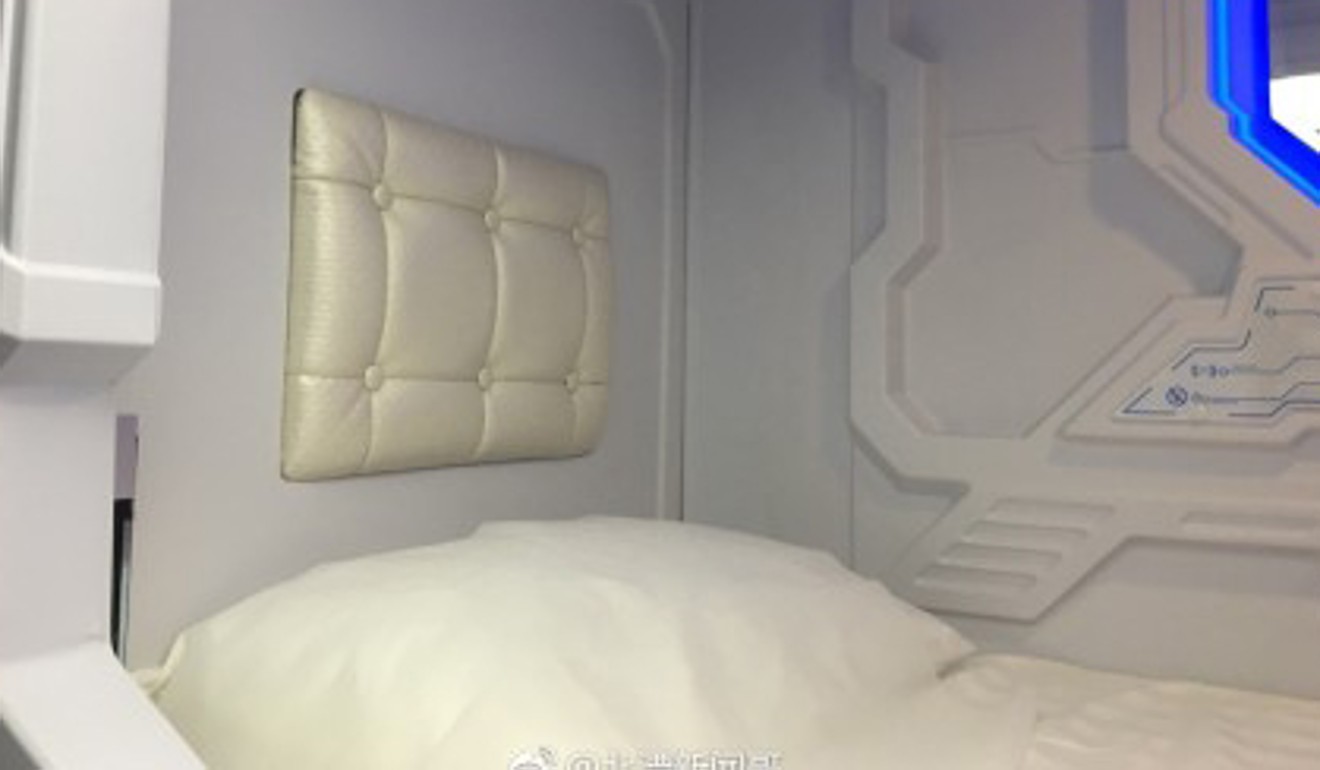 But for some, the idea of trying to get some kip in an enclosed capsule unit was not appealing. "I don't think I could fall asleep there – and over 20 yuan for a nap in such a place is not cheap," one person wrote on Weibo, China's Twitter.
This article appeared in the South China Morning Post print edition as: Now office workers can check in for a power nap