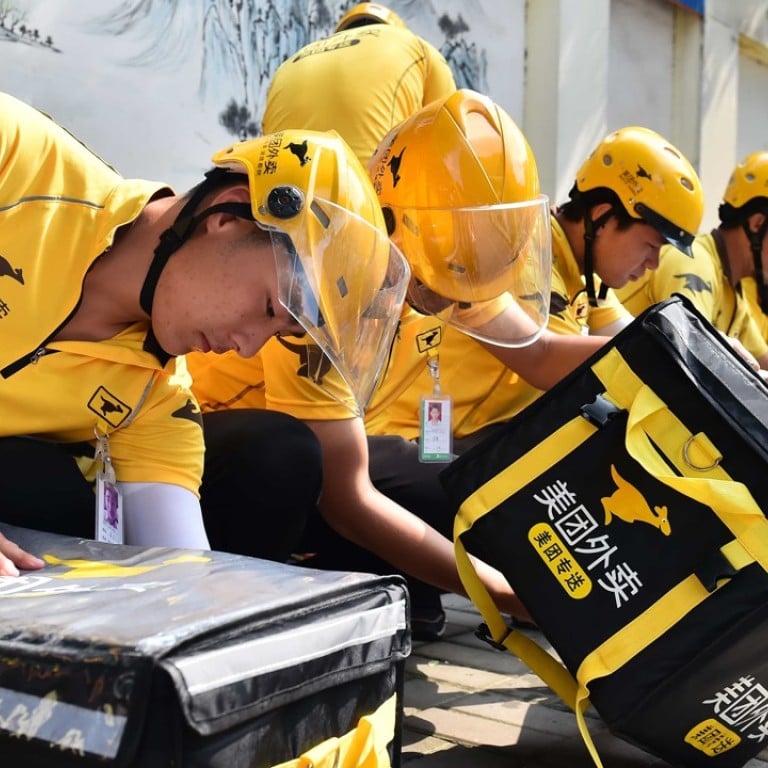 New 'halal' option on food delivery app puts China's social media users in a stew
Promise to keep specially prepared dishes in separate boxes sparks accusations of pro-Muslim discrimination
A food delivery company found itself in the cross hairs of China's online community last week after promoting its new approach to handling halal food.
The controversy began when a new "halal" button appeared on Meituan's food delivery app, promising that all such dishes would be kept in "separate boxes" to ensure customer "confidence".
Internet users were quick to label the move as an act of positive discrimination towards Muslims, who account for the majority of halal food consumers.
One person wrote on Weibo, China's Twitter-like service: "Muslims need a separate box even for a delivery, you can see how they treat us, the non-Muslims ... Meituan you are helping them to hinder us. I will never use your service."
Another suggested that: "Respecting them as a minority is alright, but don't forget we are the majority. Why does Meituan give them exclusive service now?"
While the company did not respond to requests from the South China Morning Post for its comments on the issue, it said last week via Weibo that the halal option had been available only in selected parts of mainland China.
When the Post downloaded the app in Hong Kong, the offending button could not be found.
Not everyone online considered the idea inflammatory.
"Halal food is available at school canteens and restaurants everywhere," the person wrote.
"Even non-Muslims can eat halal food. Why does nobody have a problem with them?"