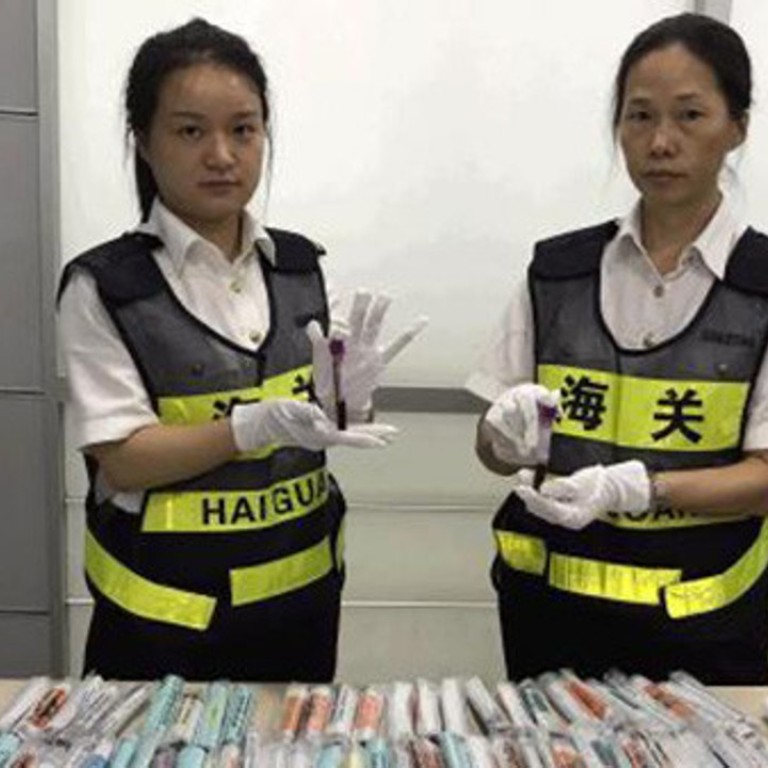 Woman caught trying to smuggle 203 blood samples for baby gender tests into Hong Kong
It is illegal in mainland China to tell mothers sex of their baby during pregnancy amid fears of abortions as Chinese culture traditionally favours boys
A woman was caught at a border checkpoint trying to smuggle 203 blood samples of pregnant women into Hong Kong from mainland China for tests to determine the sex of their children, a news website reported.
It is illegal in mainland China for doctors to tell mothers the sex of their baby during pregnancy in case it encourages them to have an abortion as Chinese culture traditionally favours boys.
The woman, who was not named, was caught at Huanggang checkpoint in Shenzhen with the samples in her backpack, according to Thepaper.cn.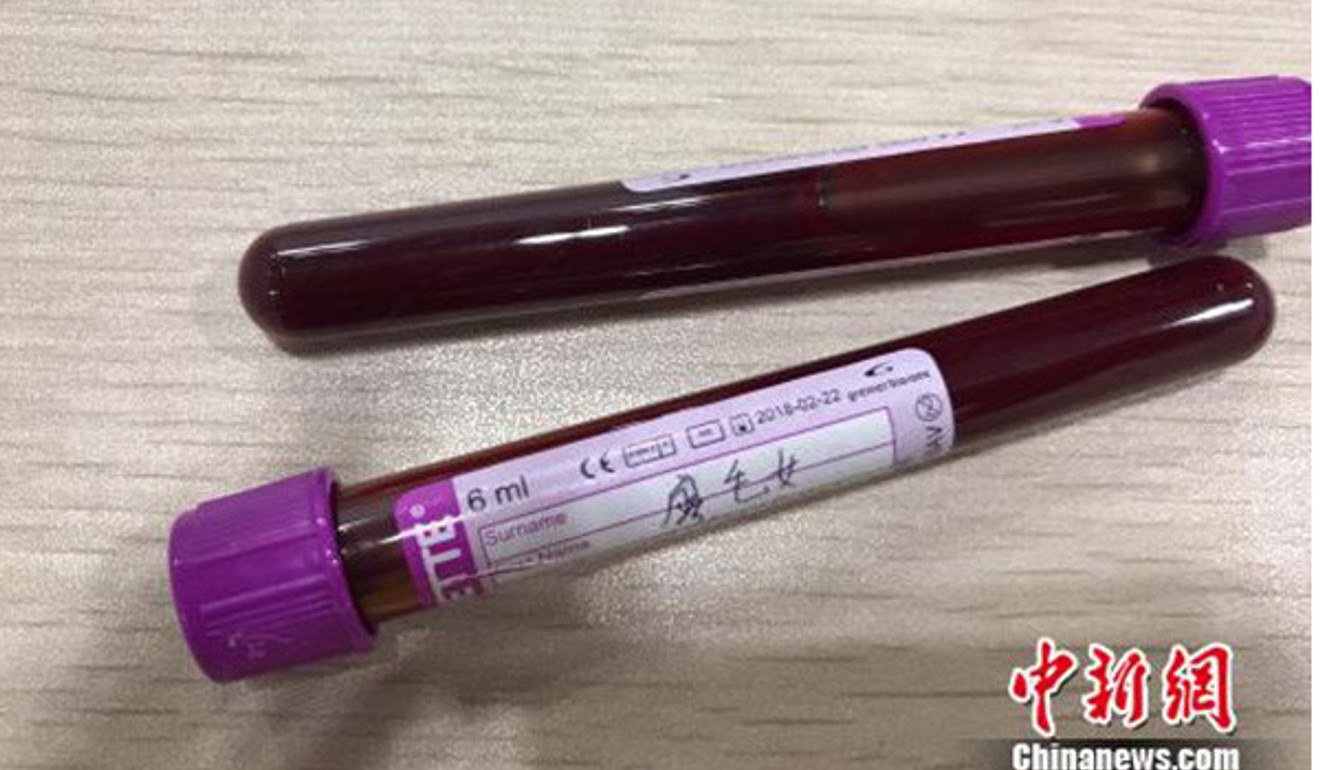 Four suspects were arrested and 262 blood samples seized in a crackdown on the smuggling of blood samples to test for unborn babies' gender, the article said.
Customs officials said their initial investigation suggested that smugglers earned up to 300 yuan (US$44) for each blood sample.
A Shenzhen customs official was quoted as saying they had seen an increase in the number of blood sample smugglers after the mainland scrapped the one-child policy.
The traditional preference for boys had has led to an imbalance in the sexes in mainland China, with official figures suggesting last year there were 30 million more men and boys than females.
A brother and sister were arrested in Guangdong province bordering Hong Kong earlier this month for running a business from a minibus to tell the sex of unborn babies using an ultrasound scanner.