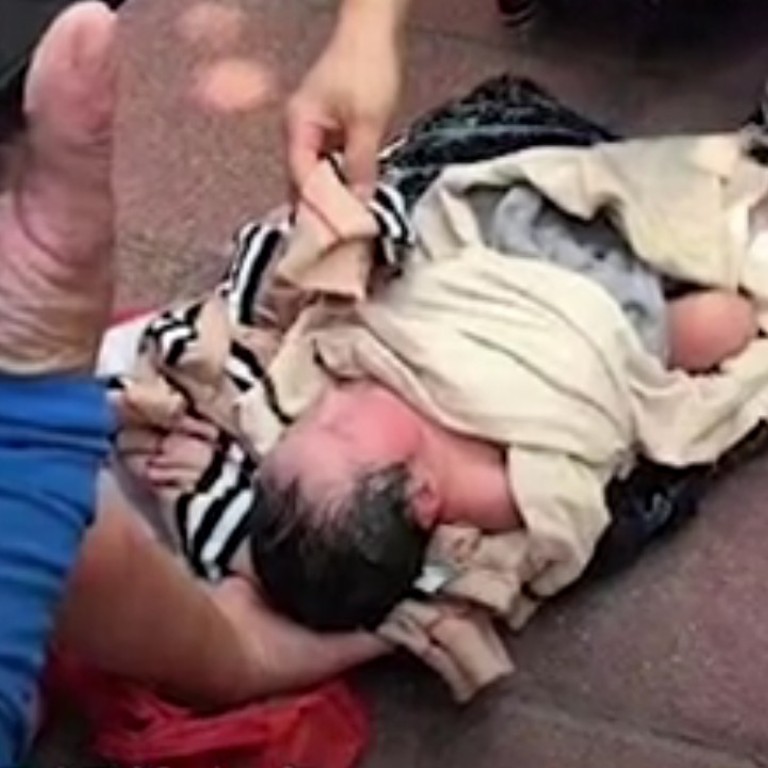 Baby girl wrapped in plastic sent by courier to China orphanage
Delivery man notices cries coming from child wrapped in bags and notifies the police. Mother held accused of abandoning the child
A mother wrapped her newborn baby in plastic bags and tried to send the girl by courier to an orphanage, Chinese media reported.
The courier contacted the police after he noticed the bag was moving and then heard the baby's cries coming from inside, The Beijing News reported.
The incident happened in Fuzhou in Fujian province on Wednesday afternoon, according to media reports.
The courier was quoted as saying that he wanted to check the bag when he first picked it up, but was told not to by the mother.
A video posted on The Beijing News' website shows a crowd gathered around the baby as the courier waited for the authorities to arrive.
The girl was later sent to a hospital in Fuzhou.
A member of staff at the Jinan District Hospital confirmed to the South China Morning Post that they received a newborn girl on Wednesday that was found by the courier. He said the girl, born several days before, was in a sound condition.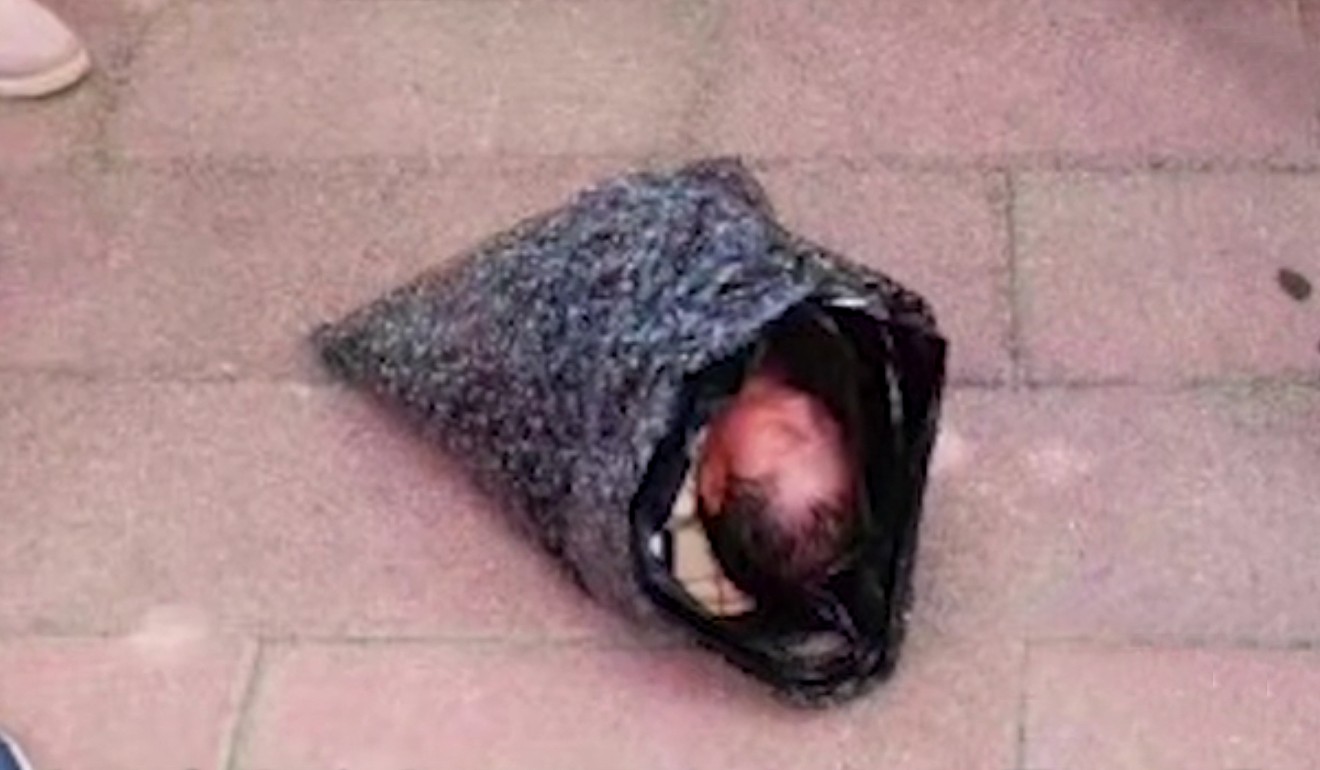 The baby's mother has been contacted by the hospital, but she and her husband have yet to arrive to claim the girl, The Beijing News said.
The mother, whose full name was not given, is 24 and comes from Sichuan province, according to a police statement released on Thursday.
She has been held by the police, accused of abandoning her baby, the statement said.
China's laws stipulate that people abandoning children can be jailed for up to five years.
The incident has outraged internet users.
"Why should the baby be returned to her parents? To be abandoned a second time?" one person wrote.
Another said: "The child is lucky to be alive. Her parents should be punished ... the baby should be sent to the orphanage who will find parents to adopt her."
Another person commenting agreed that the child should be sent to an orphanage. "If she gets returned to her parents, she might face even worse treatment. How heartbreaking."