Chinese men mobbed by 300 angry locals after posing as Japanese wartime soldiers
One of the men swung a sword and shouted Japanese curses at passers-by as his companion filmed him
Two men have been detained in southern China for disturbing public order after they posed in Japanese second world war military uniforms outside a railway station.
The men's actions incensed local people and a mob of about 300 later gathered outside their homes, police said.
The incident came after pictures of other men posing in Japanese military uniforms in Shanghai caused outrage on the internet earlier this month. Japanese imperial forces' brutal occupation of parts of China in the 1930s and 1940s is still a highly sensitive topic on the mainland.
In the latest incident, two men from Binyang county in the Guangxi region went to a high-speed rail station on Sunday dressed in the uniforms, a police statement said.
A video circulating online shows one man in a dark green uniform pulling out a sword and shouting Japanese curses at passers-by. The other man, on a motorcycle, filmed his friend's actions on his phone.
Police went to look for the men that evening and about 300 people massed outside their homes, threatening to beat them up, the statement said.
More police had to be sent to disperse the crowds.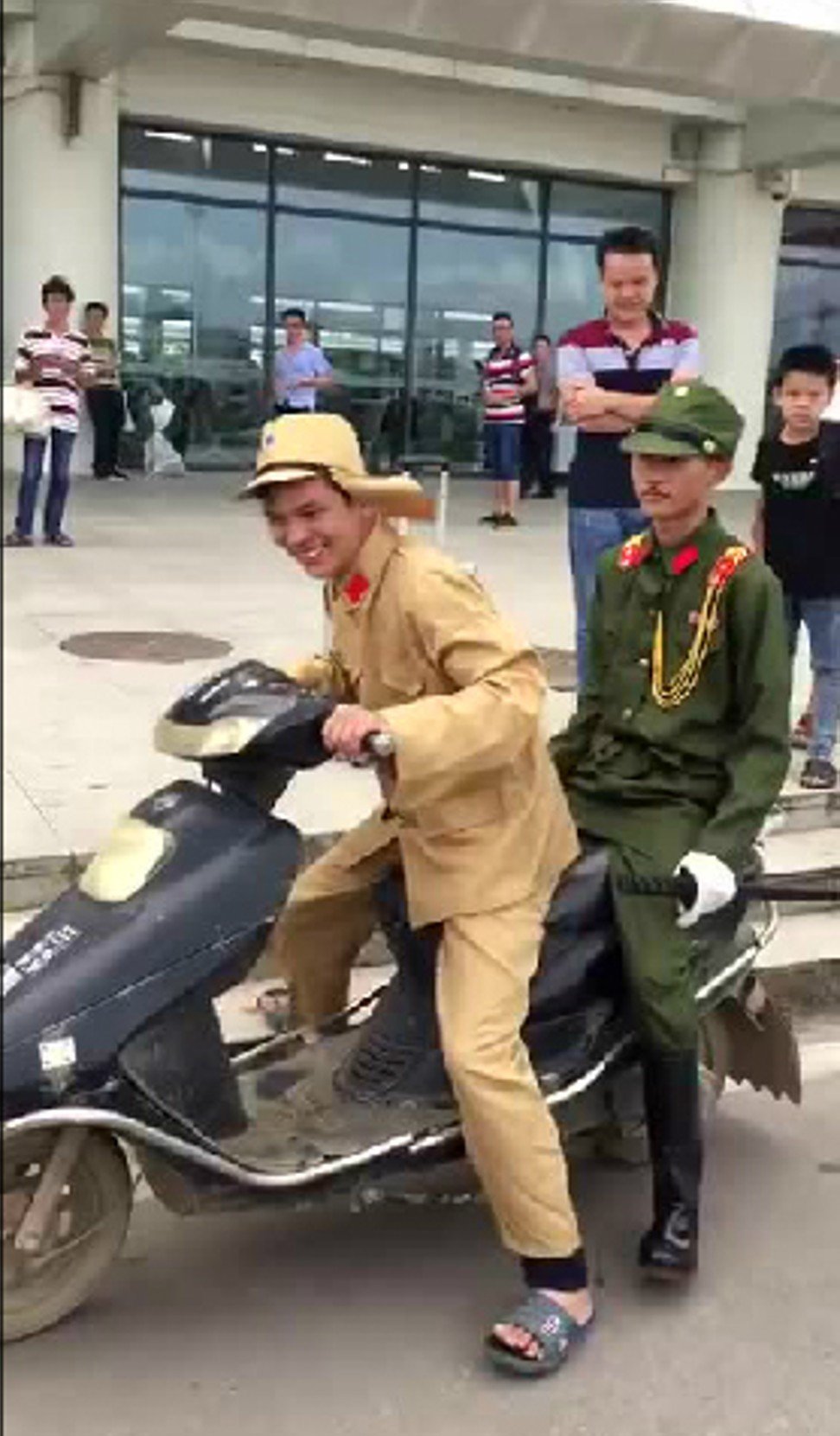 The two men had put on Japanese military uniforms to "gain fame on the internet", the police statement said.
The pair were detained for 10 days for disrupting public order.
Many internet users strongly criticised the men, but also felt little sympathy for the people who besieged their homes.
"It's their freedom to wear what they want – at least they were not exposing themselves. But did those violent people prove themselves to be patriotic?" one person wrote.