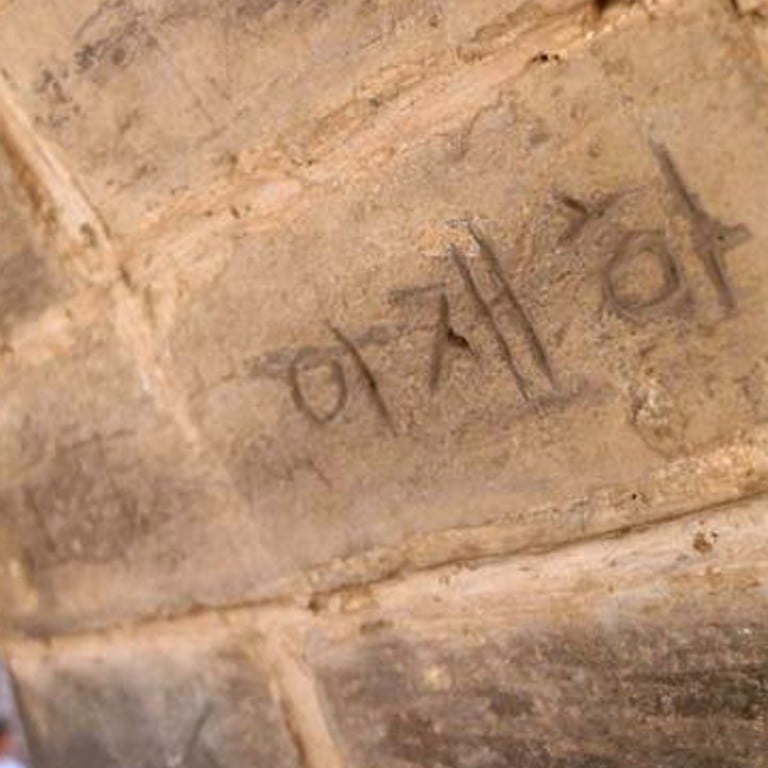 'Vandals are found in all nations': anger over multilingual graffiti on the Great Wall of China
Photos of scratchings on Badaling section of the wall prompt calls for stronger punishments for defacing the ancient monument
Widely shared photos showing Chinese, English and Korean graffiti on the most visited section of the Great Wall have sparked anger among Chinese social media users.
The photographs were published on Monday by the state-run Global Times on its Weibo social media account.
The pictures were taken at the Badaling section of the wall near Beijing, although some of the graffiti appears to be old and weathered.
By Tuesday morning, the post had received almost 6,000 comments.
Most criticised the vandalism with many internet users calling for bigger fines as punishment.
The top-rated comment, however, simply read: "People of this type are found in all nations."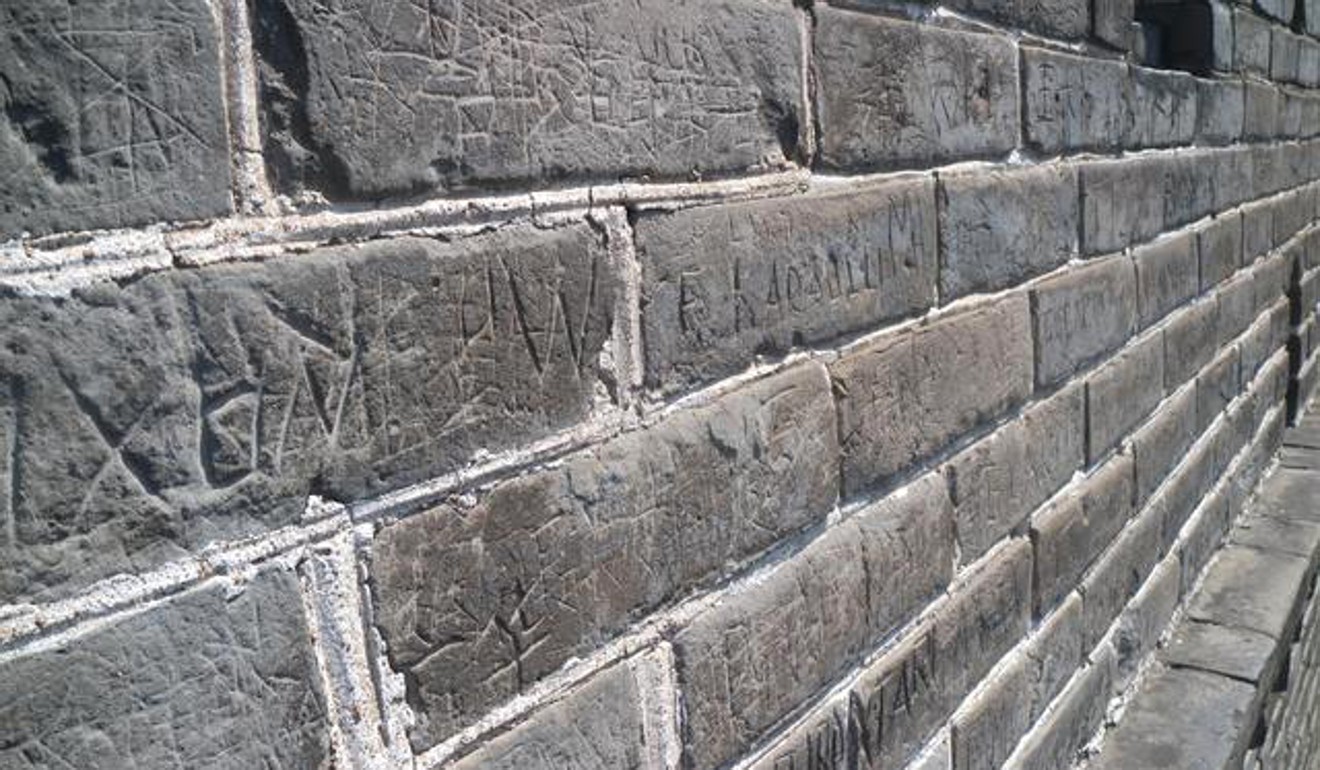 People found writing graffiti on the Great Wall can be fined between 200 yuan (US$30) and 500 yuan according to the Tianjin-based news website Tengxun.
This is not the first time graffiti on the Great Wall has attracted media attention.
The US basketball player Bobby Brown issued a public apology last October after he wrote his initials and team number on the Great Wall at Mutianyu.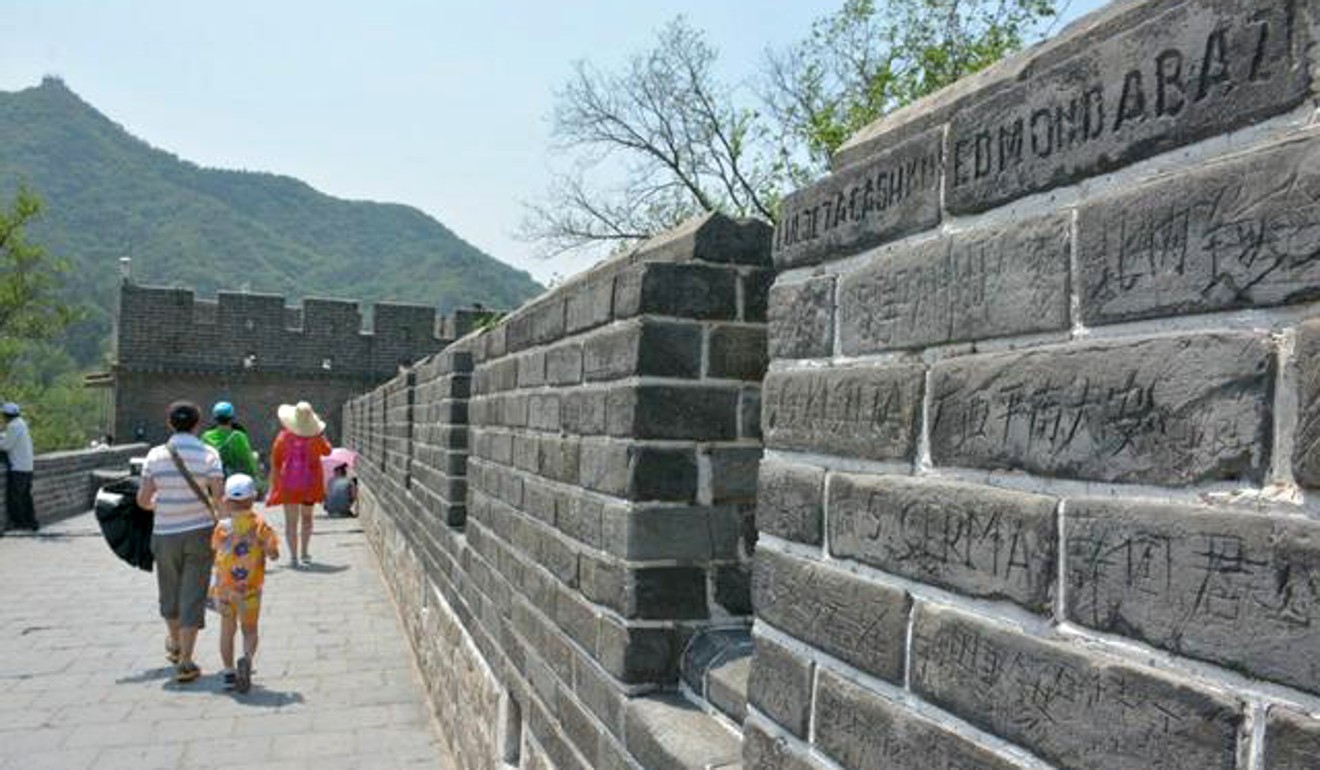 Staff at the same section of the wall even set up a special "graffiti area" for tourists three years ago in to discourage them from vandalising other areas of the site.
The Great Wall was designated as a Unesco World Heritage Site in 1987.