Science
Get more with myNEWS
A personalised news feed of stories that matter to you
Learn more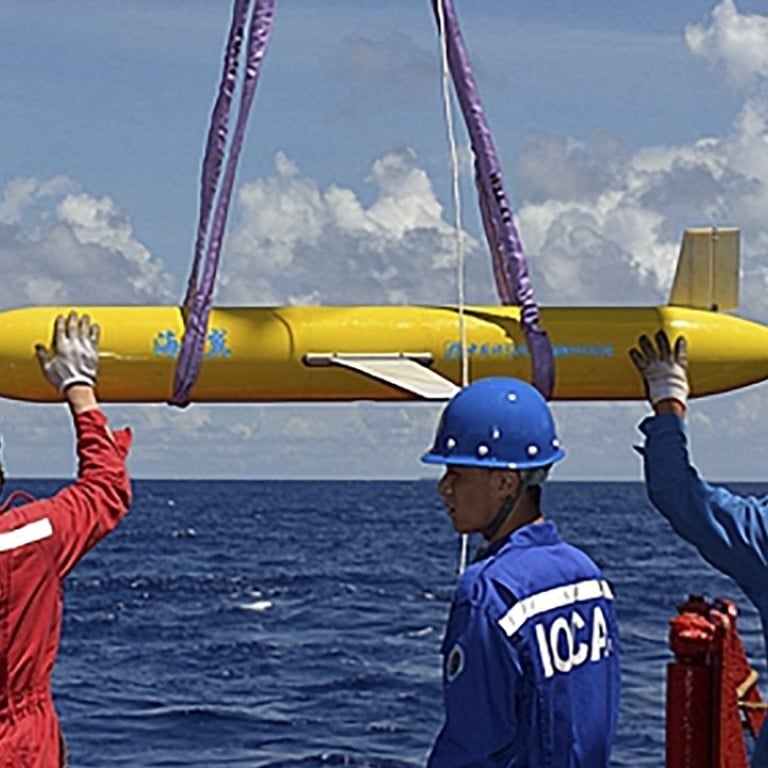 The world's next fastest supercomputer will help boost China's growing sea power
Ambitious plan for device capable of a billion billion calculations per second will be built as part of project to expand country's influence across the seas
China is planning to boost its computing power tenfold within a couple of years by building a new generation supercomputer.
The machine will be based on the coast of Shandong province to process the data collected from the world's oceans, according to scientists briefed on the project.
An Hong, professor of computer science with the University of Science and Technology of China in Hefei and a member of a committee advising the central government on high performance computer development, said the world's first exascale computer would have a dedicated mission of helping China's maritime expansion.
An exascale computer is defined as one that can carry out one billion billion calculations per second. It is not only 10 times faster than Sunway Taihulight – at present the world's fastest computer which operates from Wuxi, Jiangsu – but equal to the calculation power of all the world's top 500 super computers combined.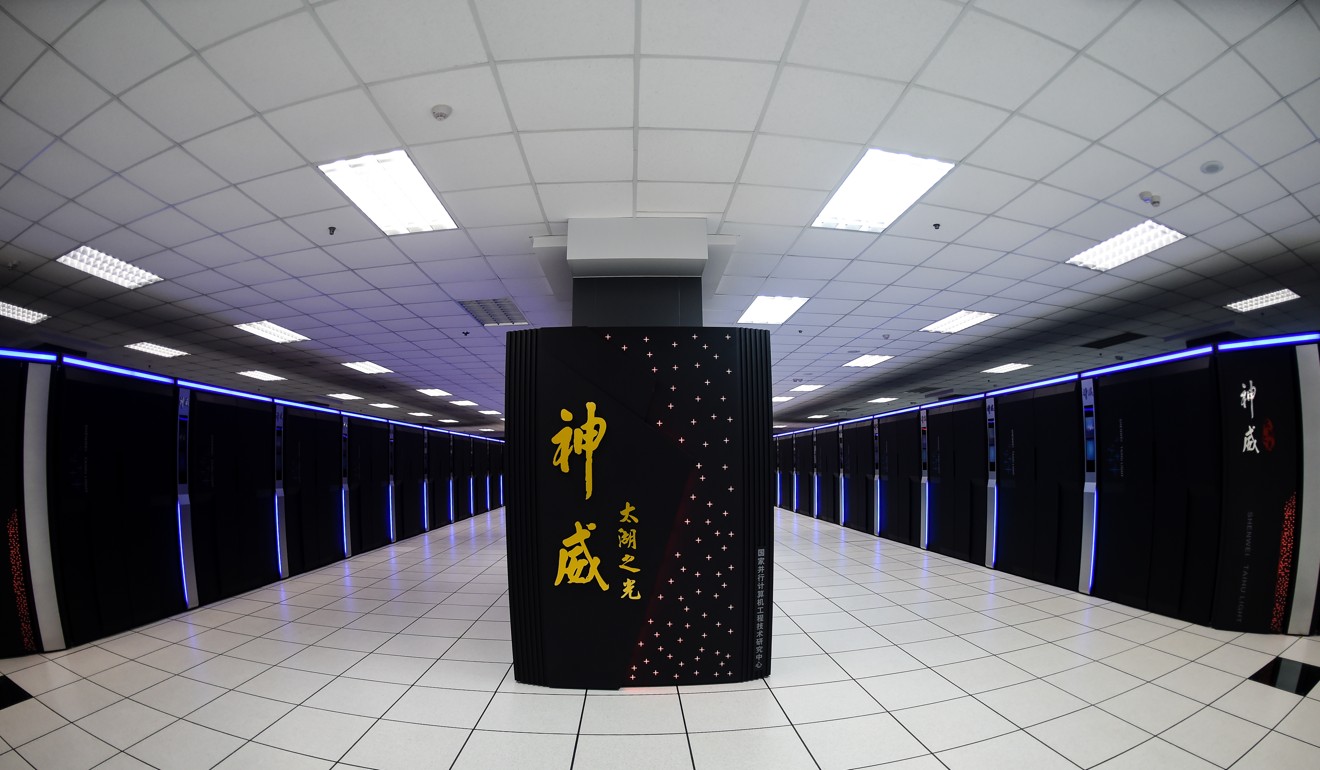 An said the machine could be finished as soon as 2019. Three independent supercomputer manufacturers on the mainland are competing for the contract. They include Sugon, or the Dawning Information Industry, which is owned by the Chinese Academy of Sciences; the National University of Defence Technology, which built the Tianhe series supercomputers, and the Sunway team. They have produced blueprints featuring vastly different architectures, according to An.
The authorities are looking to pick a design that not only offers a high performance but will be ready for immediate use once built. The budget for the project is expected to be between one and two billion yuan (US$150 million-US$300 million).
"The most important question to us is not whether China can build an exascale computer, or how fast, but why," An said.
"There is indeed a race among nations on supercomputers, but this is not our concern. Our concern is the ocean," she added.
When elected leader of the Chinese Communist Party in 2012, President Xi Jinping promised to turn China into a "hai shang qiang guo", or maritime superpower, with an expansionist policy that would, according to the state media, be comparable with the fleet of Zheng He established during Ming dynasty six centuries ago to spread China's influence over the world.
Within the space of a few years, China has effectively tightened its grip on the South China Sea, dismissed numerous neighbours' claims over disputed waters, acquired military ports in South Asia and the African east coast, developed some of the world's most advanced nuclear submarines with electromagnetic drive, explored vast areas of the sea bed for energy and mineral deposits, and launched the Belt and Road Initiative to strengthen economic ties with other countries, the "belt" roughly following Zheng He's ports of call.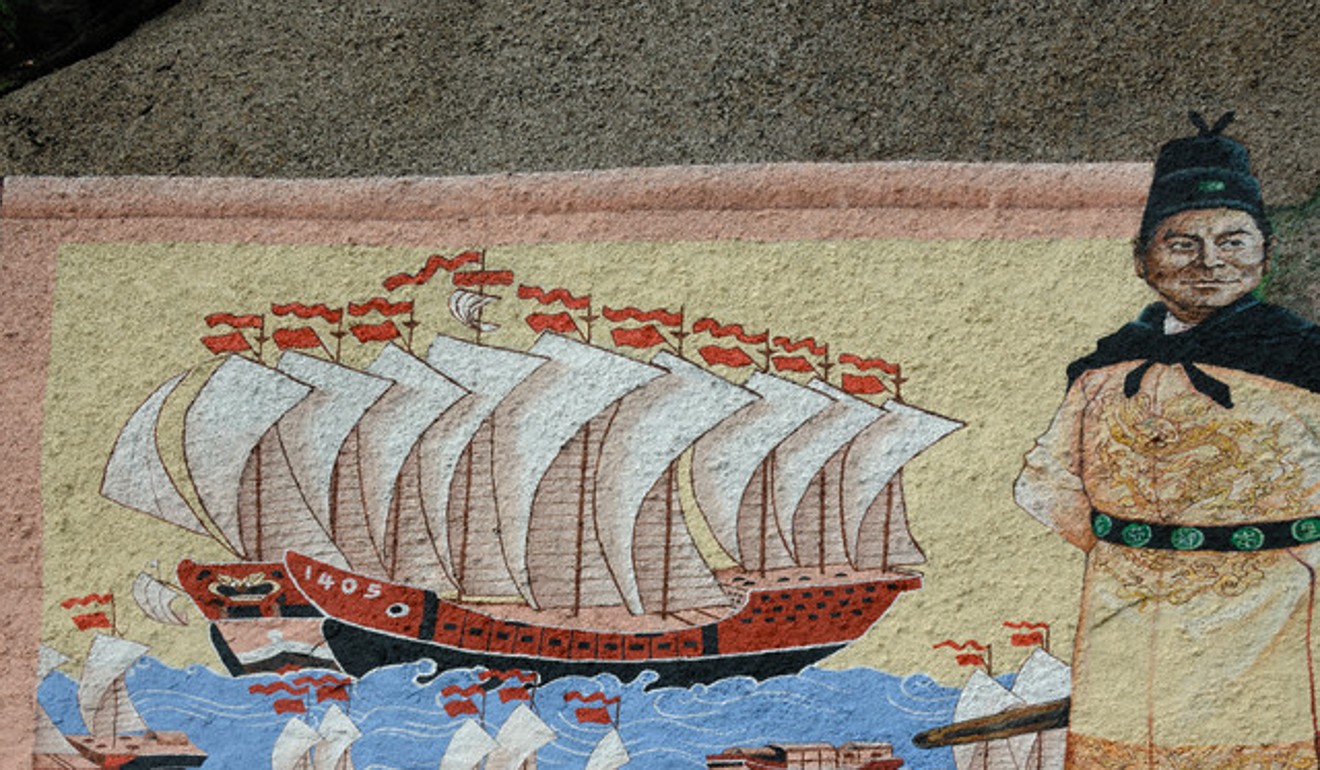 Chinese vessels, naval outposts and unmanned monitoring facilities – including a global network of buoys, satellites, sea floor sensors and underwater gliders – are generating countless steams of data every second.
According to marine researchers, these data contain a rich variety of information such as sea current readings, trace chemicals, regional weather and anomalies in water density that could be used for anything from helping submarines avoid turbulence to negotiating cuts to green house gas emissions.
Feng Liqiang, operational director of the Marine Science Data Centre in Qingdao, Shandong said the exascale computer would be able to pull all marine-related data sets together to perform the most comprehensive analysis ever.
"It will help, for instance, the simulation of the oceans on our planet with unprecedented resolution. "The higher the resolution, the more reliable the forecast on important issues such as El Nino and climate change," he said.
"It will give China a bigger say over international affairs," Feng added.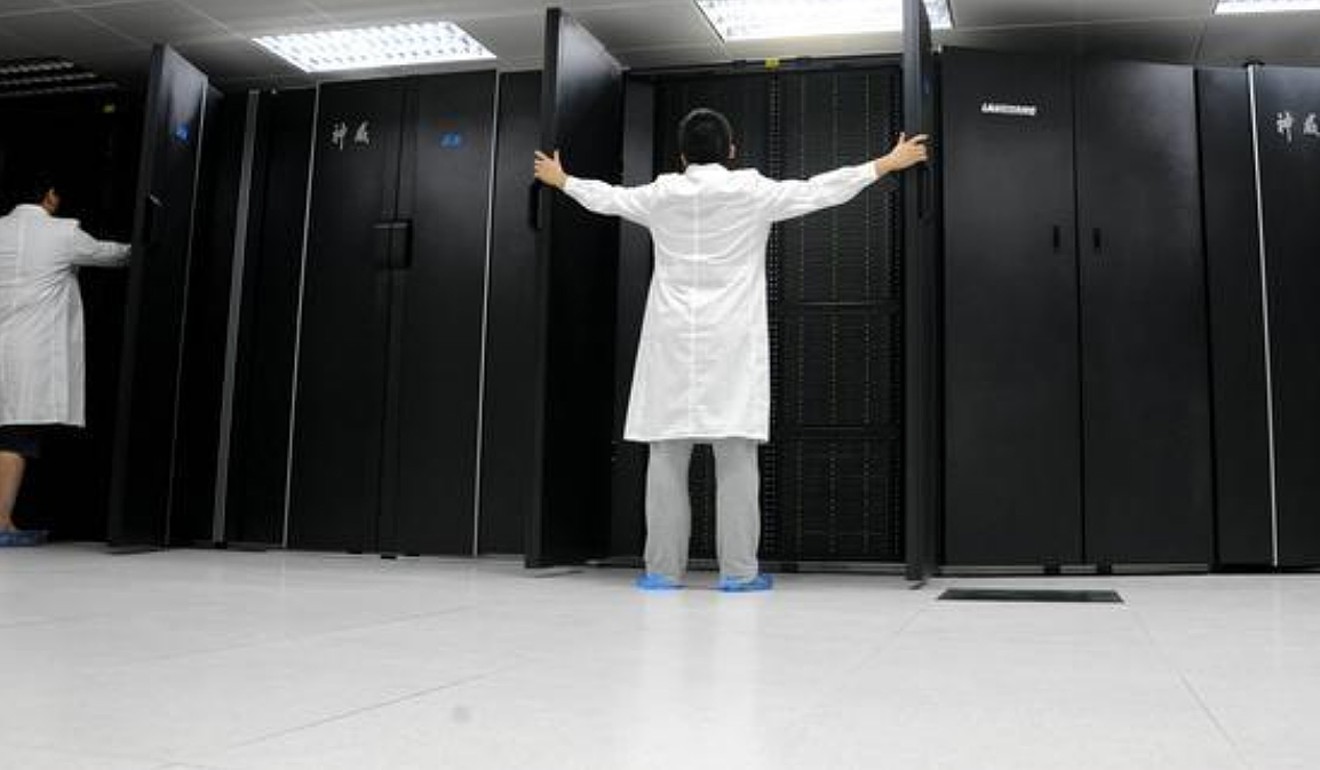 In June, the US government commissioned six companies including IBM, Intel and Hewlett Packard Enterprise to come up with countermeasures against China's lead on high performance computing.
China not only hosts Sunway and Tianhe, which currently rank first and second on international performance charts with speeds that far exceed those of their foreign competitors, but also overtook the US last year in terms of installed supercomputing capacity, an event described as an "inflection point" by Horst Simon, deputy director of the Lawrence Berkeley National Laboratory in California.
The White House currently hopes that American companies will be able to come up with a design to have an exascale computer up and running by 2021.
A major challenge for exascale computing is cooling. Researchers have struggled to find a way to reduce the tremendous heat generated by a large number of chips. The problem not only prevents the computer from reaching peak performance but also leads to large electricity bills.
Though the exact location of the Chinese exascale computer has not yet been determined by the authorities, Zhang Haichun, professor at the computer science and technology department, the Ocean University of China in Qingdao, said the city, the largest port in Shandong, had numerous advantages as a home for the exascale computer.
Qingdao has more ocean-related research institutes than any other city along China's coastline. The world's largest marine data centre is under construction, and it is directly linked to the nation's major monitoring networks above and under the ocean, he said.
"Putting the machine in Qingdao will save the trouble of transmitting a large amount of data over long distance through optic fibres. An expensive data plan can break the project's bank account," Zhang said.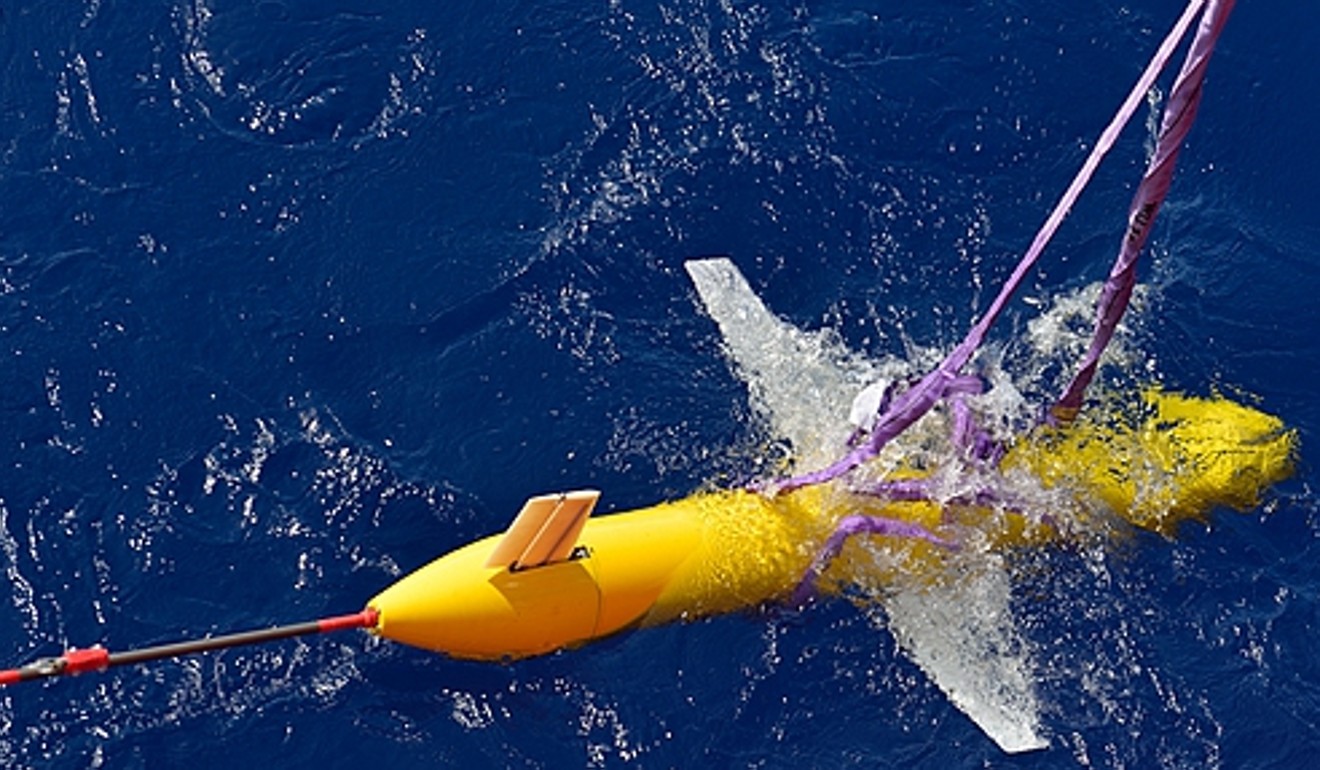 But marine scientists said that a single computer would not bridge the maritime power gap between China and the US overnight.
"Our data is increasing at a fast pace but it is still dwarfed by the amount gathered by the US through decades of patient, continuous effort," said Feng.
"We also lack the powerful software with sophisticated algorithms to handle the data at full exascale speed," he added.
Lu Xianqing, professor at the Key Laboratory of Physical Oceanography under the Ministry of Education in Qingdao, said he had "serious doubts" whether the project would fulfil its mission due to the difficulty of accessing marine-related data in China.
Unlike in the US, where most ocean data gathered from public-funded research is open to access after a limited protection period, there is no official information sharing mechanism on the mainland.
"The State Ocean Administration runs and hoards its own data sets, as do the PLA Navy, the Chinese Academy of Sciences and many universities. Every institute is treating data as private asset for the interests of their own research" he said.
There are also fears that the exchange of data might lead to leaks and threaten national security. Foreign submarines, for instance, need detailed information on China's offshore areas. These security concerns have prompted government officials to classify most data collected from the sea as confidential.
"Getting data for the computer may turn out to be more difficult than building it," Lu said.
An said the Chinese government might approve the construction of another exascale computer, but its purpose and location was still uncertain uncertainty.
Besides US and China, the European Union and Japan are also trying to build an exascale computer by around 2020.