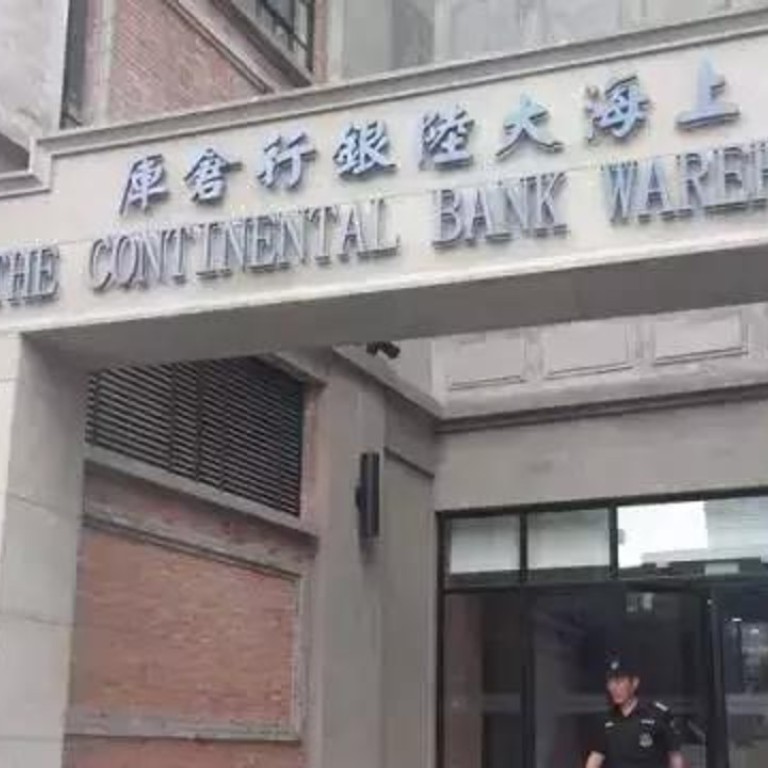 Trio detained over viral 'Japanese soldier' photos taken at Chinese war memorial site
Building owners earlier said the men could not be identified as there were no CCTV cameras, but police track them down for hurting feelings of the Chinese people
Shanghai police have detained three of four men whose photos of them posing in Japanese military uniforms outside a Chinese war memorial site went viral this month.
The three men were put under detention on Wednesday after a police investigation, Sina.com reported.
Photos of the group, taken outside the Continental Bank Warehouse, had earlier sparked anger among Chinese internet users, who slammed them for their ignorance of China's history of humiliation.
The Shanghai building is the scene of a bloody conflict during the Sino-Japanese war.
Chinese troops had defeated an invading Japanese force at the site in a week-long battle in 1937. The building was classified as a heritage site in 1985.
Owners of the complex had earlier said they could not identify the four men as there were no surveillance cameras in the area.
But on Wednesday, Shanghai police said they had found through an investigation that the men were military enthusiasts who got to know each other online.
They travelled together this month to Shanghai on a seven-day trip from different cities in Sichuan, Zhejiang and Beijing, and the photos were taken while visiting the war memorial site on August 3, according to the Sina.com report.
One of the four men was let go after only a warning, the report said, without elaborating.
Police officers were quoted as saying that the group's actions had broken the law, hurt the feelings of the Chinese people and violated the core values of socialism with Chinese characteristics.
The report did not mention when the three men were expected to be released or what further penalties they might face.
In another similar incident recently, two men were detained after they posed as Japanese wartime soldiers, swinging a sword and shouting Japanese curses at passers-by outside a Guangxi railway station.
On August 5, two Chinese tourists were arrested in Berlin after taking photos of each other making Hitler salutes outside the German parliament.
Germany has strict laws on hate speech and symbols linked to Hitler and the Nazis, who ruled between 1933 and 1945.