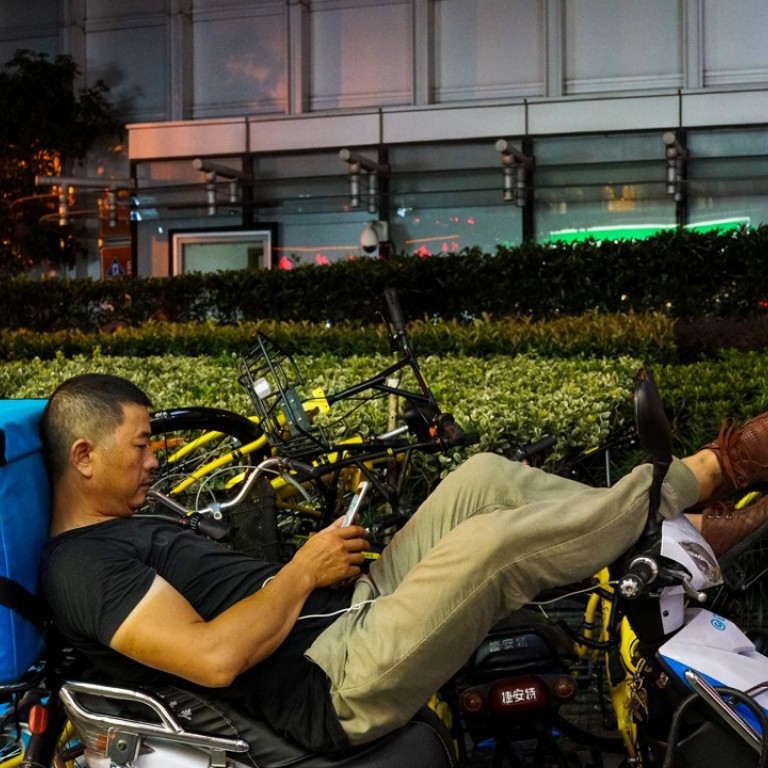 Shanghai food delivery couriers warned to obey traffic laws after spate of fatal accidents
Police in Chinese city call on tech firms to ensure delivery riders comply with rules amid fierce competition for market dominance among takeaway apps
Police in Shanghai have warned food delivery companies that they need to do more to ensure couriers follow traffic regulations after 76 were killed or injured in the city in first half of 2017, state media said on Saturday.
Services ordered via smartphone apps have shot up in China in recent years as the country's web giants jostle for a lead in burgeoning on-demand industries, making everything from haircuts to cinema tickets easily available online.
Meals ordered online and delivered by courier are a key battleground, with the industry due to reach 300 billion yuan (US$45 billion) in 2018, more than double last year, according to food delivery company Meituan-Dianping.
But companies are failing to stop the rapidly expanding fleets of drivers who zip down city streets – and sometimes pavements – on electric bikes from breaking traffic rules, according to an investigation by Shanghai's traffic police.
The police called in eight companies that offer food delivery after 76 drivers were injured or killed while delivering food in the first six months of 2017 alone, according to thepaper.cn, a Shanghai government-backed online publication.
Most companies have measures in place requiring couriers to follow traffic rules, "but there remains a problem of whether these requirements and rules for couriers are truly entering their ears, brains and hearts," Wang Liang, deputy head of Shanghai's traffic police, told the publication.
The police told companies to put in place traffic rule training, ensure that all vehicles are properly registered, adopt a point system for violations and put in place real name verification for drivers, the report said.
Information on the couriers should be provided to the police, it said.