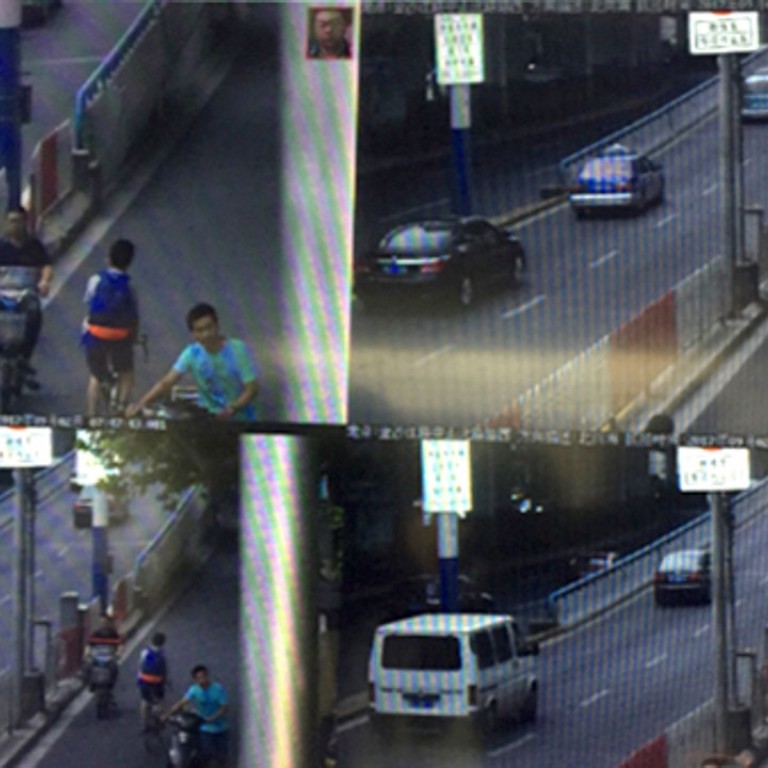 Shanghai police turn to facial recognition software to catch misbehaving cyclists
City plans to expand use of 'electronic police' after pilot scheme snares more than 30 bike lane offenders in less than a month
Shanghai traffic police are now using facial recognition technology to identify bike users who are filmed violating traffic laws, local media reported on Wednesday.
Following the launch of a new "electronic police" unit by the city's Municipal Public Security Bureau, traffic police have successfully piloted the technology to catch bike and e-bike users who are travelling in the wrong bicycle lane, as well as those committing similar offences.
One "electronic police" surveillance unit set up on a major Shanghai road at the end of August has already helped identify more than 30 rogue cyclists, according to an unnamed traffic police source quoted in Thepaper.cn on Wednesday.
The facial recognition technology can similarly be used to identify pedestrian jaywalkers.
The report said that police checked the offender's features against their ID card database to identify suspects.
Last Friday, the facial recognition technology successfully identified an e-bike user who was travelling in the opposite lane. The cyclist was fined 50 yuan (US$7.60), according to police.
On Thursday, a motorcyclist was also fined 200 yuan after the electronic police caught them driving in the bike lane meant for non-motorised vehicles only.
It was not clear whether the facial recognition technology was used in this case or whether the bike's number plates helped to identify the driver.
On the same day, another e-bike user who had previously been caught twice driving in the opposite bike lane was fined 100 yuan for doing so a third time.

If traffic law breakers do not accept the charges, police will publicly broadcast details of their offence on the surrounding advertising billboards until the culprit hands themselves in.
Shanghai traffic police said that following the success of the pilot, more "electronic police" surveillance units will be set up at major traffic intersections across the city.