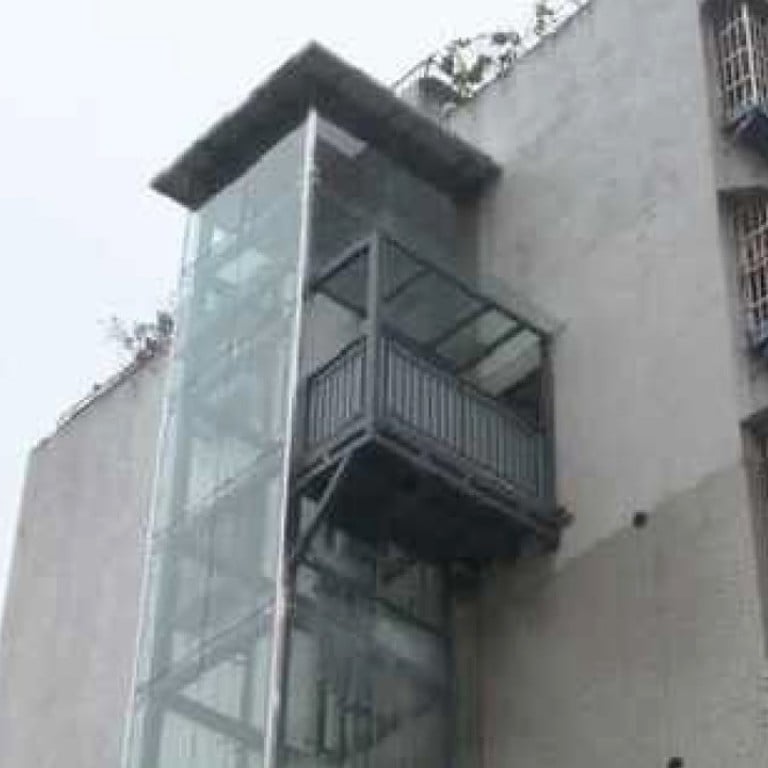 Chinese man who was 'too tired' to climb stairs gets private lift to sixth floor flat
Family's 'dumbest elevator' prompts complaints from neighbours and investigation by planning authorities
A Chongqing resident has reportedly installed a personal lift outside his block of flats because his son-in-law was "too tired" to climb the stairs.
The lift only reaches the family's sixth-floor flat in the old apartment building, which has seven floors in total, according to a report published in National Business Daily on Sunday.
However, the family are under pressure from the local authorities because the lift was installed without planning permission, leading neighbours to call it the "dumbest elevator".
The glass lift was built on the outer walls of the block of flats last year.
The owner, surnamed Xiong, said that his son-in-law kept complaining of tiredness after climbing the stairs to reach their home.
Apartment blocks built in the eighties and nineties were not required to have lifts installed, meaning that residents have to use the stairs in many cases, according to Zhou Yunxu, an official from the local planning bureau.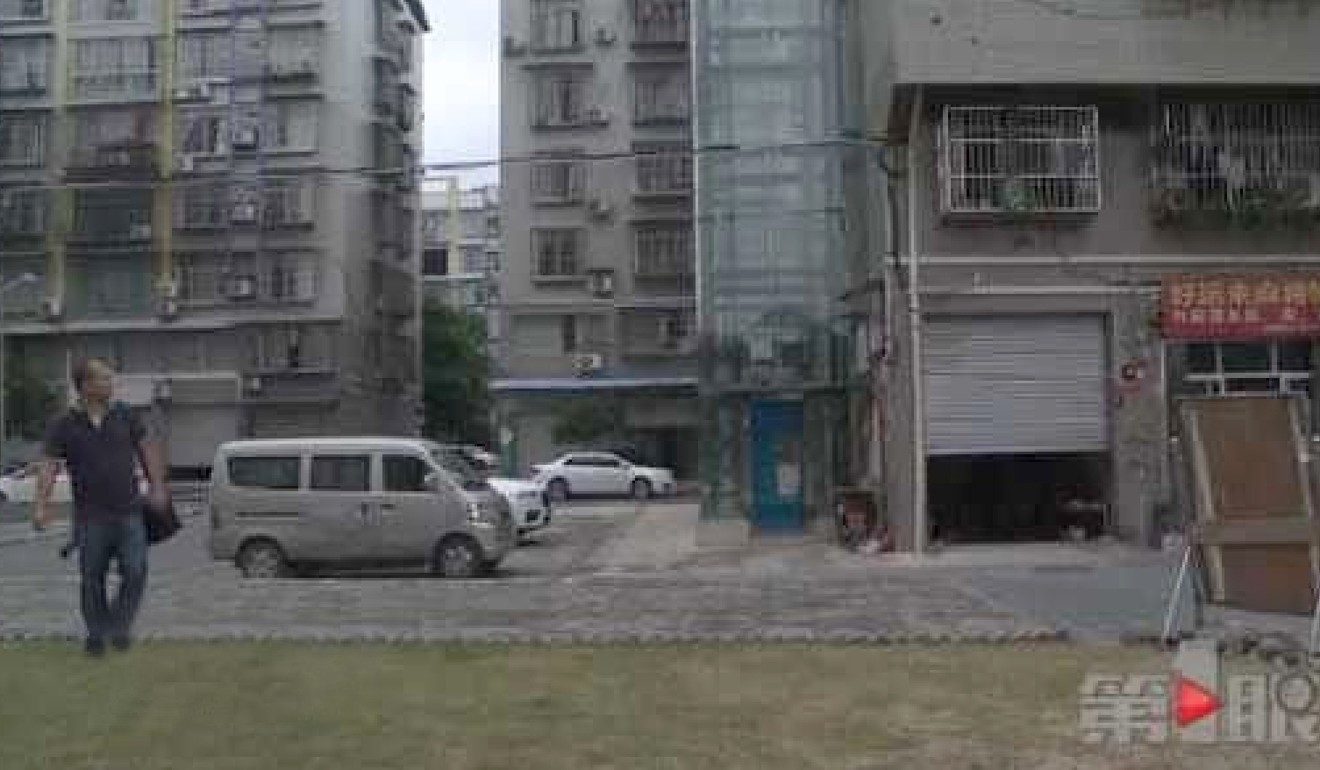 However, the authorities in Chongqing announced in June that residents could install lifts in older buildings as long as all the relevant planning documents were approved.
The Xiong family lift was not approved by local planning authorities.
Zhou told the paper that the town planning bureau would investigate the situation.