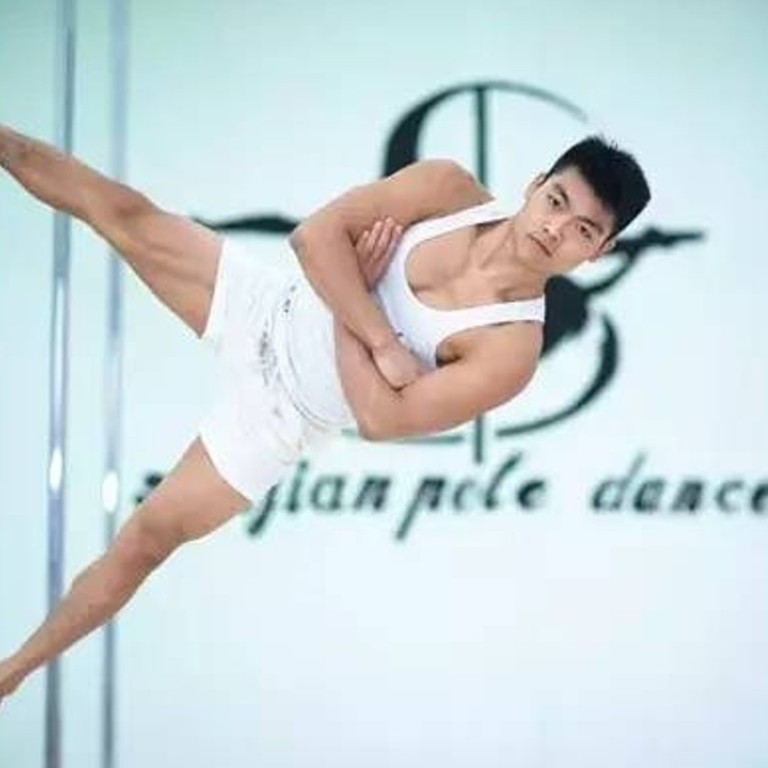 Former construction worker becomes first Chinese winner of top pole dancing contest
Six years after hanging up his tool belt, 22-year-old Sun Ying Zhi beats the world's best at Pole Art France 2017
A former construction worker has become the first Chinese to win a major pole dancing competition after taking home first prize in the Elite Men category at Pole Art France 2017.
Sun Ying Zhi, 22, from southwest China's Sichuan province, said he first became aware of the activity while browsing online.
"The job was so dull, then one day, I happened to see a video of a man pole dancing and was stunned by his strength and skill," he was quoted as saying in a social media report by Chengdu Commercial Daily on Thursday.
Sun was just 16 at the time, but he was so impressed by what he saw that he erected a steel pole in his dormitory room and began practising.
He recorded what he was doing and sent his videos to talent agents in the hope of getting work as a pole dancer. After about six months his efforts paid off and he began getting paid work.
He also started entering competitions and soon after won a small local contest.
"After winning my first championship, some gyms asked me to work for them as a pole dancing coach," he said.
"I was only earning 2,000 yuan (US$300) a month as a construction worker, but working as a pole dancing coach, I could make several hundred yuan a day, so I gave up my job in construction."
Although Sun was doing well financially, he said he still had a lot of prejudice to overcome.
"Pole dancing is not widely accepted in China as many people regard it as vulgar and pornographic," he said.
"My parents were my biggest critics. My father demanded I stop because he thought I was causing him to lose face."
But Sun was not to be deterred and in 2012, he entered the First China Pole Championship, and finished last.
"I wasn't discouraged because I knew my skills lagged behind the other contestants. I made friends with them and practised more diligently," he said, adding that he practised for an extra five hours a day for a whole year.
His hard work paid off. In the same contest 12 months later, Sun took home a prize and in 2014, he won the Best Performance Prize at the World Pole Sport & Fitness Championships in London, his first in an international competition.
That victory helped him to win over his parents and elevated his profile in China so much that he opened a pole dancing academy in Guangzhou, an industrial city in southern China's Guangdong province.
Pole dancing is still not very popular among Chinese men, but Sun said he is hoping that his success will help to change attitudes.