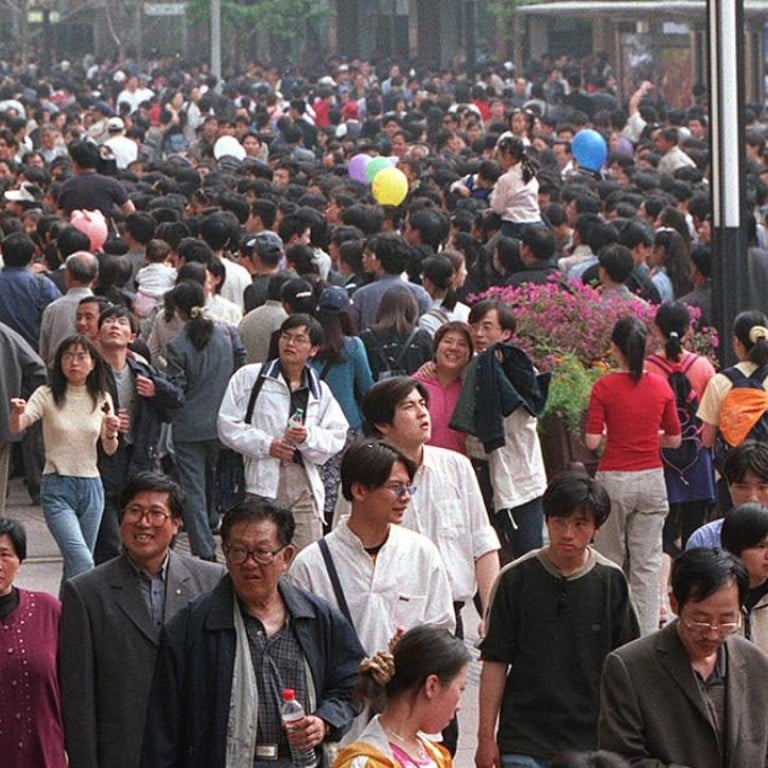 Beijing's population set to fall as government's efforts to trim migrant numbers pay dividends
Number of long-term residents rose by just 24,000 in 2016 to 21.7 million, according to university report
After years of trying to reduce the number of migrant workers living in the city, Beijing's population is forecast to fall this year, according to a recent study.
The municipal government on Friday released plans to
cap the population at 23 million
from 2020 onwards and bring the city's air quality in line with international standards.
According to the report by Beijing University of Technology, the capital's long-term population rose by just 24,000 in 2016 to 21.7 million.
Of the total, the number of permanent residents increased by 177,000 to 13.6 million, but the figure for migrant workers – who are classed as long-term if they have lived in the city for six months or more – fell by 151,000 to 8.1 million, the report said.
Although the rate of growth in the number of migrant workers has been slowing since 2010, last year's decline was significant, and indicated that the government's efforts to slash the unregistered population were paying dividends, the report's author and sociology professor Li Junfu said.
The campaigns included crackdowns on group rentals and illegal constructions in which mostly migrants live, and the closure of unlicensed markets for low-end consumer goods in which many of them work. All such markets have been slated for closure by 2020.
"Such efforts have been stepped up this year and we estimate that more migrant workers, mostly in the service industry, will leave Beijing," Li said.
The city's education authorities have also sought to make life difficult for non-residents by tightening the rules on school admissions. If parents are unable to produce the necessary documents to show how long they have lived in the city and what work they do, their children will not be allowed to go to school.
"With such tough measures I don't think the migrant worker population will pick up," Li said.
"Even outside the downtown area, authorities in the suburbs are still being very strict on population control, so the downward trend [in migrant numbers] is set to continue," he said.
The Dongcheng district government has already outlined plans to reduce the number of long-term residents in its downtown area by 13 per cent [from 2016 levels] to 762,000 by 2021.
The story is the same in Daxing, Shunyi and Xicheng, where district authorities have targeted population cuts of 1.7 million, 1.3 million and 1.1 million, respectively.
In Haidian, the government has said it plans to relocate several educational, medical and training facilities out of the district by 2020 so as to achieve a 15 per cent reduction in its long-term population from 2014 levels.
"The movement of non-capital functions outside the city is working. Beijing is very likely to see a tipping point ... and a downright change of population growth momentum," the report said.
According to the report, almost 74 per cent of Beijing citizens were "satisfied" with the government's efforts to reduce the population, though it did not say how many people were polled.
Lu Jiehua, a professor of sociology at Peking University in Beijing, said that if the migrant population fell significantly it would result in a spike in the cost of living.
"Low-end service industry jobs, like caring for children or the elderly, are taken by migrant workers," he said.
"Beijingers won't take such work, [so] driving out migrant workers will push up prices."
As well as the increased cost of living, capping the population could cause a shortage in skilled workers and professionals in the long term, Lu said.
If university graduates were unable to get household registration in the city – which in turn would affect their social benefits and children's education – they would pursue their careers elsewhere, which would damage Beijing's capability for innovation, he said.
This article appeared in the South China Morning Post print edition as: Bid to cut Beijing's population may be paying off