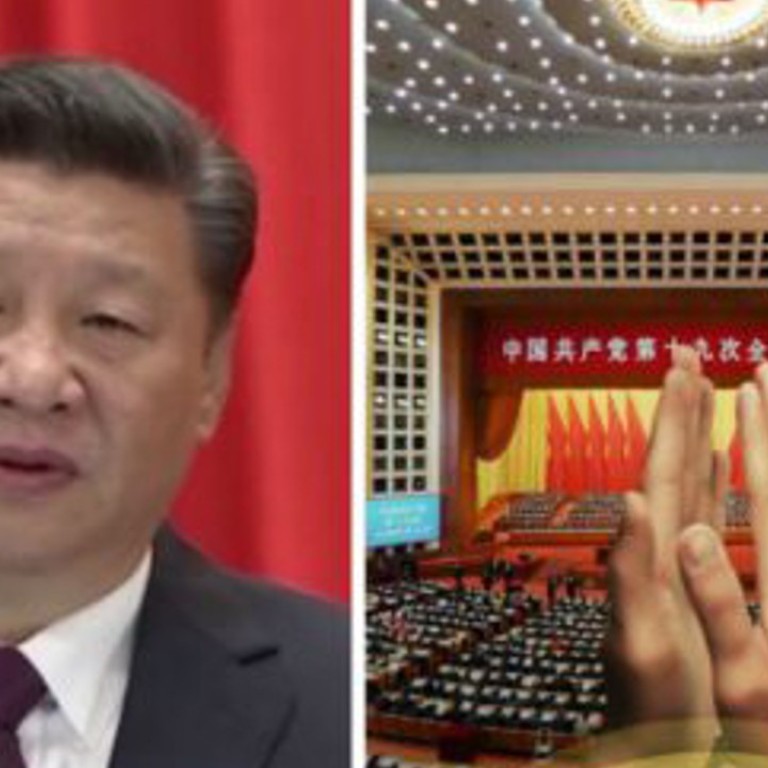 Game to give most 'applause' for Xi speech a smash hit in China
'Such a Great Speech: Applaud Xi Jinping' has already been played 860 million times, website says
A mobile phone game in which users compete to "clap" the most times for President Xi Jinping's opening speech at the Communist Party congress in Beijing has proved a massive hit in China, according to a social media news and monitoring website.
The game, Such a Great Speech: Applaud Xi Jinping, had been played nearly 860 million times as of Thursday morning, according to the website What's on Weibo.
The game plays part of Xi's marathon 3½-hour speech at the Great Hall of the People on Wednesday.
Players then tap their phone screens to clap as many times as possible during a set period after one sentence of Xi's speech that describes the Communist Party's mission to work towards the happiness of the Chinese people.
Despite the game's chunky graphics and propagandist tone, it has gone viral on social media networks including Weibo, China's equivalent of Twitter, the website said. One player was able to hit the applause button in the game 60 times a second, almost as fast as the beats of a humming bird's wing, according to the financial news service Bloomberg.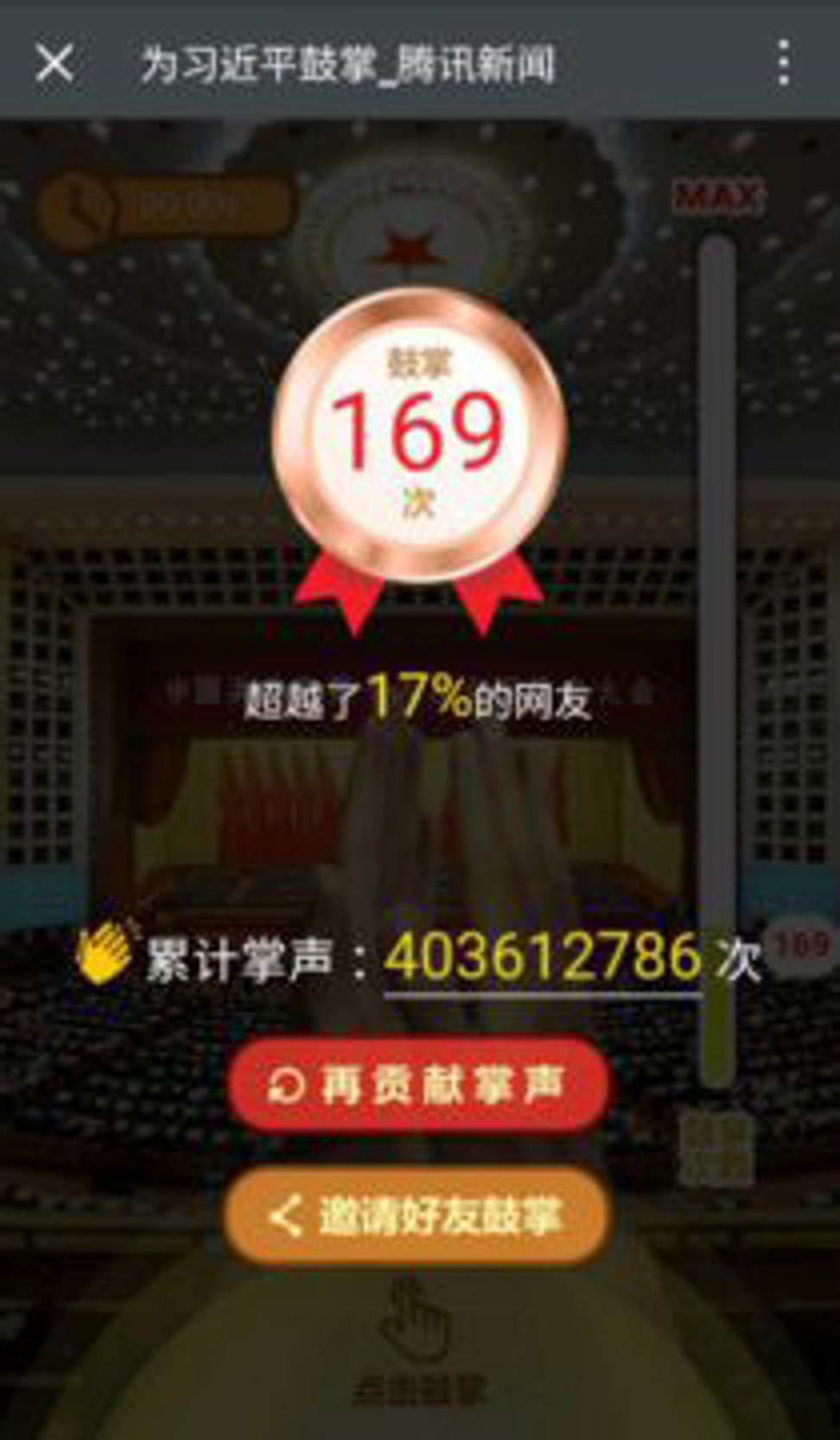 The game was released by Tencent, the Chinese tech giant behind the hugely popular fantasy role-playing game Honour of Kings, which boasts over 200 million players.
Xi's speech, outlining the government's plans for the next five years and coming decades, has dominated the headlines in China, with blanket state media coverage of the twice-a-decade Communist Party congress.
The congress is expected to sanction changes among the top leadership as Xi enters his second five-year term in office.