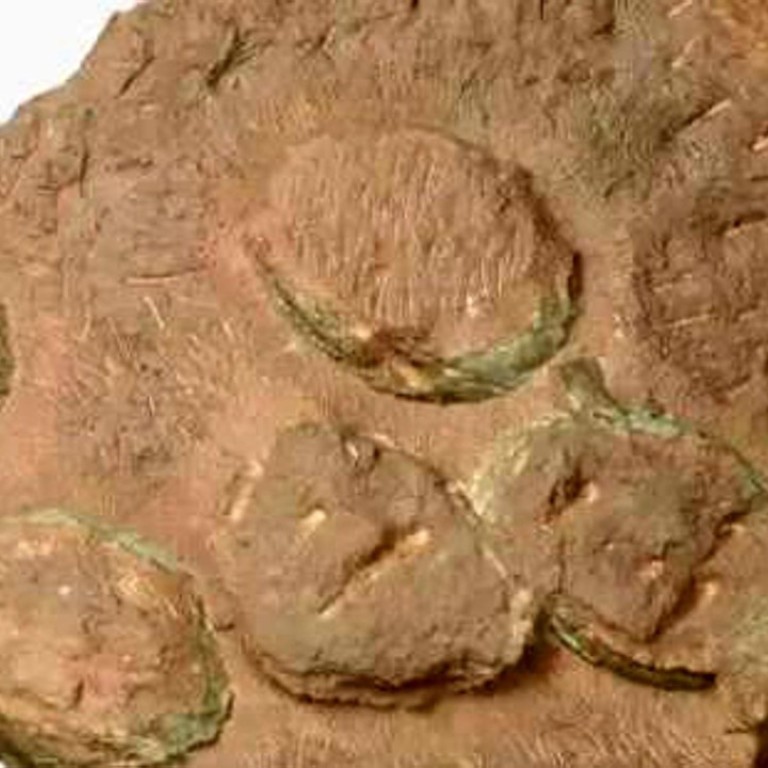 Dinosaur egg fossil find cracks open China's prehistoric past
Ancient nest found preserved in Anhui province's 'red bed' rocks
Scientists in eastern China have unearthed a fossilised nest of a new kind of dinosaur egg, according to a Chinese news site.
The nest of "Xiuning Umbrella-Shaped Eggs" was found in Xiuning county in Anhui province and dated back to the late Cretaceous period between 100 million and 66 million years ago, news site Hefei 365 reported on Wednesday.
The eggs are named after the distinctive shape they formed in the surrounding rock, according to the Anhui Geological Museum.
The find was detailed in an article in Chinese Science Bulletin by Dr Huang Jiandong, from the museum, and Wang Qiang, a deputy researcher at the Chinese Academy of Sciences' archaeology department.
The late Cretaceous period was the last major geologic age before the dinosaurs were wiped out, and researchers said the discovery could shed light on prehistoric life in the region.
The eggs were preserved in southern Anhui's "red beds" – layers of red-hued sandstone, shale and limestone built up over thousands of millions of years.