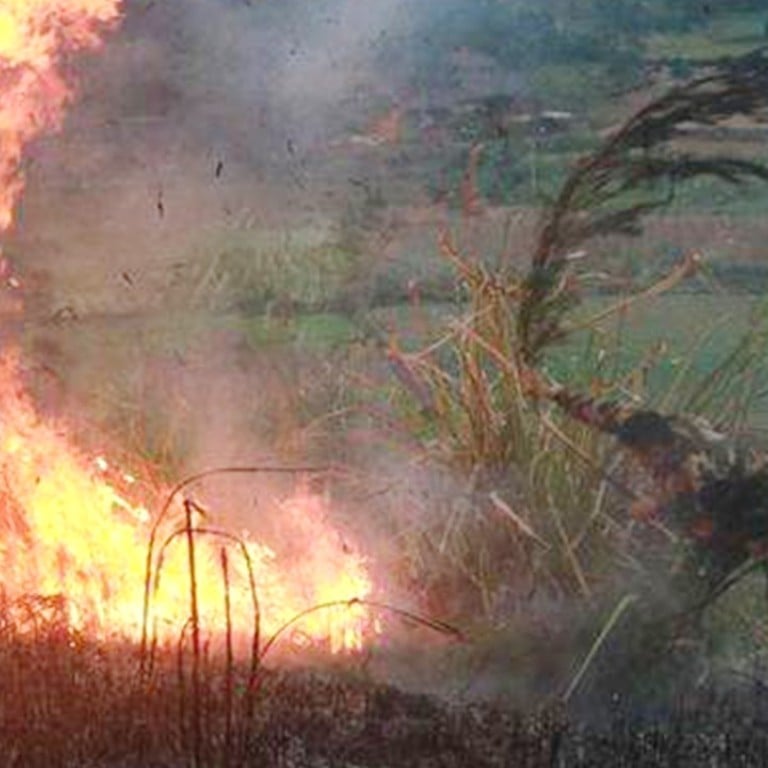 Forest fire burns across mountainside in western China
A forest fire has destroyed about 4,000 square metres of crops and undergrowth on a mountain in southwest China, according to media reports.
Firefighters in Suining in Sichuan province believe the blaze may have been started by farmers burning straw, news website Thecover.cn reported.
Firefighters had to cut down trees and clear vegetation to stop the blaze from spreading on Thursday.
They also had to dampen the flames with branches as there was no extra water on the mountain to help tackle the fire.
It took firefighters about two hours to bring the blaze under control.