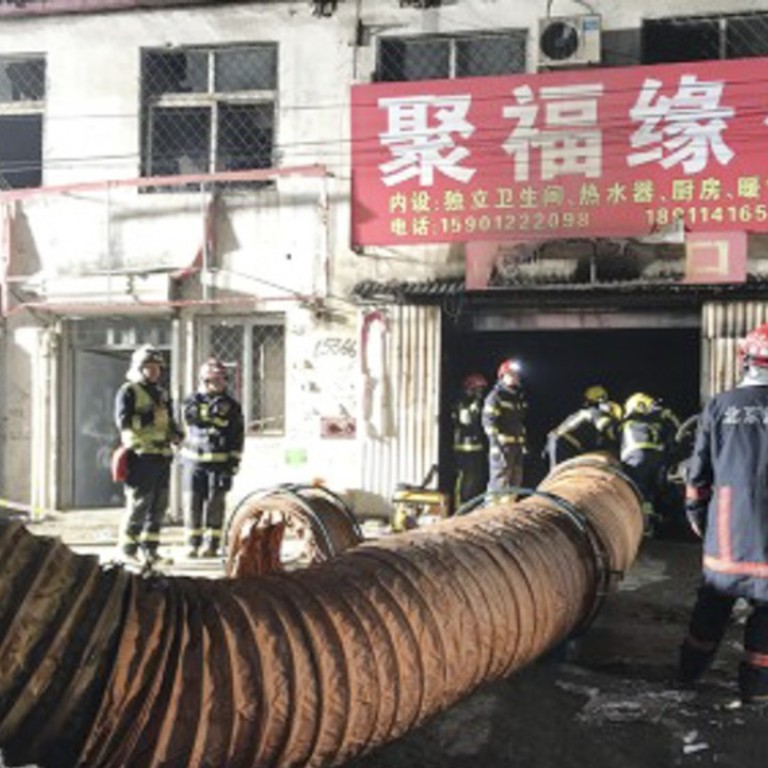 19 killed as fire sweeps through Beijing accommodation block
Suspects detained after fatal blaze in southern outskirts of capital
Nineteen people were killed in a fire in the outskirts of Beijing, local media reported.
The fire broke out on Saturday afternoon in a building in a village in Daxing, an outer district to the south of the city centre, according to the Beijing Daily.
Photographs from the scene showed the building was called Jufuyuan Apartments, a two-storey building used as rented accommodation.
The blaze was finally put out three hours later after an operation involving 34 fire engines from 14 firefighting units, the report said.
In addition to the 19 people killed, eight were injured and being treated in hospital.
The cause of the fire was still under investigation, but suspects had been detained, the report added, without saying what crime they were suspected of committing.
Beijing Communist Party chief Cai Qi said that in response to the incident, the authorities would begin a "sweeping inspection" of safety risks across the city and shut down industrial compounds and illegal businesses in villages.
It was the third serious fire in Daxing this year.
In February a fire in a residential building killed three people.
And in September, a major blaze broke out at an abandoned warehouse in Daxing. Although no one was killed or injured it took 40 fire engines to put out the blaze.