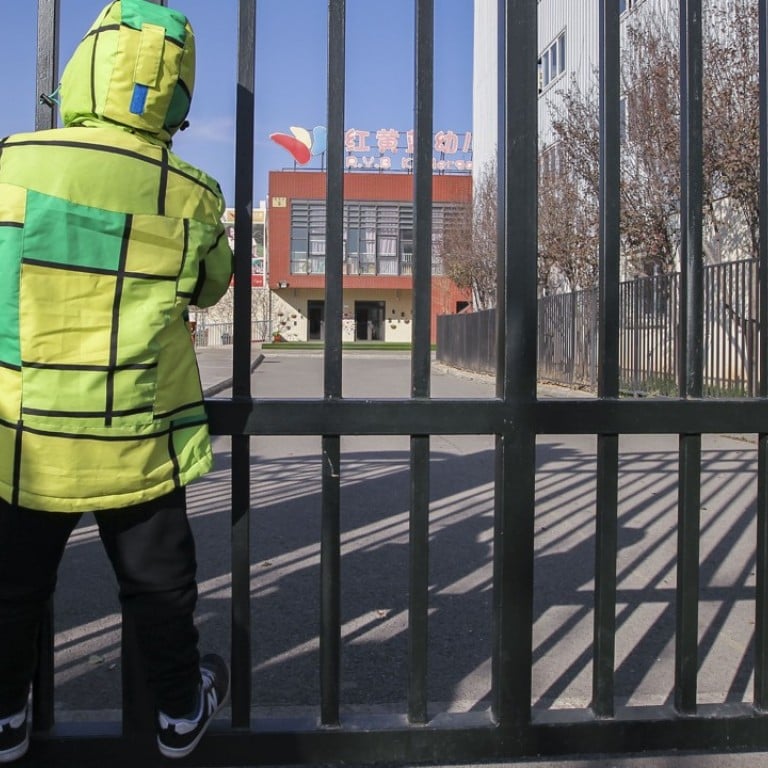 RYB Education, US-listed kindergarten network at the centre of child abuse claims
Before this week's allegations, the company apologised in April for 'some teachers' serious misconduct' after a pupil was hit and pushed
RYB Education, a New York-listed company claiming to help preschool children take their "first step to a colourful life", is at the centre of multiple allegations of child abuse concerning one of its kindergartens in Beijing.
Some teachers at the RYB Education New World kindergarten in Chaoyang district have been suspended and a police investigation is under way after parents claimed earlier this week that children had been molested, found with needle marks on their bodies, "made to stand naked", "locked in a dark room", and given unidentified pills and a brown syrup. The allegations concern at least eight children in two classes.
It comes after the company apologised on its Weibo microblog account in April for "some teachers' serious misconduct" after a pupil was hit and pushed by a teacher at another kindergarten in Beijing. The teacher involved and the school principal were both suspended.
The early childhood education provider confirmed on Friday that some parents had filed reports of alleged abuse at the school which police were investigating. But RYB had also told police some of the accusations were false, and that some people were trying to frame the company, according to its statement.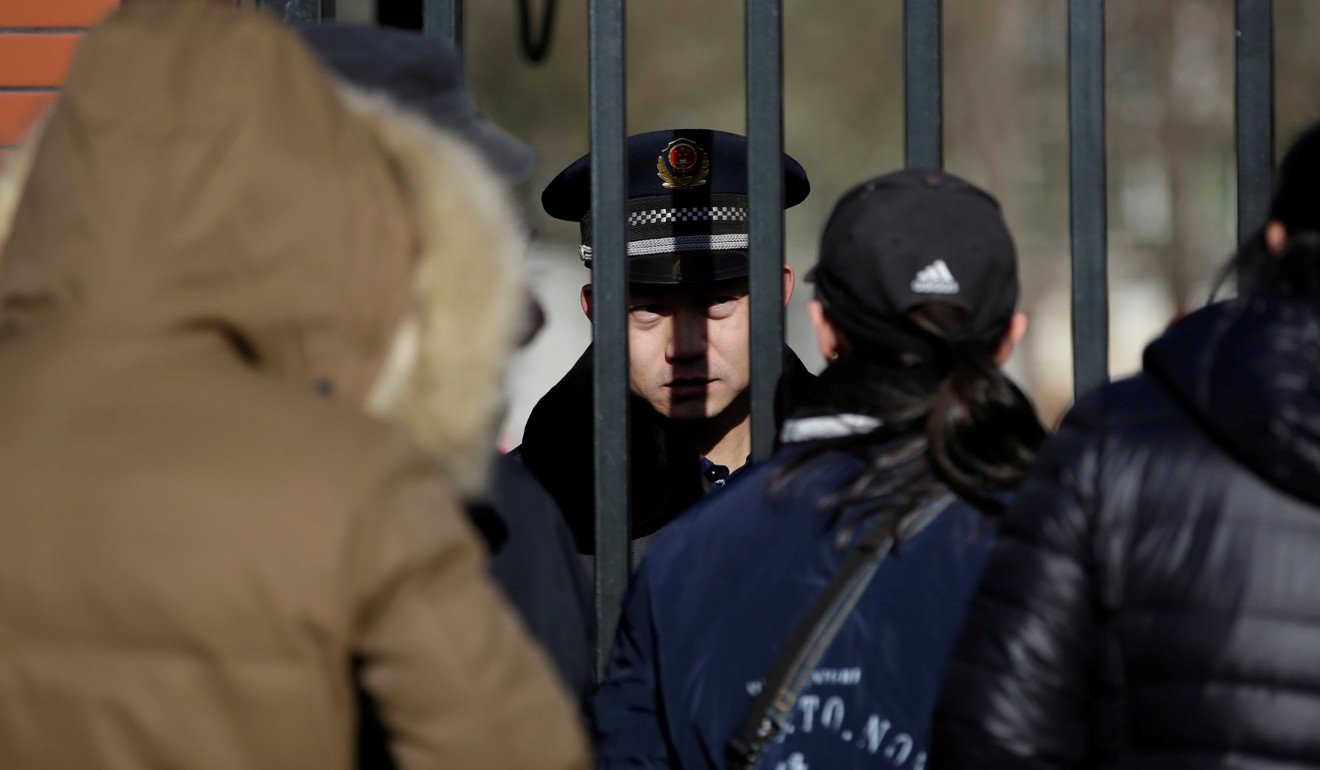 RYB – which stands for Red, Yellow and Blue – made its market debut on the New York Stock Exchange in September, raising US$102 million with an offer of 5.5 million shares at US$18.50 apiece, higher than its US$16 to US$18 price range. It was the first Chinese early childhood education provider to list in the United States.
The company has seen rapid growth thanks to the huge demand for education providers from the growing number of middle class families in China, where public kindergarten places are in limited supply. Since it opened in 1998, nearly 300,000 children aged between two and six have passed through the gates of its 1,800 kindergartens and day care centres across 300 cities and towns, according to the company.
It posted net profits of US$4.9 million in the first half of this year, up nearly 20 per cent from 2016. Business revenues, mainly from tuition and franchise fees, surged 30 per cent year on year to US$64.3 million for the first six months, according to an exchange filing.
Shares in RYB have climbed about 44 per cent since its listing, giving it a market value of nearly US$766 million before the alleged abuse was reported.
The company is registered in the Cayman Islands and controls its operations in China.
China's A-share market does not allow initial public offerings by private education providers, which were deemed non-profit organisations and eligible for preferential tax treatment until the law was revised in September.
RYB is well known in China and markets itself as a quality education service provider. The alleged abuse reports came from two preschool classes with children aged four and under. Tuition fees for those classes are 3,600 yuan (US$540) and 5,000 yuan (US$750) a month – about half of the average monthly salary in the city.
One of its kindergartens, on the southern island of Hainan, even hosted then head of the Communist Party's Central Political and Legal Affairs Commission in November last year. Meng Jianzhu praised its "good environment" and "new concept" in education, according to a report on RYB's website.
Trying to promote its management team in September, the company highlighted vice-president Lin Yuhua in a Weibo post. The bio said Lin had more than 40 years' experience in education and was previously head of the Shenyang Military Region kindergarten under the People's Liberation Army.
Its 46-year-old chief executive Shi Yanlai is one of the founders of the company and holds a 13.5 per cent stake. She told a Peking University journal this year that "passion is a must" for those working at its schools. Shi, a graduate of the university's School of Marxism, said RYB valued its teachers' love for children the most and was not simply pursuing profits.
Chairman and co-founder Cao Chimin, 54, graduated from the PLA Second Artillery Corps engineering school in Xian, Shaanxi and holds a 23.6 per cent stake in the company. Ascendant Rainbow (Cayman), controlled by private equity firm Ascendant Capital Partners, is the largest shareholder with a 30.1 per cent stake.
Meng Liang, who founded and is a partner in the private equity firm, was previously with hedge fund DE Shaw and investment bank JP Morgan. He sits on RYB's board of directors.