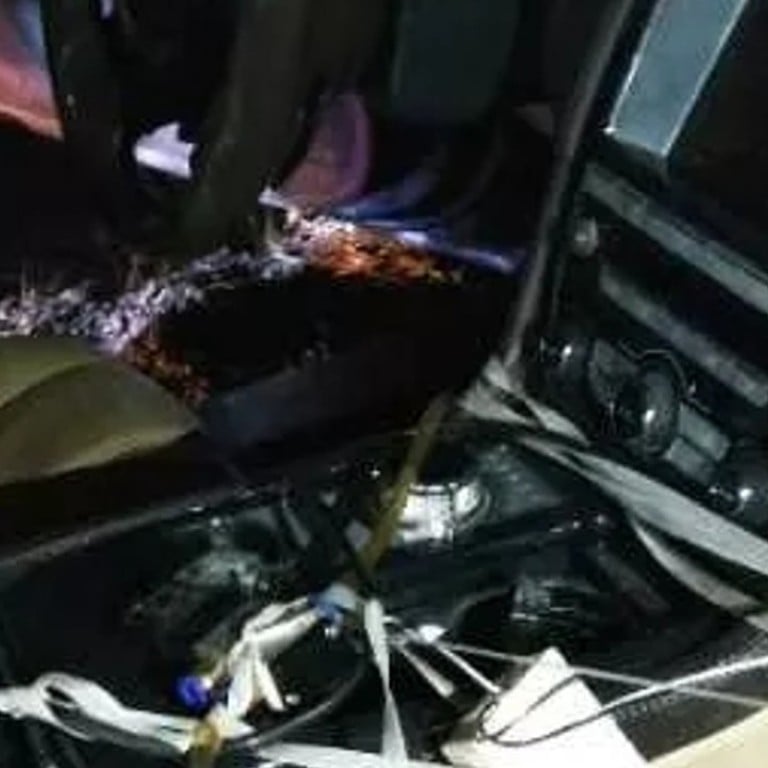 Chinese Jaguar driver dies for sake of scam that would have made him US$15,000
Businessman hatched plot to drive car into river and blame female friend after discovering insurance was worth more than resale value
A businessman in eastern China drowned while trying to fake a car accident to get a payout from an insurance company, state media has reported.
The 39-year-old man, identified by his surname Li, devised the scam after realising that he would make more money writing off the Jaguar, which he bought five years ago, than he would from selling it,
Thepaper.cn reported on Saturday.
The car was insured for 500,000 yuan (US$75,000) but its market value was 400,000 yuan, so he decided to crash the car into a river to claim the higher amount.
Using equipment that allowed him to control the car automatically from his mobile phone, he was able to steer the vehicle into a river in Wenling, Zhejiang province, on November 18.
For the next stage of the scam he jumped into the river along with a female friend, a 29-year-old named Zhang.
Their plan was that Zhang would get out of the water at once, while Li went to remove the incriminating equipment from his car.
If all had gone according to plan, Zhang would have called the police when Li safely returned to dry land and told them she had crashed the car while driving.
Zhang was later reported to have confessed that he had asked her to take part in the scam because he thought police were more likely to believe that the accident was genuine if a woman said she had been driving.
But Zhang was left waiting for him for a long time on the riverbank and began to worry and decided to call for help.
Residents found Li in the water and pull him out, but he was already dead by the time police and an ambulance arrived.
Zhang later said she believed that Li had become stuck in the car.
The pair had thought that the river was only one metre deep, but a clean-up operation a few days before had removed much of the sludge from the riverbed and it was more than twice the depth they had expected.
The officer who handled the case said he began to suspect the incident had been planned after finding Zhang could not explain events clearly and he found that her mobile phone and many of her clothes were dry and appeared to have been left on the riverbank.
Zhang admitted Li had asked her to help with the scam.
It was not reported whether she was facing any action from police.
The insurance company did not make any payouts over the incident.