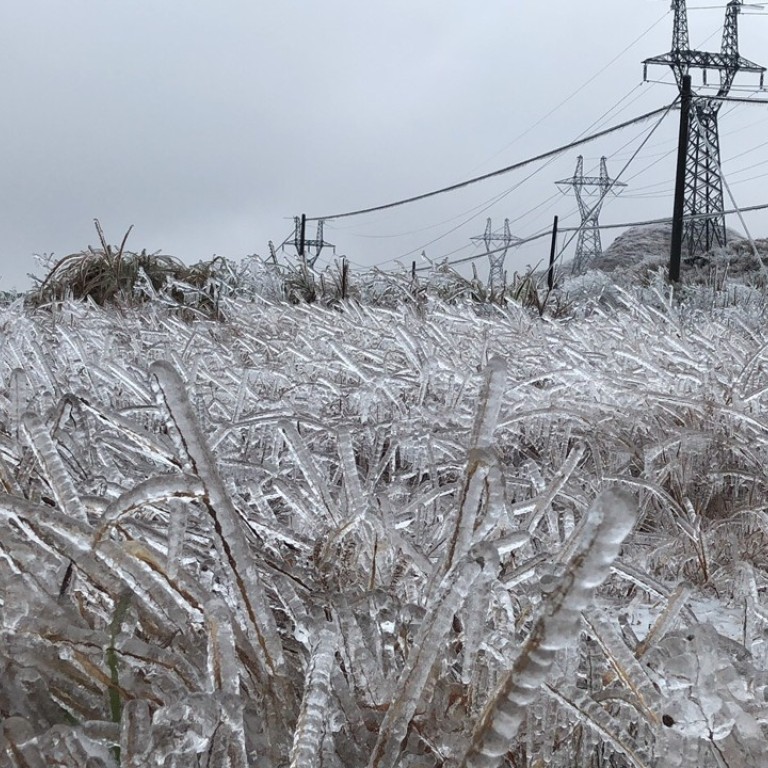 China readies for record-breaking winter as blizzards descend again
A second wave of snowstorms moves across the country, where the death toll from a week of wild weather already stands at 21
China could be in for a record-breaking cold winter as snow began falling across southern parts of the country on Monday morning, forecasters said.
With the death toll from the last week already at 21, a second cold front from northern China moved south, dragging down temperatures below freezing in central and eastern China.
The blizzards revived the spectre of a devastating snowstorm that plunged much of the country into a deep freeze a decade ago, paralysing transport and power networks for weeks.
The China Meteorological Administration said six provinces around the Yellow, Huai and Yangtze rivers could expect a freezing week ahead, compounding the fallout from blizzards last week.
"The second wave of blizzards is not as bad as the first one but it overlaps regions hit by the first wave. Henan and Shaanxi have been repeatedly hit by medium to heavy snowfalls which doubled the disaster," the administration said, adding that energy supplies could be affected.
"With the prolonged and widespread cold weather, some areas could register record-breaking low temperatures."
The Ministry of Civil Affairs said at least 21 people were killed and more than 2.3 million people affected by the cold spell as of Monday morning.
More than 3,700 people had to abandon their homes as over 700 houses collapsed and another 2,800 others were damaged by heavy snow, the ministry said. Hundreds of thousands of hectares of crops were also damaged, inflicting at least 5.5 billion yuan (US$847 million) in economic losses.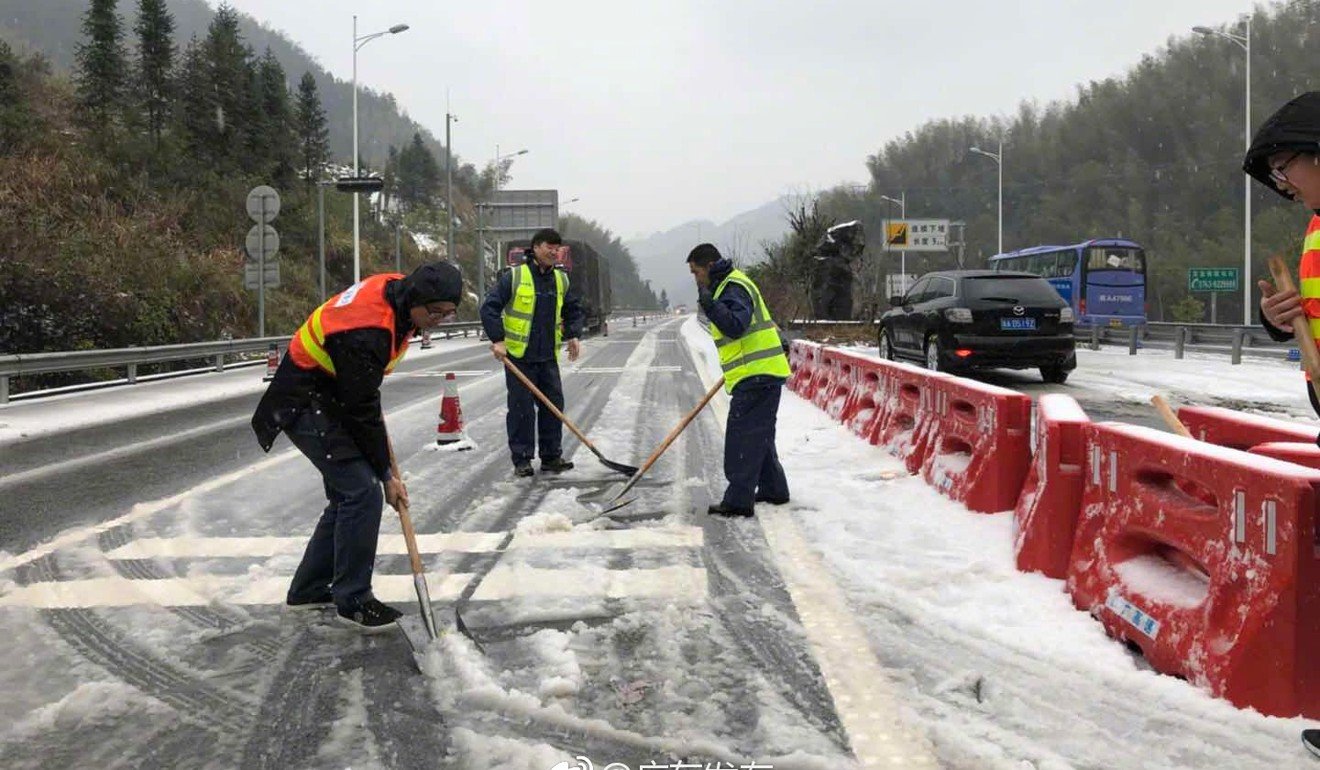 The areas hardest hit were Shaanxi, Shanxi, Henan, Hubei, Anhui and Jiangsu provinces. Accumulated snowfalls in parts of Henan exceeded 300mm.
Average temperatures in parts of Henan, Anhui and Hubei provinces were at least 5 to 10 degrees Celsius lower than average, state-run China Central Television reported.
In Anhui alone, 23 expressway sections have been closed, and at least 21 tourist spots in Hunan province have been closed.
Sections of national expressways linking Beijing and Zhuhai near Shaoguan in Guangdong province were closed because of the icy conditions, CCTV reported.
The administration also said that rainfall in 155 counties and cities had already broken records for January, with severe sleet afflicting Guizhou, Hunan and Jiangxi provinces.
The Hong Kong Observatory also issued a cold weather warning at 6am on Monday.
Nighttime temperatures were forecast to drop to around 8 to 10 degrees Celsius in urban areas and a couple of degrees lower in parts of the New Territories due to the intense winter monsoon and a cold front pushing in from Guangdong. The chilly weather is expected to persist through the week.
The forecaster said the wet, windy weather would intensify the wind chill effect, which causes body temperatures to drop relative to air temperature, making it feel much colder than it actually is.
Additional reporting by Ernest Kao
This article appeared in the South China Morning Post print edition as: Mainland braces for grim weather with blizzards set to shatter records