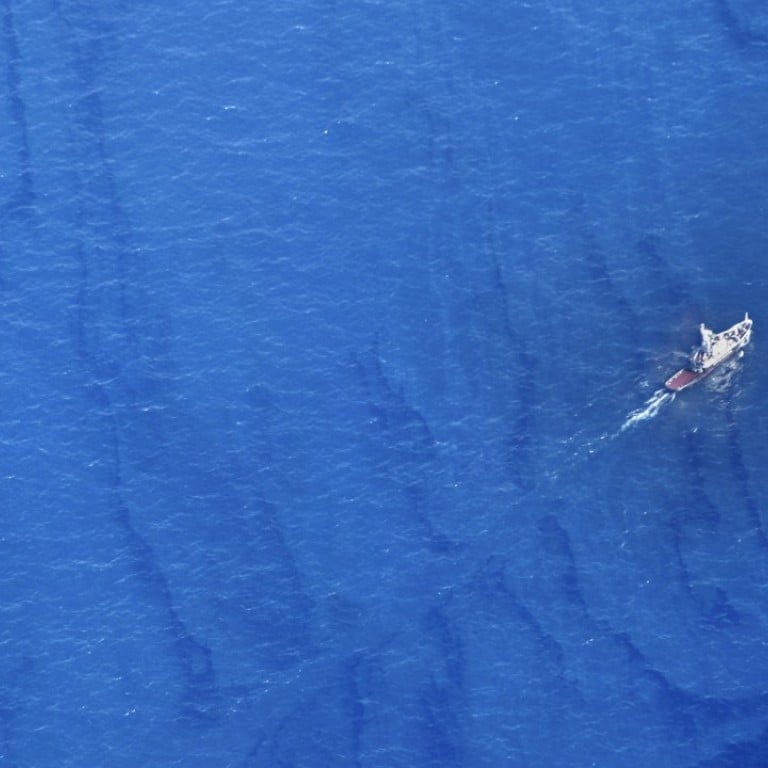 Seafood supply may be hit as Sanchi oil spill spreads in East China Sea
Pollution from sunken tanker adds to stress on damaged ecosystem and it could mean China will be more reliant on imports of fish, marine scientist says
Marine life in the East China Sea is at risk of heavy metal contamination from the Iranian oil tanker spill, but scientists say its impact on the seafood supply is unclear given that fish stocks in the area have been depleted.
Concerns remain over the scale of environmental damage after the Sanchi exploded and sank on Sunday, likely releasing toxic bunker fuel that powered the ship's engines and its cargo of light crude, polluting waters in the area.
The Panama-registered tanker collided with Chinese freighter CF Crystal 160 nautical miles east of Shanghai on January 6. It caught fire and lost power after the collision, drifting southeast before it exploded and sank midway between China's Zhejiang province and Japan's Ryukyu Islands.
Late on Monday, China's State Oceanic Administration said the oil slick from the tanker had grown to five times the size it was a few days before.
A 14.8km slick was found 7.2km southwest of the site on Monday morning, and another 18.2km slick was found east of the site at noon, the maritime authority said in a statement.
Surveillance planes also reported an oil slick spreading northwards from the site with a radius of about 5km. The total size was about 58 sq km (22 square miles) – much bigger than the 10 sq km slick seen over the weekend.
The affected area is an important spawning ground for many commercial species including the bluefin leatherjacket and swordtip squid, according to environmental group Greenpeace in East Asia and Japan.
"At this time of year the area is used as a wintering ground by common edible species such as hairtail, yellow croaker, chub mackerel and blue crab," Greenpeace said in a statement on Monday.
"The area is also on the migratory pathway of many marine mammals, such as humpback whales, right whales and grey whales."
But maritime experts noted that the oil spill may not have a significant impact on the supply of seafood because decades of overfishing had already reduced fish stocks in the area.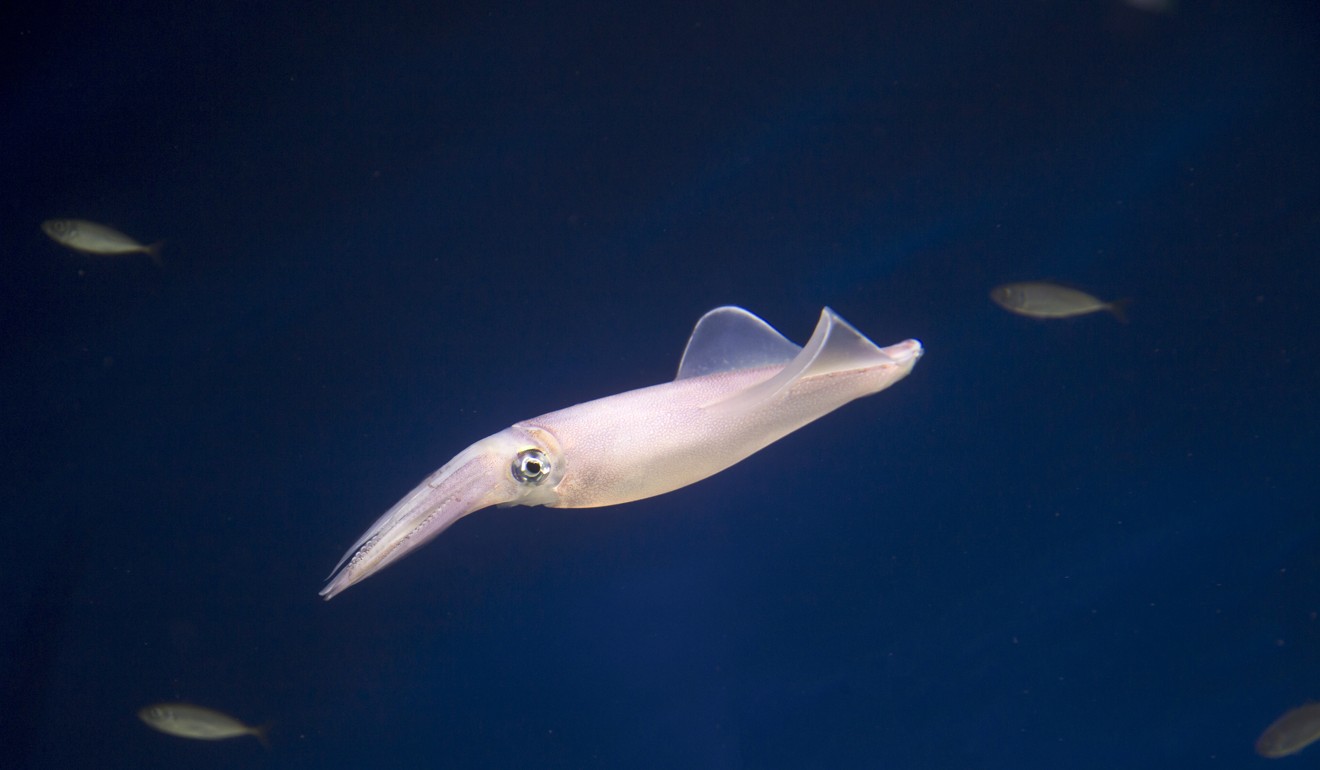 China's maritime authority said it had collected samples from the site where the vessel sank, classifying the water on a four-tier scale as "worse than grade four". Grade four seawater is deemed suitable at ocean ports and around engineered structures, while grade one is clean enough for marine fisheries and sanctuaries. The grease, oil and petroleum concentration was found to be 1,261 micrograms per litre in some of the samples.
The vessel was carrying 136,000 tonnes, or nearly one million barrels, of condensate – an ultralight, highly flammable crude oil that is poisonous to marine life – when it collided with the freighter.
Its crew of 30 Iranians and two Bangladeshis are all believed to have perished in the incident, which was the biggest tanker spill since 1991, when 260,000 tonnes of oil leaked off the Angolan coast.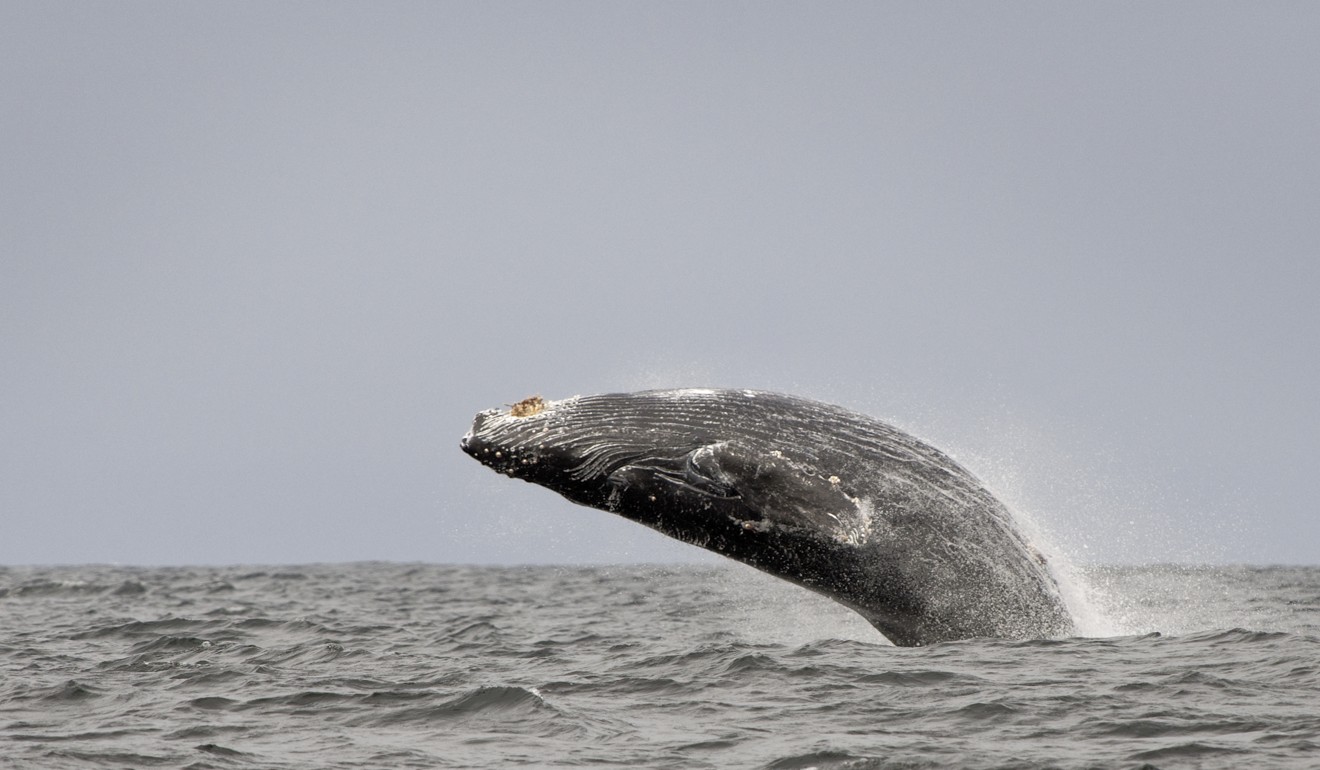 He Peimin from Shanghai Ocean University said that while bunker fuel was extremely toxic and contained heavy metals, more samples needed to be tested from the area to accurately assess the impact of the spill. But he said it may have a limited impact because the area's fish stocks were depleted compared with three decades ago.
"Chinese fishermen normally bypass the area and go further afield for a bigger catch," He said.
It is unclear exactly how much of the ship's bunker fuel and cargo of light crude has spilled into the sea. But oil spills in general can be extremely damaging to the marine environment and require specialised clean-up expertise to minimise their impact, said Yvonne Sadovy, from the University of Hong Kong's School of Biological Sciences.
"This incident again highlights the urgent need to pay closer attention to our valuable marine ecosystem of the China seas to both avoid such incidents and find ways to safeguard their health and productivity into the future," Sadovy said.
"Impacts from the oil spill can range from the chemical contamination of fish and shellfish, which can lead to their deaths, killing of species like dolphins and turtles, which get covered in oil, and damage to fish spawning and nursery areas," she said.
"Combined with overfishing and other types of pollution, especially plastic pollution, the oil contamination is yet a further stress on an already damaged marine ecosystem in the East China Sea."
Sadovy said the area used to support a highly productive fishery, but was now "extremely degraded".
"The long-term results are fewer and less safe fish for consumers, less fish for fishermen (hence reduced income), and increasing dependence by China on imports of fish because of its own seriously declining fish populations," she said, adding that more imports could also mean consumers will pay more for fish.
This article appeared in the South China Morning Post print edition as: Risk to seafood supply as oil tanker spill spreads