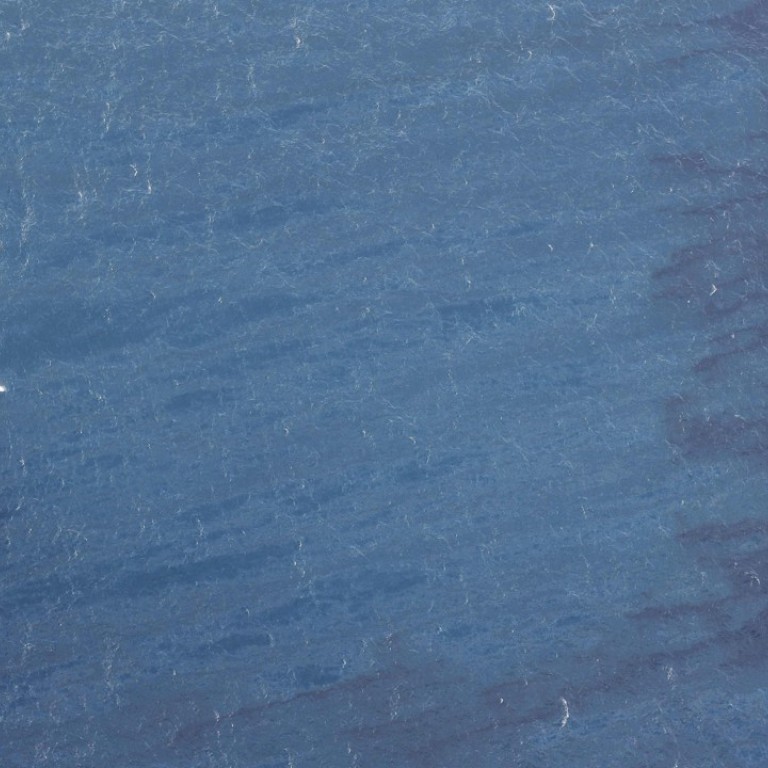 China sends underwater robots in race against time to plug leaking oil tanker
Unmanned subs to pinpoint and plug holes as crews work to contain environmental fallout from slick
China will use underwater robots as the authorities race against time to help detect leaks and staunch the flow of oil from an Iranian tanker that exploded and sank in the East China Sea on Sunday.
China's Ministry of Transport said on Wednesday that the marine patrol ship Haixun 166 had arrived at the site and the crew had started assessing the wreck to find ways to plug the leaks and contain the environmental fallout.
"[The Shanghai Maritime Search and Rescue Centre] will organise underwater robots for detection work around the sunken ship," the ministry said, without detailing the number and types of robots to be deployed.
But Gong Yongjun, a maritime operations specialist at Dalian Maritime University, said there were various kinds of robotic devices – locally made and imported technology – that could be used in the effort.
"The key task for the robots and divers will be to find the holes," Gong said. "It remains uncertain whether the wreck can be seen clearly."
The Panama-registered Sanchi, carrying 136,000 tonnes of highly flammable ultralight crude oil and a crew of 30 Iranians and two Bangladeshis, collided with the Hong Kong-registered bulk freighter CF Crystal about 160 nautical miles east of Shanghai on January 6.
The tanker exploded and sank about 530 kilometres (329 miles) southeast of Shanghai on Sunday afternoon, with all 32 crew members believed dead.
The ministry said the Sanchi was lying under 115 metres (377.3 feet) of water and it was monitoring an expanding oil slick from the vessel. There was nothing unusual near the tanker, it said.
The ministry added that the Haixun 169 and another newly deployed vessel, the Donglei 6, had started clean-up operations.
On Tuesday, an official from the Shanghai rescue centre told the South China Morning Post that bigger salvage vessels would be sent to support divers and efforts to contain oil leaks.
China said it welcomed other parties to help with the search-and-rescue and recovery efforts.
An official with Japan's environment ministry said on Tuesday that there was little chance of the oil spill reaching its shores.
On Monday, the Japan Coast Guard said the oil had spread over an area 13km (8.1mi) long and 11km (6.8mi) wide.
The black box on the Sanchi that contains the ship's sailing data and voice recorder was recovered by Chinese emergency workers on January 13, before it went down.
But the team was not able to reach the vessel's cabins where some of the crew members were thought to have been.
This article appeared in the South China Morning Post print edition as: Robot subs to plug leaking oil tanker