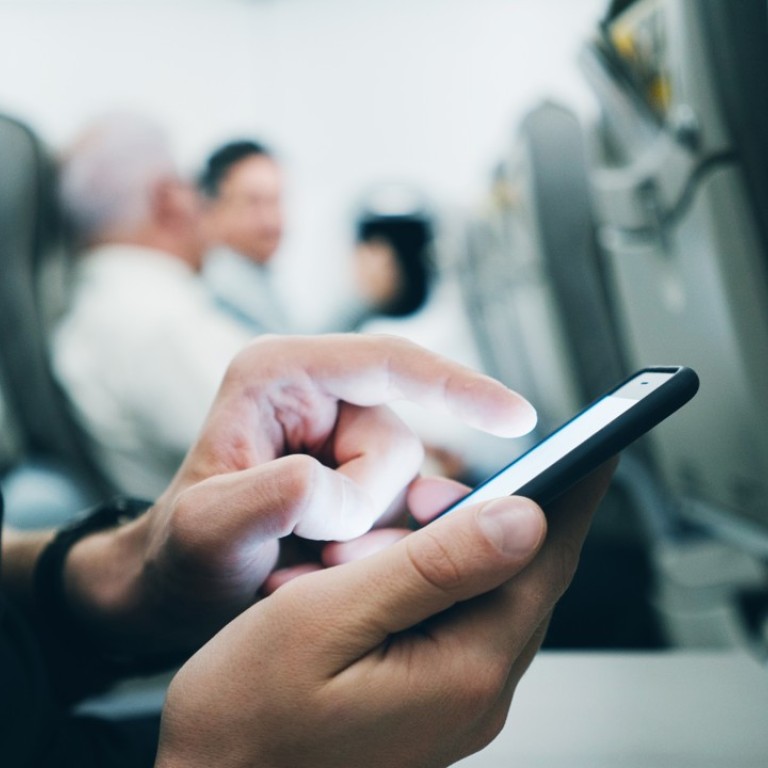 Passengers can now use phones in flight mode on several Chinese airlines
China Eastern and Hainan Airlines are the first to lift the ban
Several Chinese airlines have begun allowing passengers to use mobile phones in flight mode, as they can on many international carriers.
Until Thursday, phones had to be completely switched off during any flight on a Chinese airline. Other portable electronic devices could be used in flight mode, while on planes with Wi-fi, passengers could access the internet using tablets and laptops but not phones.
China Eastern Airlines and Hainan Airlines took the lead in lifting the ban from Thursday after China's civil aviation authority in September said it would leave it up to carriers to make the call on whether to allow phones to be used on flights. The change also applies to Hainan subsidiary Lucky Air.
Spring Airlines, the country's largest budget carrier, followed suit on Thursday, announcing that it will allow mobile phones to be used in flight mode from next month.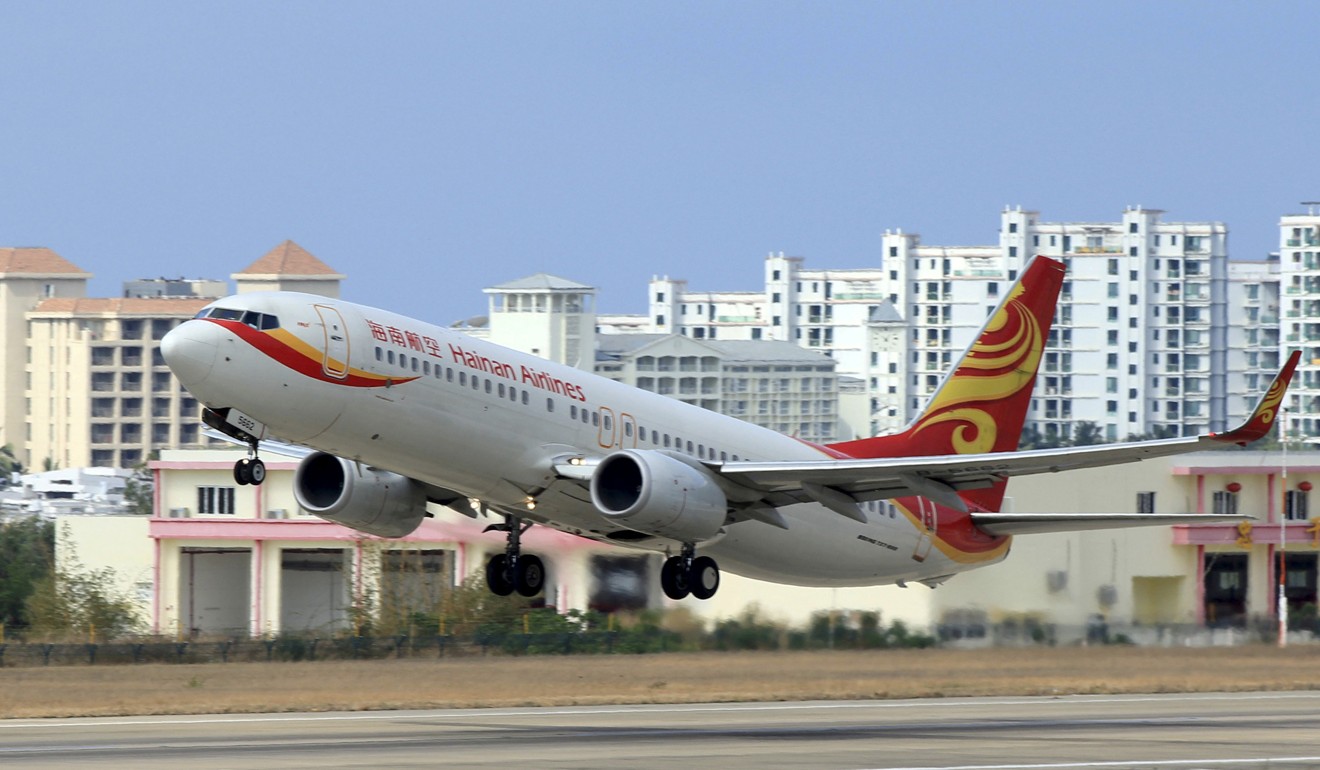 China's restrictions on the use of portable electronic devices on flights came with tough penalties – any violation of cabin rules is deemed to be damaging the public order and can result in up to 10 days' detention.
Early last year, Beijing police detained three passengers in a month for allegedly using their mobile phones during flights, according to the Civil Aviation Administration of China (CAAC). One of them was detained for five days for listening to music on his phone during take-off and landing.
But the rules have not always been so rigidly enforced. Some travellers commenting on social media admitted they never turned off their phones on planes but switched to flight mode, and they had never been caught.
The lifting of the ban was welcomed on Thursday, with passengers sharing selfies taken on their phones during flights with the two airlines.
"Finally … I've flown around the world and it's only Chinese airlines that ban the use of mobile phones in flight mode," one user wrote on Weibo, China's Twitter-like microblogging platform.
"We've lagged behind other countries for so many years and now this has become something to praise," another person wrote on Weibo.
The airlines saw the rule change as a chance for publicity, with Hainan Airlines president Sun Jianfeng taking a seat in the cockpit on the first flight where phones could be used, while China Eastern posted photos and videos of passengers using their phones in the cabin on its Weibo account.
The Federal Aviation Administration in the United States concluded that most commercial planes could tolerate radio interference signals from portable electronic devices and in 2013 expanded their use by passengers to all phases of a flight.
But in China, the CAAC did not ease its policy until autumn last year when it revised aviation regulations, with individual airlines now able to apply for permission if they decide to let passengers use portable electronic devices during flights.
This article appeared in the South China Morning Post print edition as: Mobile phones cleared for flight use