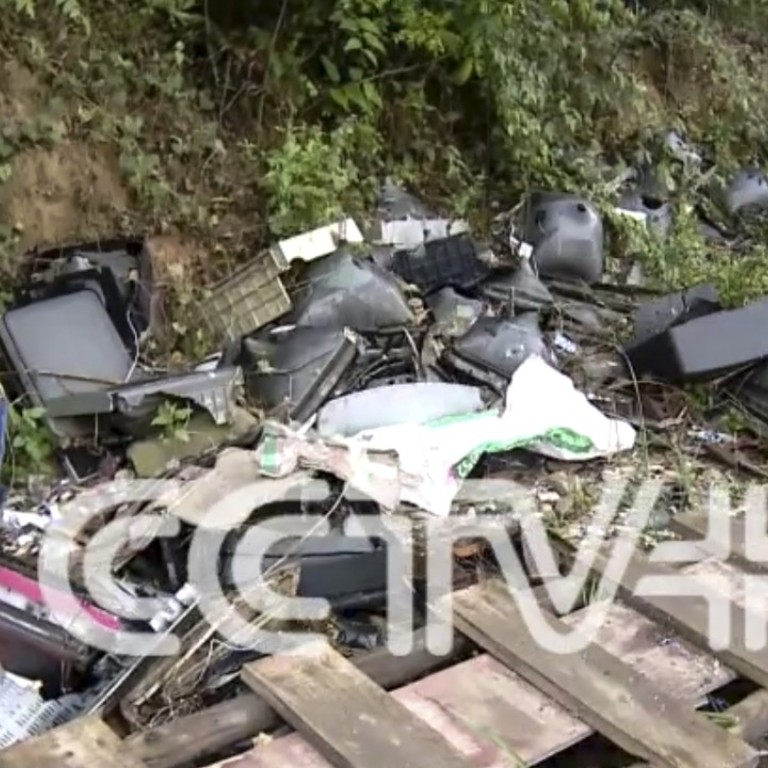 Gangs busted for smuggling over 5,000 tonnes of garbage into China
The authorities have banned the import of plastic rubbish, but the garbage can be recycled and sold for a profit
Two gangs have been detained by police in southern China accused of smuggling electronic and plastic waste from Vietnam, state television reported.
The arrests were made in Nanning in the Guangxi region last Friday, CCTV said.
The gangs are alleged to have smuggled in more than 5,000 tonnes of waste since last May.
China announced a ban on the importing of plastic waste last year, some of which was sold and recycled.
After police raids state television showed footage of waste stuffed into large bags, with plastic, rubber and parts from old televisions scattered around.
Zhang Hu, the deputy squad leader in the anti-smuggling division of the customs department in Nanning told the Nanning Evening News the rubbish posed a major environmental hazard to local water supplies and soil.
"This garbage would be processed and made into plastic products or other plastic bags to circulate in the domestic market," Zhang was quoted as saying. 
Eleven suspects were detained during the police operation.