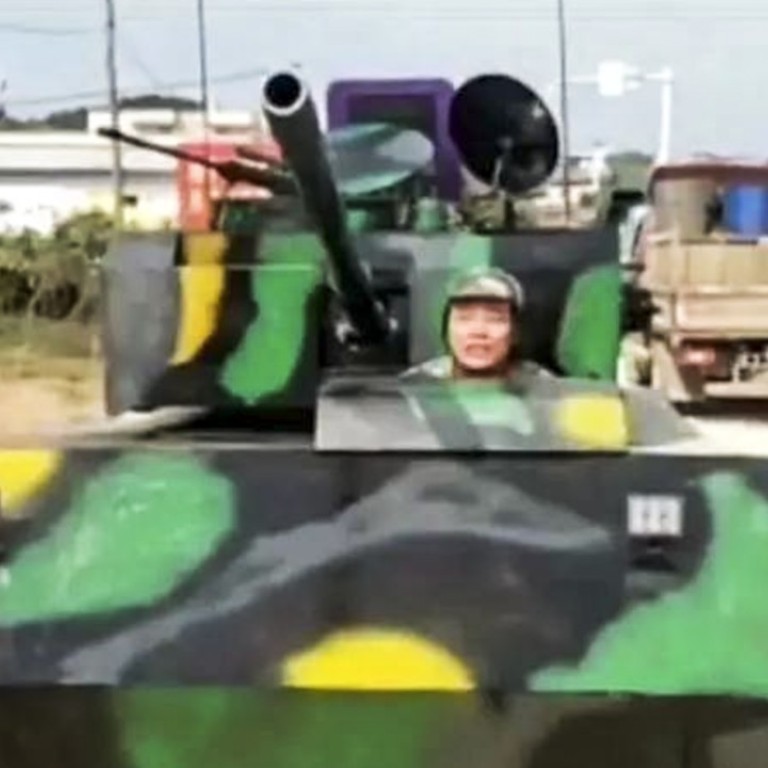 Chinese man builds 'tank' to gain online fame, ends up losing his driving licence
Police tracked him down from his social media videos after he bragged about driving it around town
A man in southern China thought he had achieved his dream of internet stardom when videos of the "tank" he had created from the remains of a disused truck went viral on social media.
Then police stepped in and revoked his driving licence.
The man, who was identified only by his surname Huang, lives in the city of Laibin in Guangxi province, state-run broadcaster CCTV reported on Wednesday.
Huang spent two months renovating the old vehicle, seeking to become famous on the internet, according to the report. He evidently planned to drive the machine around on local roads, bolstering his fame.
But when he bragged about the project in social media video posts as the tank took shape, police took note and tracked him down.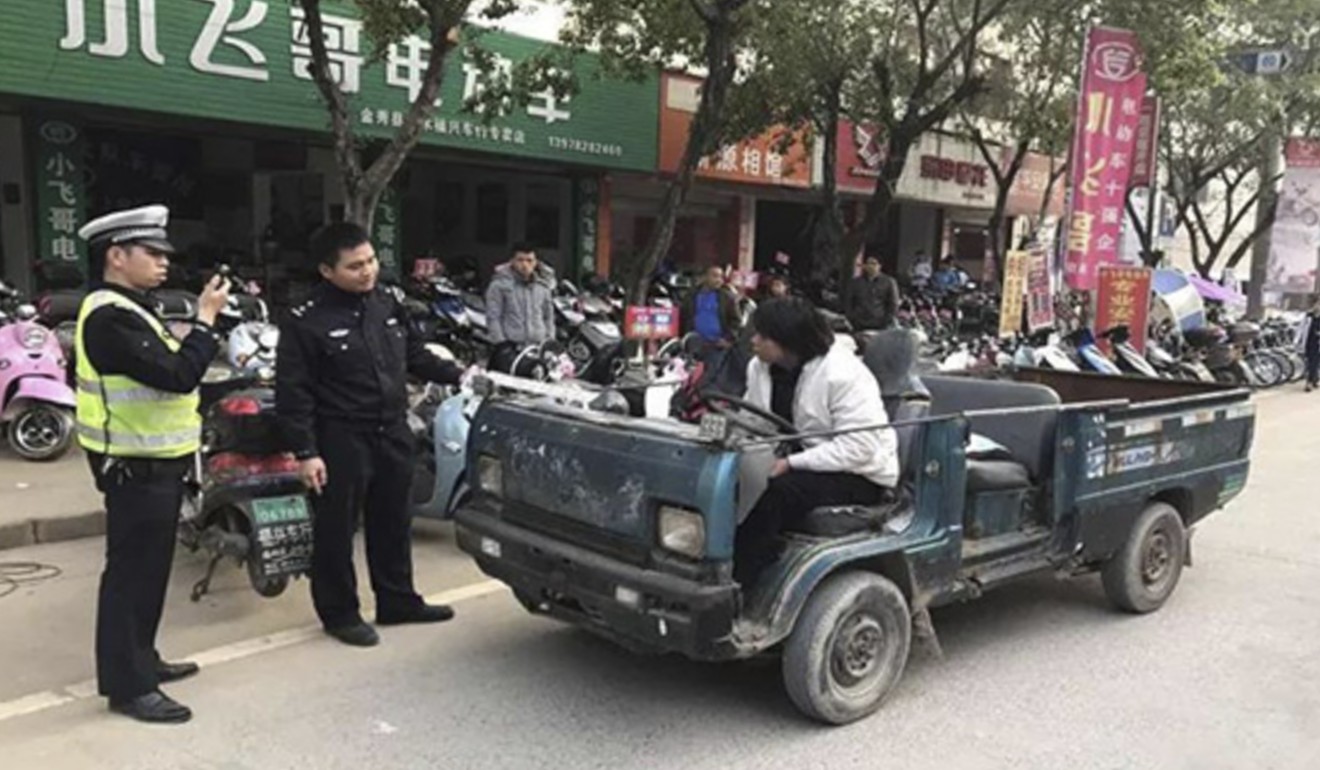 "I'm about to install a cannon on my vehicle," Huang said in a video.
In another, a green-helmeted Huang sat in the vehicle, which sported a coat of camouflage paint.
"Ready, go," he announced cheerfully.
When police finally caught up with Huang on January 22, he was driving only the lower half of the vehicle, the report said.
Parts that had been camouflage-painted and had held a cannon in the videos were missing. The vehicle's upper half had apparently been cut away.
What Huang was driving had no glass, door or front number plate, according to the report.
Huang told police he did not carry a vehicle permit.
A police video of the roadside investigation showed Huang being asked to produce his driving licence. When he was unable to do so he was taken to a nearby police station.
He later had his driving licence revoked and was fined 1,750 yuan (US$278) for driving an unregistered vehicle, the report said.
The vehicle that was to be his mode of transport to internet stardom has since been confiscated and will be destroyed, it said.