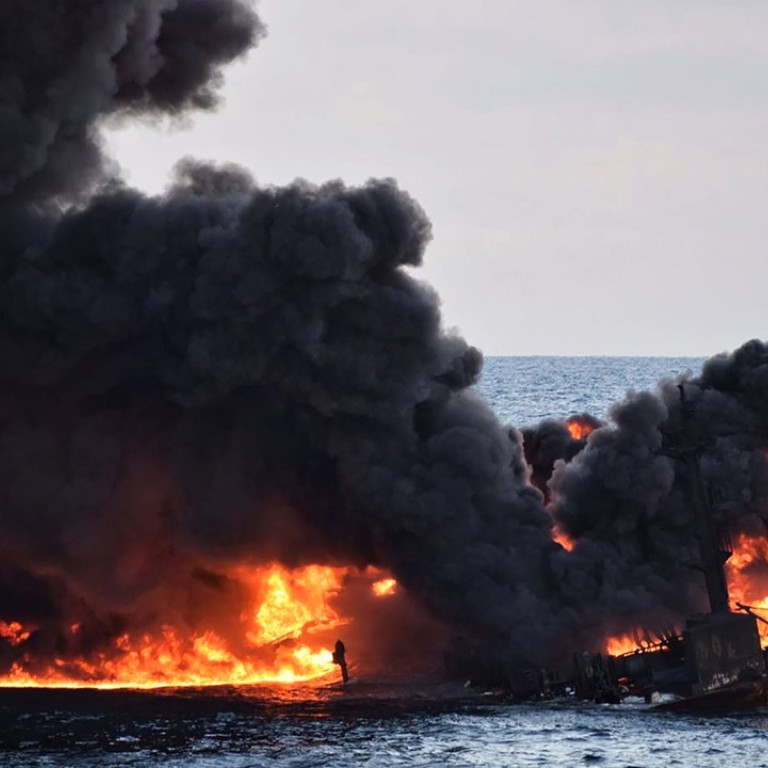 Chinese salvage crews race to remove 1,900 tonnes of oil from sunken tanker to lessen environmental damage
1,900 tonnes of heavy bunker fuel must be removed from sunken Sanchi to prevent marine pollution, Chinese transport ministry official warned 
Chinese salvage crews must succeed in their attempt to remove 1,900 tonnes of oil from a sunken Iranian tanker off China's east coast to prevent the worst oil shipping disaster in decades from polluting the country's marine environment, a Transport Ministry official warned.
Zhi Guanglu told a press conference on Thursday that salvage teams are still trying to remove bunker fuel, the heavy oil used in ship engines, from the Sanchi, a Panama-registered oil tanker that went down on January 14 in the East China Sea eight days after colliding with the CF Crystal, a Hong Kong-registered bulk freighter.
The Sanchi also was carrying 136,000 tonnes of light crude oil, a highly toxic condensate.
Investigators have cordoned off the 30 square nautical miles around the disaster site about 160 miles (257 kilometres) off the coast of Shanghai and near the mouth of the Yangtze River. Authorities have banned fishing vessels from entering the area, Zhi said.
Investigators are continuing to examine the tanker's "black box" which contains sailing data and a voice recorder.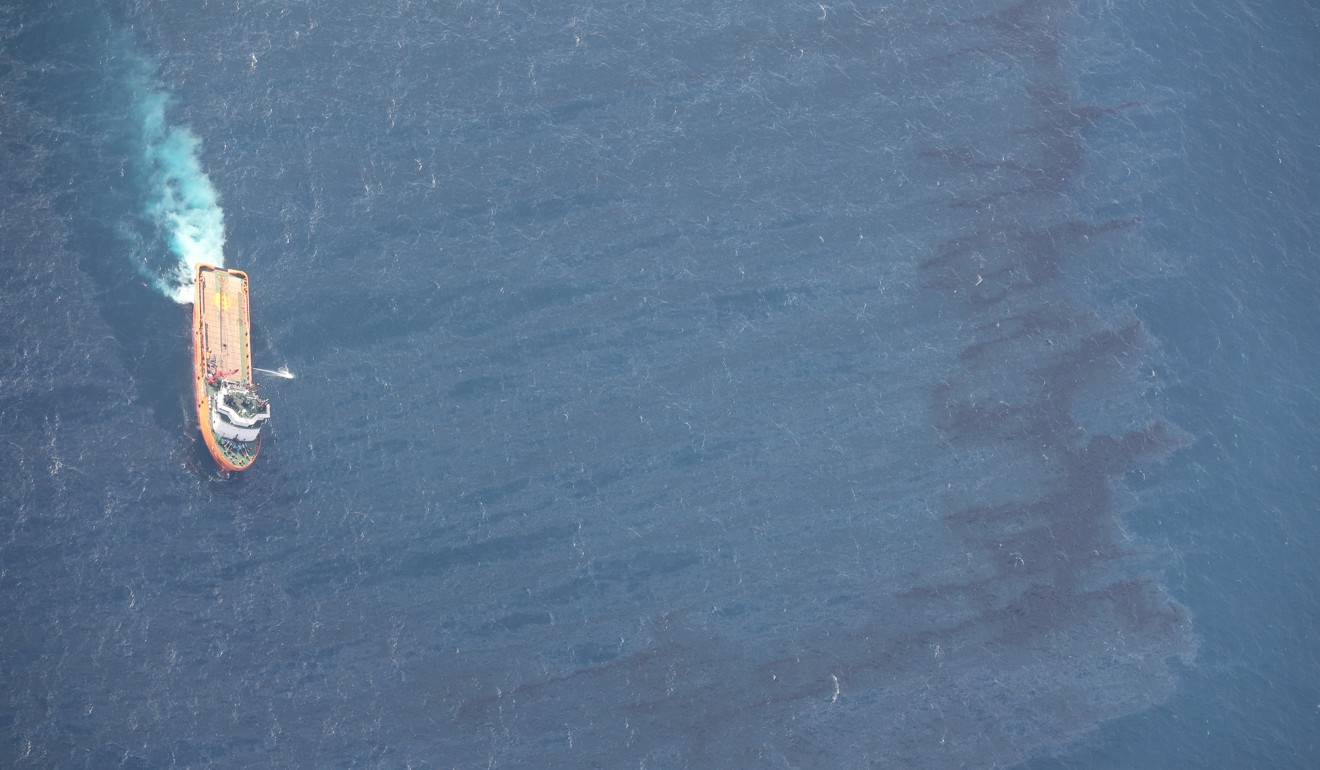 Scientists from Britain's National Oceanography Centre and University of Southampton have said the growing oil spill could reach Japan within a month and the South Korean coast within three months, endangering reefs and fishing grounds.
China has sent five ships to join the one South Korean ship and a Japanese ship taking part in a clean-up effort that spans about 226 square nautical miles.
Han Xu, an official with the Ministry of Agriculture, said tests show fisheries have not suffered any adverse effects from the spill so far. 
A joint investigation team was established by China, Hong Kong, Iran and Panama on January 25 to look into the accident.
Jin Zuowen, an official with the State Oceanic Administration's East China Sea division, told the South China Morning Post after the press conference that it is difficult to predict the spill's direction and ultimate size given the fluctuating nature of the condensate which could evaporate faster than expected.
"Experts at the State Oceanic Administration have been conducting simulations to predict the direction of the spill," she said.
Three bodies from the Sanchi's crew of 30 Iranians and two Bangladeshis were recovered before it sank. Salvage crews have not found any other bodies on the surface of the sea, Zhi said.
This article appeared in the South China Morning Post print edition as: 'Oil-like' blobs wash up on Japan beaches amid bid to get fuel from wreck