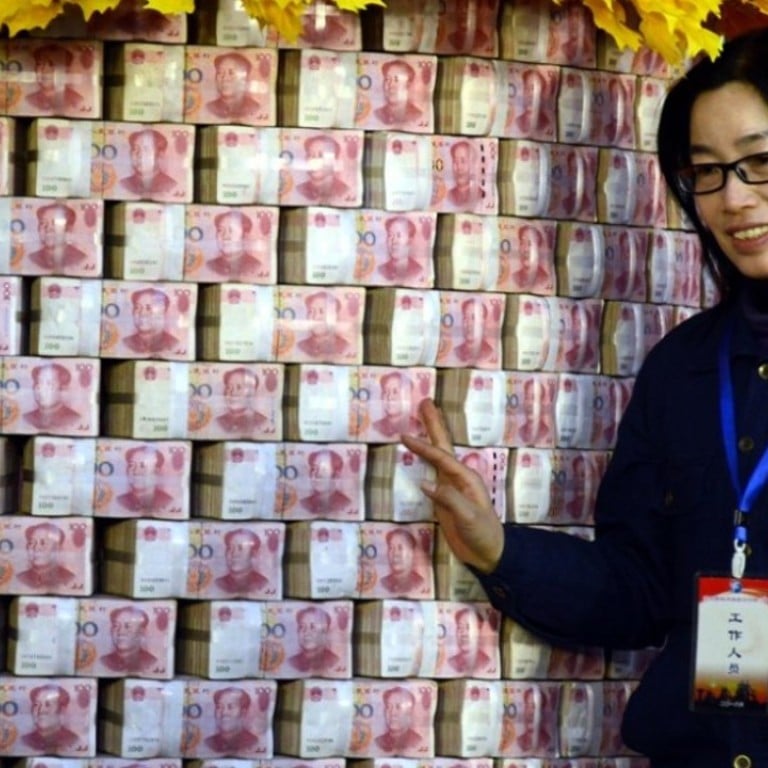 Chinese firm raises eyebrows with US$25 million staff bonus … paid in cash
Employees took home an average of US$5,000 each after steel company's profits hit a record high in 2017
A steel company in eastern China has issued bonuses totalling 160 million yuan (US$25.4 million) to its employee in wads of cash, according to a newspaper report.
Fangda Special Steel Technology, which is based in Nanchang, Jiangxi province, handed out the money to its staff on Thursday, Information Daily reported. That amounts to about 32,000 yuan each for its 5,000 employees.
The move comes after pictures of piles of cash given as bonuses to staff at another steel firm, part of the same parent company Fangda Group, caused a stir on the internet in China last week.
About 278 million yuan, weighing 2 tonnes (4,400 pounds), was given to workers at the Jiujiang company.
The steelmaker's output and profits hit a record high last year, the report said, although the management team was excluded from the bonuses.
The firm has issued bonus payouts totalling 600 million yuan since 2011.
The steelmaker also offered 3,000 yuan in cash to employees who are retired and over 60 on Wednesday.
China's steel sector saw profits rebound last year.
Government efforts to cut excess production capacity coincided with higher demand for the metal, lifting prices.