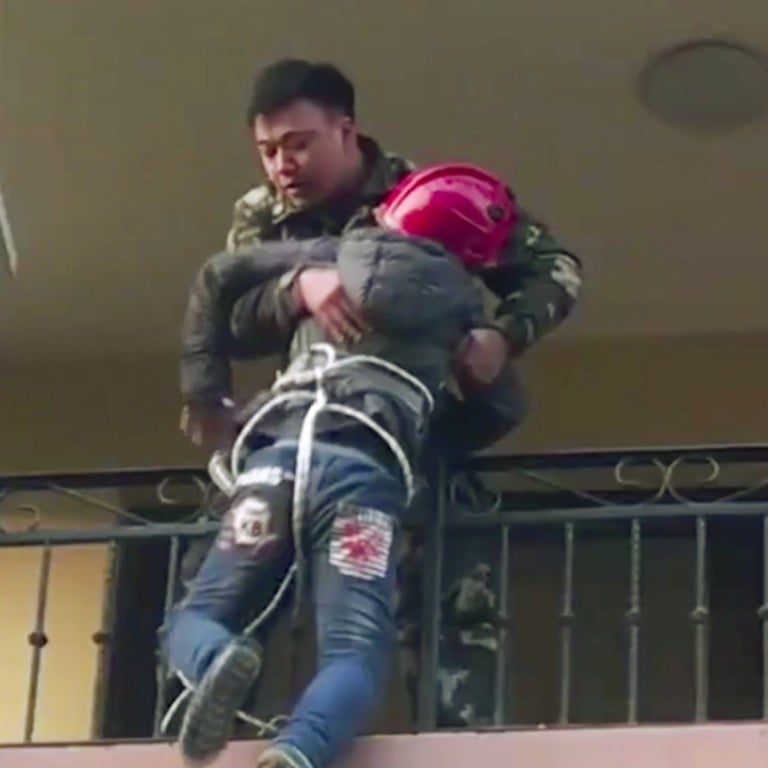 Chinese granny dangles boy, 10, from third-floor balcony to rescue quilt
Firefighter warns to adults to take better care of their charges over the holiday period
A 10-year-old boy had to be rescued from a second-storey balcony by firefighters on Friday after his grandmother lowered him down on a rope from the flat above to retrieve a fallen quilt, according to Chinese media.
The child, from Nantong in east China's Jiangsu province, made it safely to the floor below but then could not climb back up and became stuck, Nantong Television reported.
The lower flat was unoccupied so the grandmother alerted the property management team, who contacted the emergency services.
"We used a 15-metre ladder and sent an experienced fire officer to rescue the boy," an official from Qidong Binhai Fire Service was quoted as saying.
"We tied a rope around the boy and put a helmet on him. It took about 10 minutes to rescue him," he said.
The report did not name any of the people involved in the incident, but quoted the fire official as saying that adults should take better care of youngsters during the school holidays.