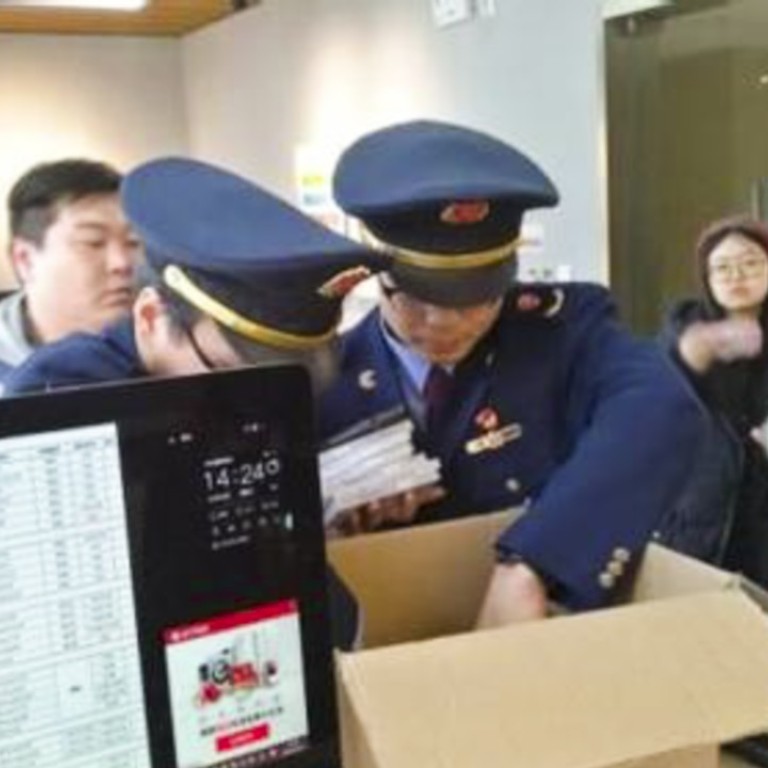 Bogus Apple service centre busted in Beijing
The authorities in Beijing have fined a fake "Apple service centre" more than 270,000 yuan (US$43,000) as part of a crackdown on intellectual property right breaches in the capital, according to a newspaper report.
Staff at the business wore dark coloured T-shirts with a white Apple logo, copying workers at real Apple stores selling electronic products, The Mirror newspaper reported.
People paying by scanning their phones on a 3D bar code at the firm would also get a message with the Apple logo and the words Apple service centre.
It is the first time a fake Apple service store of its kind has been punished in a crackdown in the capital, according to the article. The city's industry and commerce department said the business had misled customers and breached Apple trademarks.
The store also sold counterfeit electronic parts, meaning repairs carried out may have made equipment unsafe, the department was quoted as saying.
Fake products were confiscated on Monday and investigations are under way into similar stores.
The store fined is part of a company called Beijing Zheng Yuan Henri Technology, the article said.
On its website, the company describes itself as a leading Chinese mobile service provider which supports more than 30,000 companies with mobile and communication services.
The industry department has put the firm on a blacklist, according to the article.
Breaches of intellectual copyright is a constant source of friction between China and the United States.
The Trump administration has launched an investigation into allegations of intellectual property theft by Chinese firms.