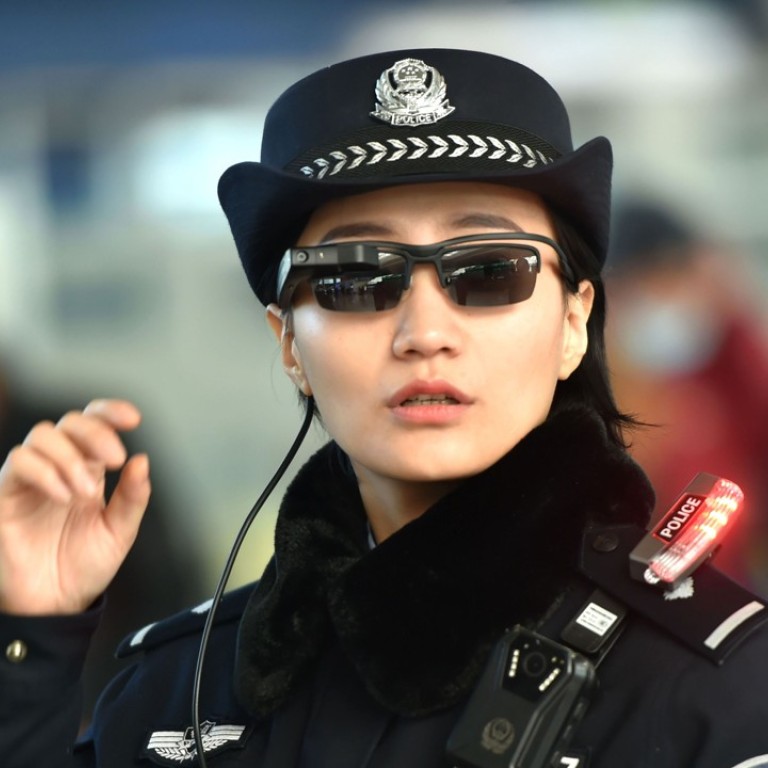 A police officer using the facial recognition glasses. Photo: AFP
In China, these facial-recognition glasses are helping police to catch criminals
Officers are using the technology at a railway station in Henan province during the Lunar New Year holiday period to search for wanted criminals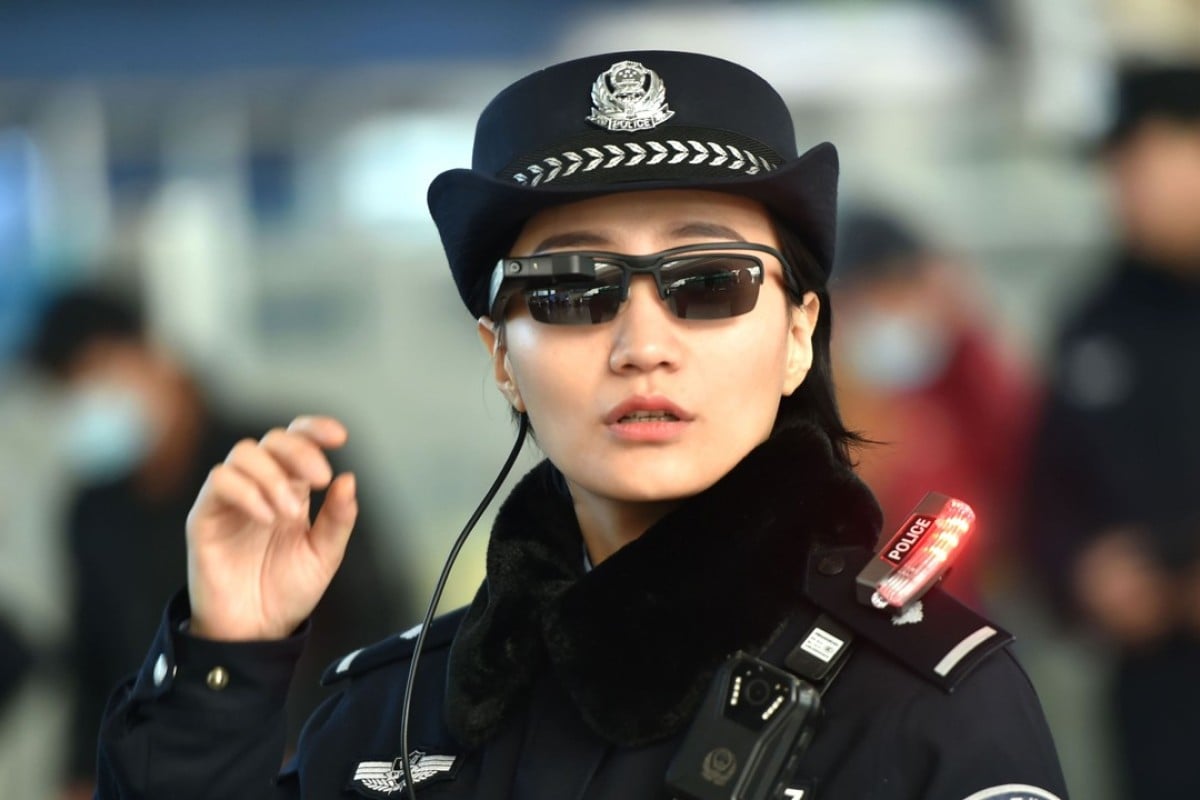 A police officer using the facial recognition glasses. Photo: AFP
Police in a city in central China are using special glasses with facial-recognition software to help search for wanted criminals passing through a railway station during the Lunar New Year holiday travel rush.
Officers stationed at the Zhengzhou East high-speed rail station in Henan province started using the smart glasses at the beginning of the "chunyun" period, the China News Service reported. Chunyun, directly translated as "spring transport", refers to the annual travel period in China as people return to their hometowns for the new year holiday.
Up to Tuesday, police had identified seven fugitives related to hit-and-run and human trafficking cases, plus spotted 26 cases of identity fraud with the use of the glasses at four entrances at the station, according to Cnrail.net, a website that covers China's railway news.
The spectacles were designed for police use and are linked to a tablet device. After scanning the face of the passenger coming into the station, the device activates software to search faces in a database, looking for a match with suspects.
About 70,000 to 120,000 people use the railway station each day.