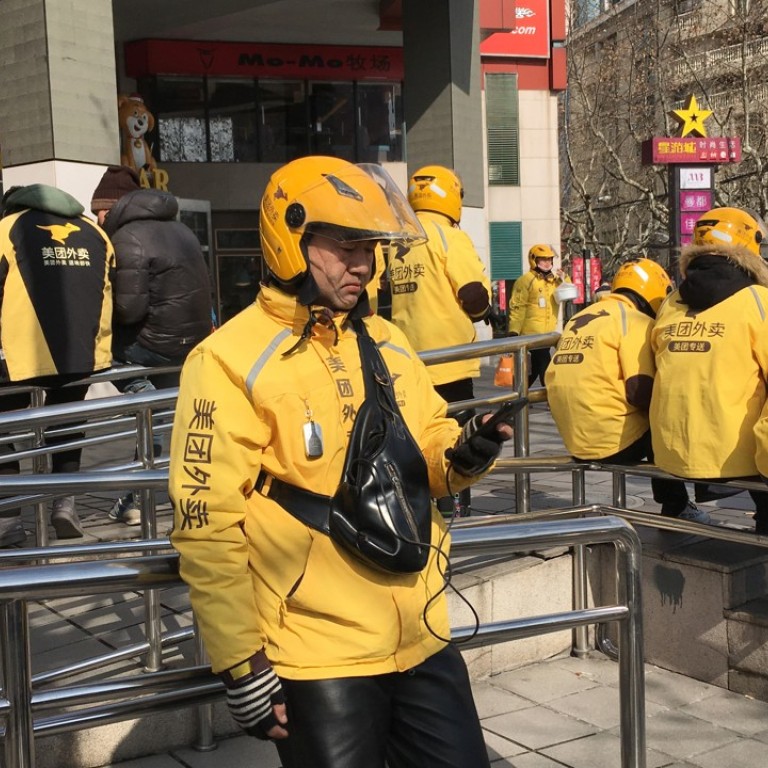 Why millions in China won't return home for Lunar New Year holiday
The weeks around the Spring Festival witness the biggest annual migration of people on Earth, but some migrant workers prefer to stay at their jobs during the long break
The food delivery men gathered in their bright yellow jackets on a corner outside a bustling mall in Shanghai's Xujiahui shopping district.
Among them, Wang Junqiang checked his mobile phone, waiting to receive his next order. 
Wang, who comes from northwestern China's Shaanxi province and turned 40 last month, has worked in Shanghai for a decade. Once a waiter with a Taiwanese restaurant chain, he joined the metropolis' army of food delivery men last year as the online food ordering sector boomed. 
Wang, who works for the app Meituan, will be working through the coming Lunar New Year holiday – and is happy to do so.
His firm is paying triple the daily wage to staff who work during the week-long holiday period. On top of that, it is also offering bonuses to those who either leave Shanghai late for the holiday period or return early to work.
"There's a 1,000 yuan [US$158] bonus if you work until Lunar New Year's Eve," Wang said. "And if you return before or on the fifth day of the new year, there's also a bonus of 700 yuan."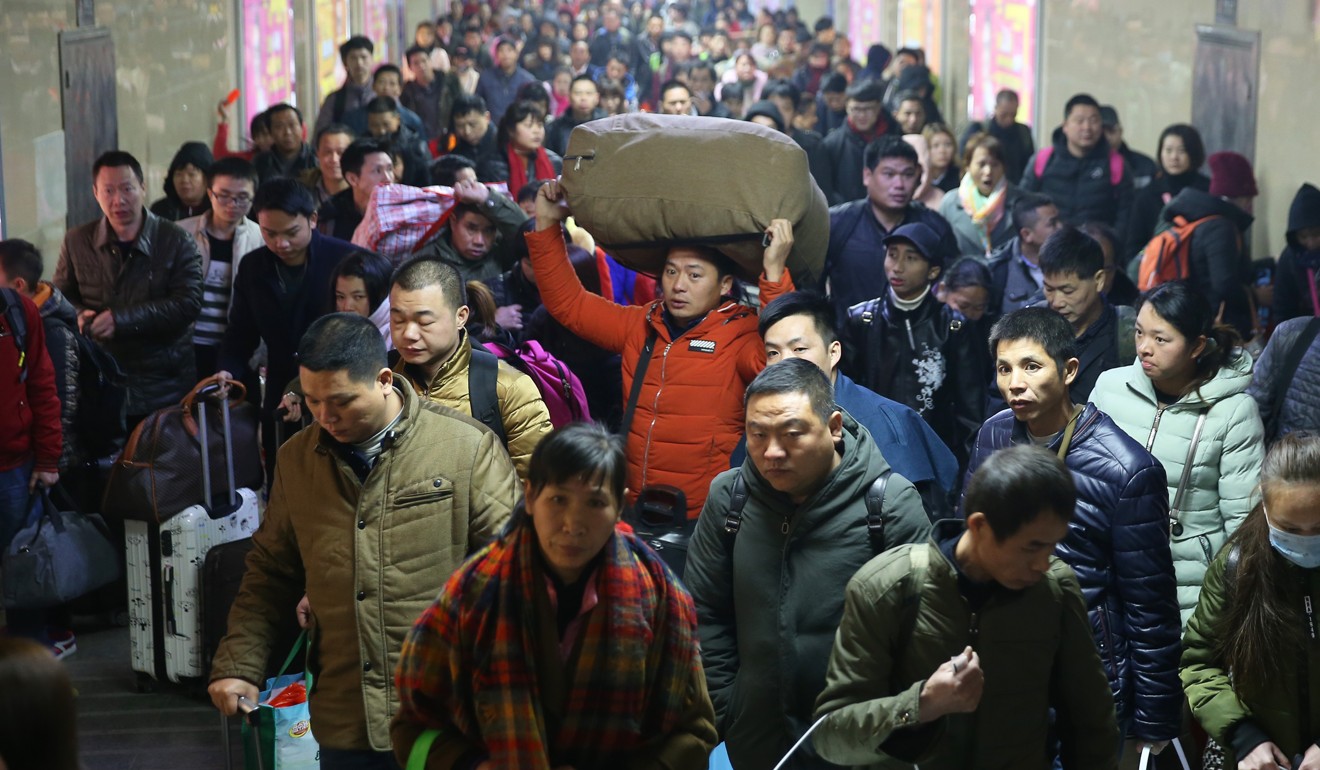 Wang is among many migrant workers who have chosen to stay behind in the big city this year, even as millions of others make the annual journey home for their family reunions.
Known as chunyun, the holiday travel season is considered the world's biggest annual mass migration of people. Nearly 3 billion trips are expected to be made using public transport between February 1 and March 12.
But there are migrant workers far from their hometowns who choose to work through the festivities in often low-paid jobs, keeping city life going even as productivity across the rest of the nation grinds to a halt.
For Wang, who said it had become a habit not to return to his hometown in Baoji for the Lunar New Year, the extra money he earned was a big incentive.
He made about 10,000 yuan a month by "working hard" during the holiday in 2017, although this year would be tougher, he said.
"Too many people have joined [the food delivery business]. There aren't as many orders for each of us now," he said, adding that the number of deliveries would also fall as their main customers – office workers and college students – were away.
Nevertheless, Wang said he was glad to miss out on the annual travel crush.
To reach Baoji, he has to go through Lanzhou or Xian as there are no trains or flights connecting Shanghai with his hometown. It was also difficult to buy train tickets to both cities during the chunyun peak travel season, he said.
"I really don't mind spending the festival here," he said. "My wife is working here, too, and our child goes to school here as well. It's much better to go home at another time."
For cleaner Lu Xiaomei, money was not the deciding factor. In her 15 years in Shanghai, she has never joined the travel rush.
"I'm totally OK with this," said the 53-year-old who hails from Chongqing in southwest China. "There has to be someone to do the work during this period."
Lu cleans the public areas at a three-building residential estate in Shanghai's Jingan district. 
She does not get paid extra for working during public holidays, but she and her husband, who is also a cleaner, still prefer to return home at other times.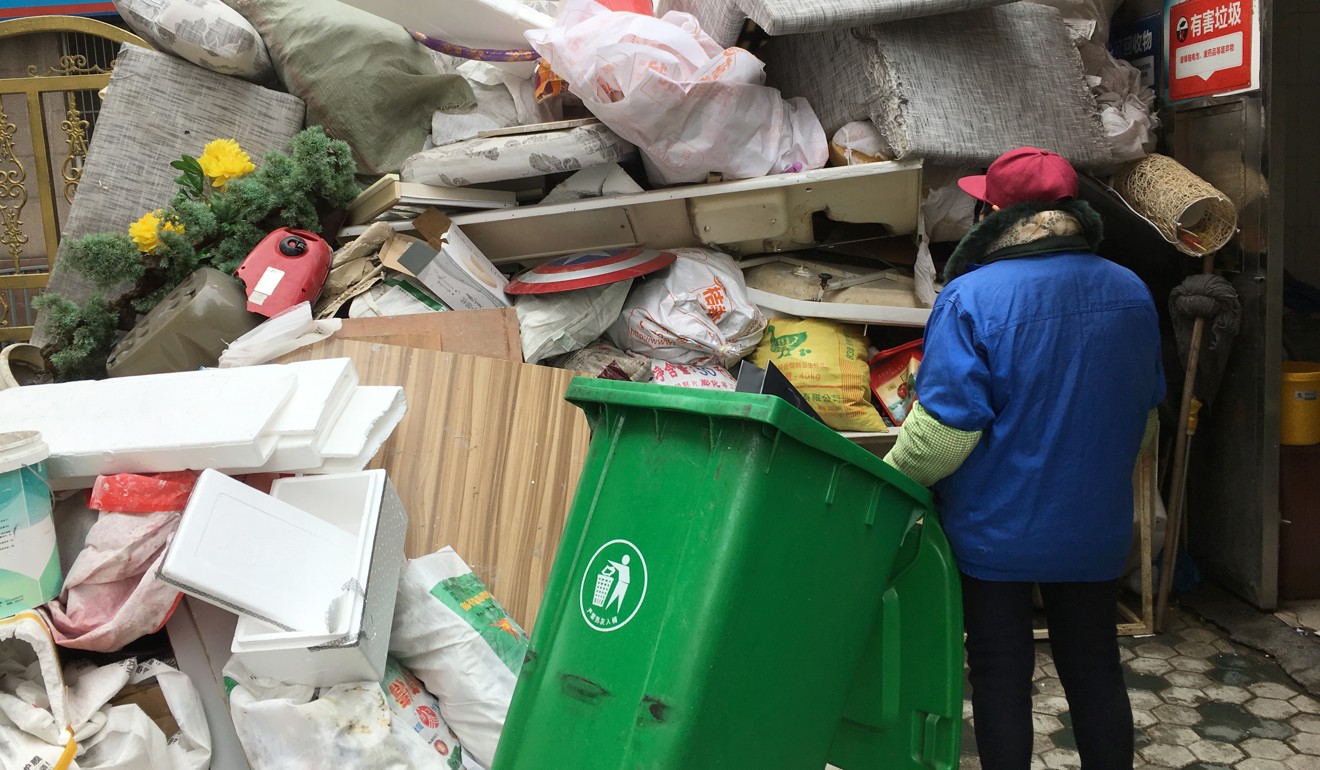 "First, it's difficult to buy train tickets [during chunyun]. Second, it's hard to ask for leave, as other cleaners whose hometowns are nearer to Shanghai are all applying for it," she said. "So people like us, whose homes are farther away, need to stay behind to work."
Hairdresser Maggie Lu is not going home this year, either. The 28-year-old is in the midst of her busiest work period as customers hurry to have their hair done to look their best when visiting relatives during the public holiday.
"For my industry, our busiest time is the month before the Spring Festival because everyone wants a nice haircut to welcome the new year. So I choose to stay behind and have some fun after that," said Lu, who will be travelling to a handful of tourist attractions near Shanghai.
"I have a few colleagues who aren't going home for the festival either, so we're taking this opportunity to travel together."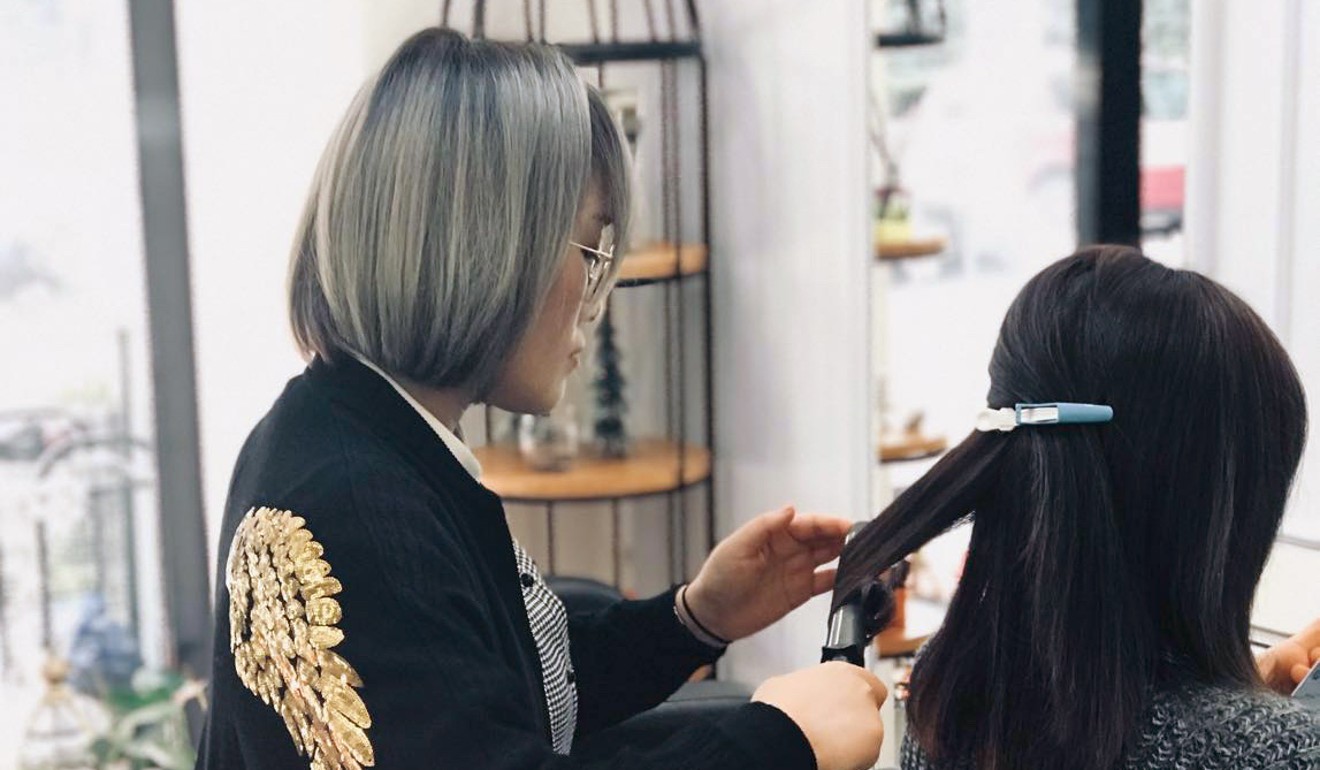 Lu moved to Shanghai from Urumqi in the far western Xinjiang region six months ago. She plans to visit her hometown again only during off-peak season.
"Back home, I earn only 3,000 to 4,000 yuan a month. Here in Shanghai, I get twice as much," she said. "I've always believed that the more diligent I am, the bigger the rewards I will receive."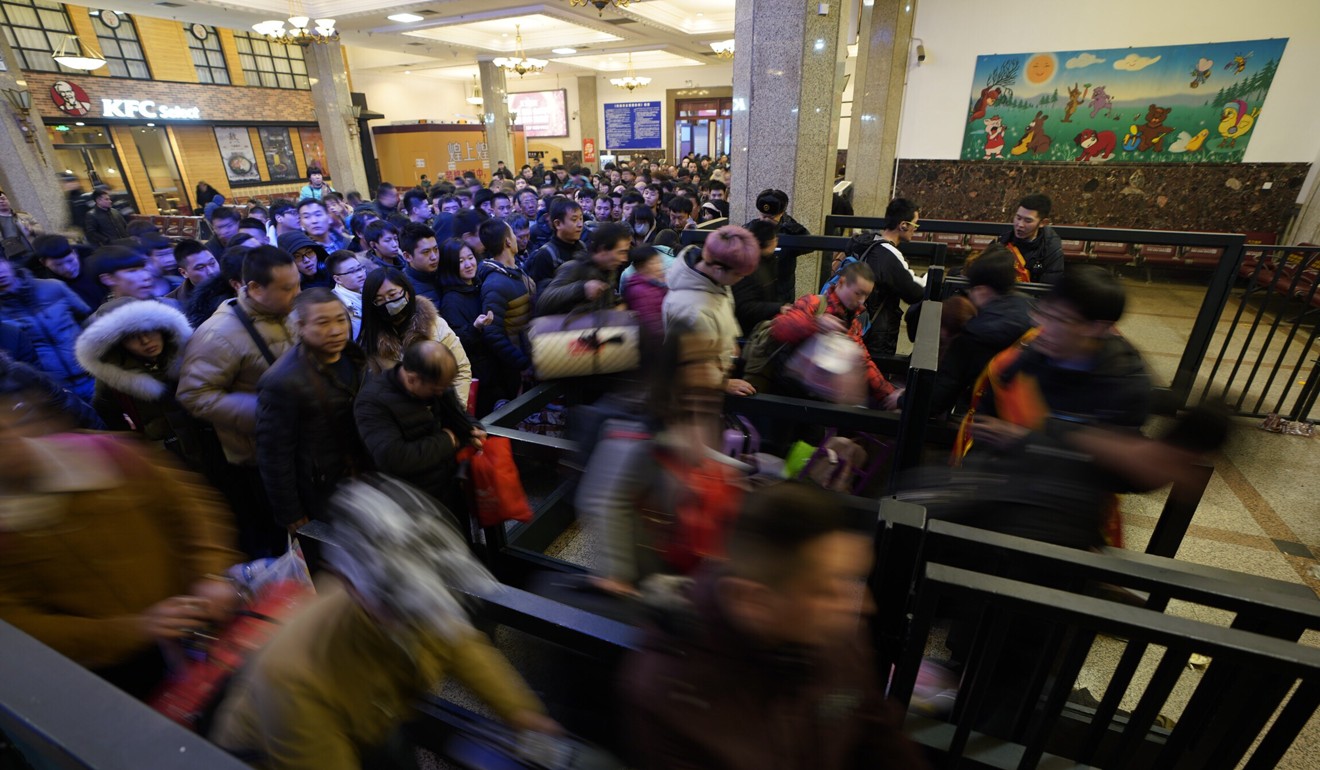 Professor Zheng Fengtian, who studies rural development and migrant workers at Renmin University in Beijing, said it made sound business sense for many migrant workers to keep working over the holiday period.
"If they're all gone during the holiday, it will be a disaster for urban life. Restaurants are all closed, no one to take care of the babies" he said.
"There's a sustainability issue for any occupation and even if you run a small snack stall, you may find your business lost to some stranger after you come back from a long holiday," he said. 
This article appeared in the South China Morning Post print edition as: Millions of migrant workers opt to avoid holiday crush