Taiwan
Get more with myNEWS
A personalised news feed of stories that matter to you
Learn more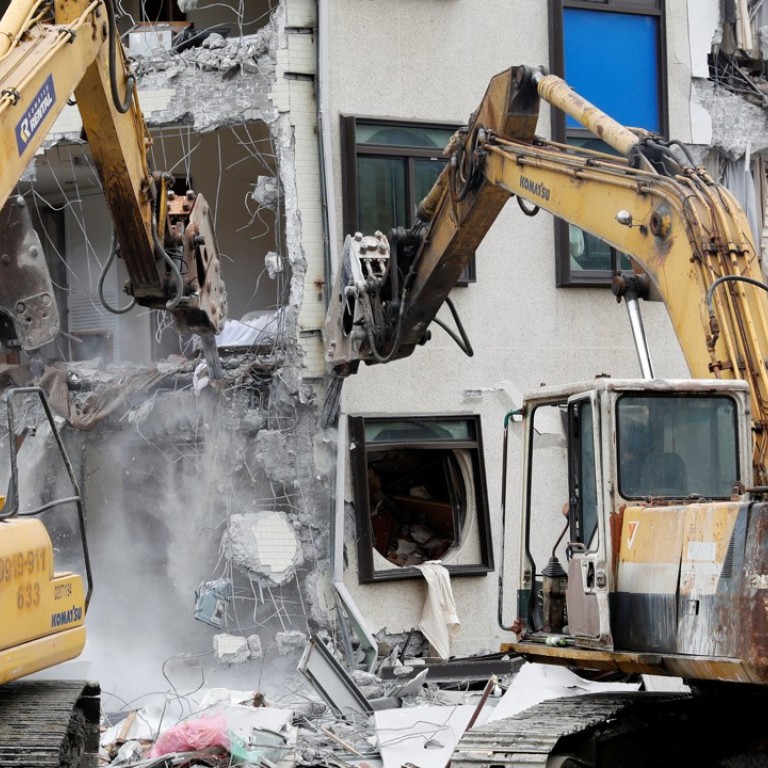 Taiwan demolishes quake-hit buildings as rescue efforts intensify
Rescuers still hoping to find seven people who were staying at a hotel in a partially collapsed building in Hualien
Taiwan began demolishing three dangerously damaged buildings on Friday as rescuers combed the rubble of a hotel in a last-ditch effort to find seven people still missing after a deadly earthquake.
At least 10 people were killed when the 6.4-magnitude quake hit the eastern tourist city of Hualien on Tuesday. A family of five Chinese mainland citizens and a Canadian-Chinese couple remain missing.
They are all believed to be trapped in the second floor of Yun Tsui building, Hualien's mayor Fu Kun-chi said on local television on Friday, warning that the chances of finding people alive were now slim.
"Rescuers will seize the 'golden 72 hours of rescue time' to make an all-out effort for rescue," he added.
The powerful tremor left a handful of buildings badly damaged – some tilting at precarious angles – as well as roads torn up.
Three of the partially collapsed buildings have been cleared of people and are now being demolished "in order to maintain safety for the public," the mayor said, adding that the authorities were investigating possible construction irregularities.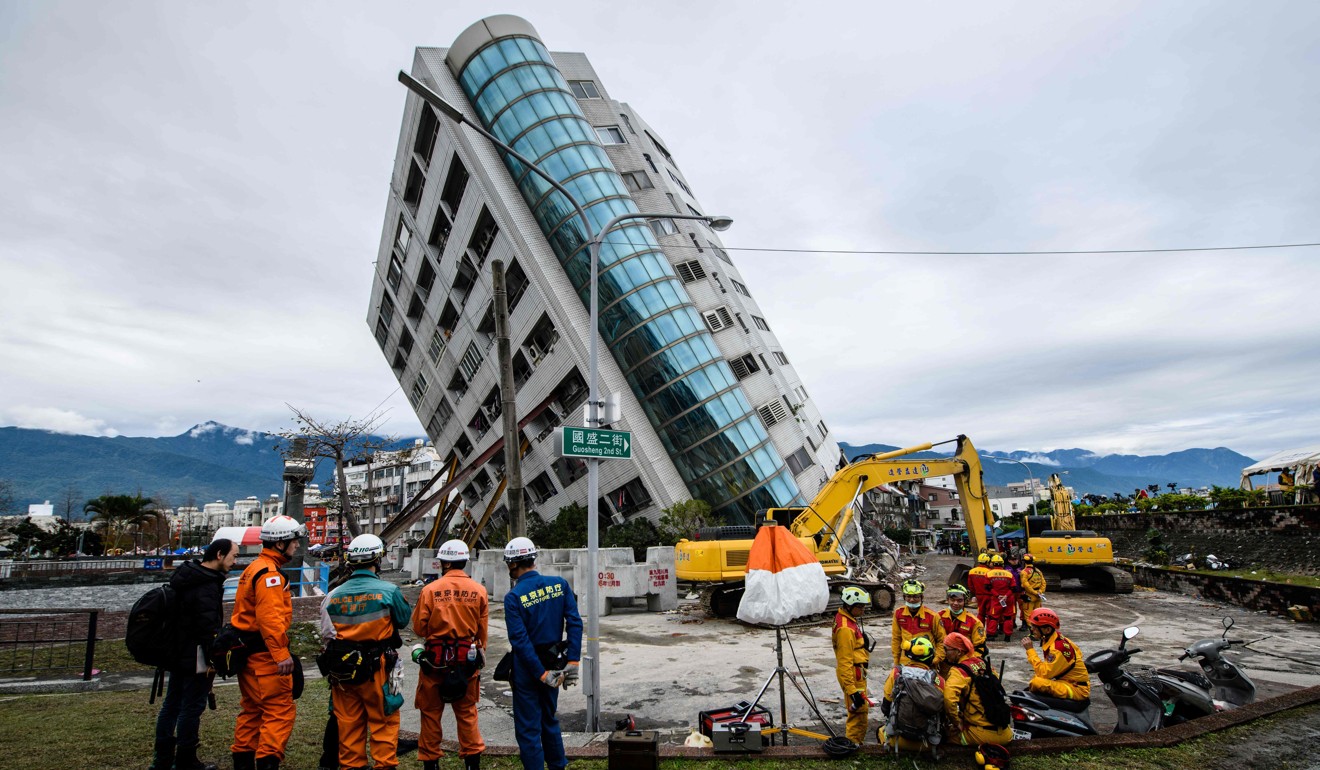 The major focus for emergency responders remains another damaged building, the Yun Tsui block of flats, which housed the Beauty Stay Hotel on its lower floors. Seven of the dead perished in that building and the remaining missing were hotel guests there.
The lower floors of the 12-storey tower pancaked, leaving the structure leaning at a fifty-degree angle and sparking fears of an imminent collapse.
National Fire Agency search and rescue team leader Liang Kuo-wei said it had taken 12 hours to break through to the second-floor hotel room where the Canadian couple were staying.
They had found their suitcase and running shoes, sunglasses, and vacuum flask, he said, adding that they had earlier detected signs of life but had been unable to locate the couple and were now encountering smells of decay.
The Chinese family of five were all sharing a room on the second floor.
The daughter of victim Chiang Chen-chang, who was employed at the Beauty Stay Hotel, said she saw her father's name on the missing persons list during her shift working at the emergency operation centre.
"I had to keep composed so I could carry on my work. It was only when I was alone that the emotions came," Hsu Pao-yu said as she struggled to hold back tears.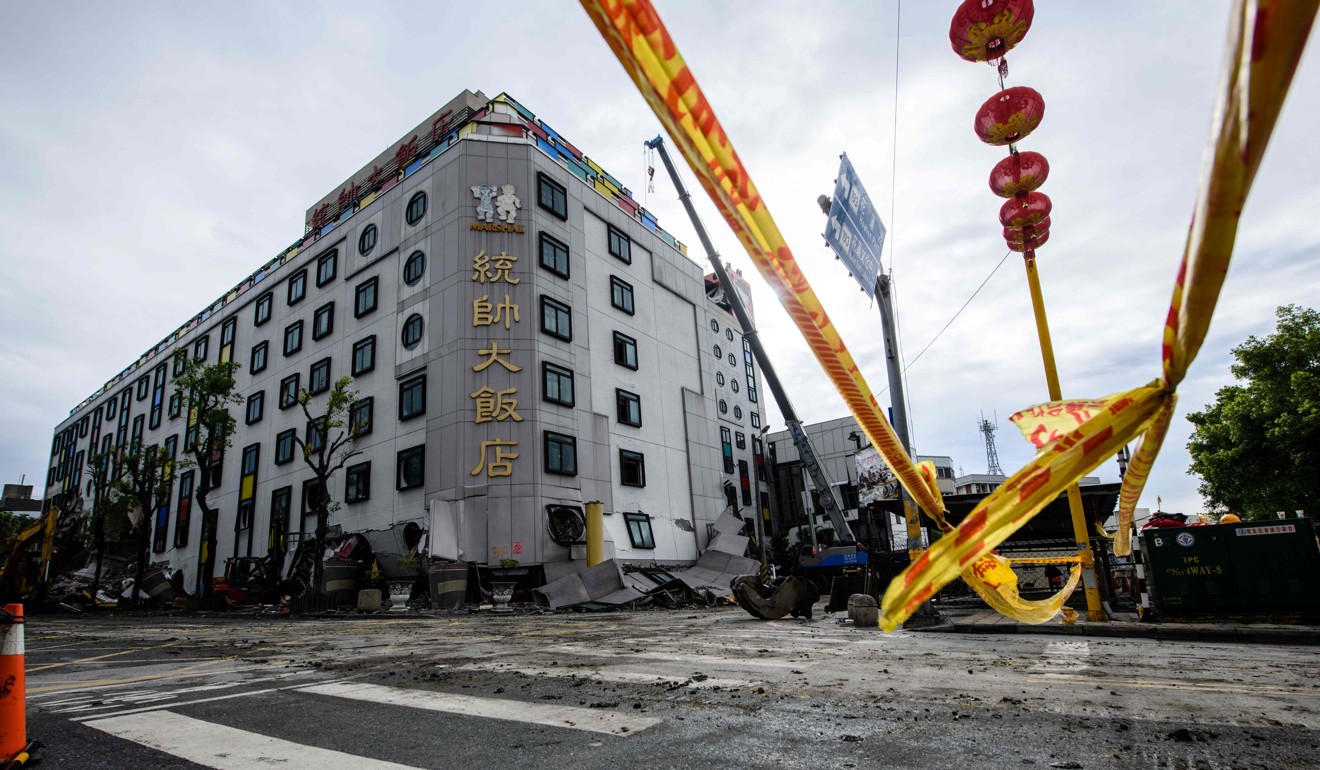 Hualien is one of Taiwan's most popular tourist destinations as it lies on the picturesque east coast rail line and near the popular Taroko Gorge.
The Hualien quake came exactly two years to the day after a similar sized tremor struck the western city of Tainan, killing 117 people – most in a single block of flats which collapsed.
Five people were later found guilty over the disaster, including the developer and two architects, for building an inadequate structure.
The island's worst tremor in recent decades was a 7.6-magnitude quake in September 1999 that killed about 2,400 people.
That quake ushered in stricter building codes, but many of Taiwan's older buildings remain perilously vulnerable to even moderate quakes.