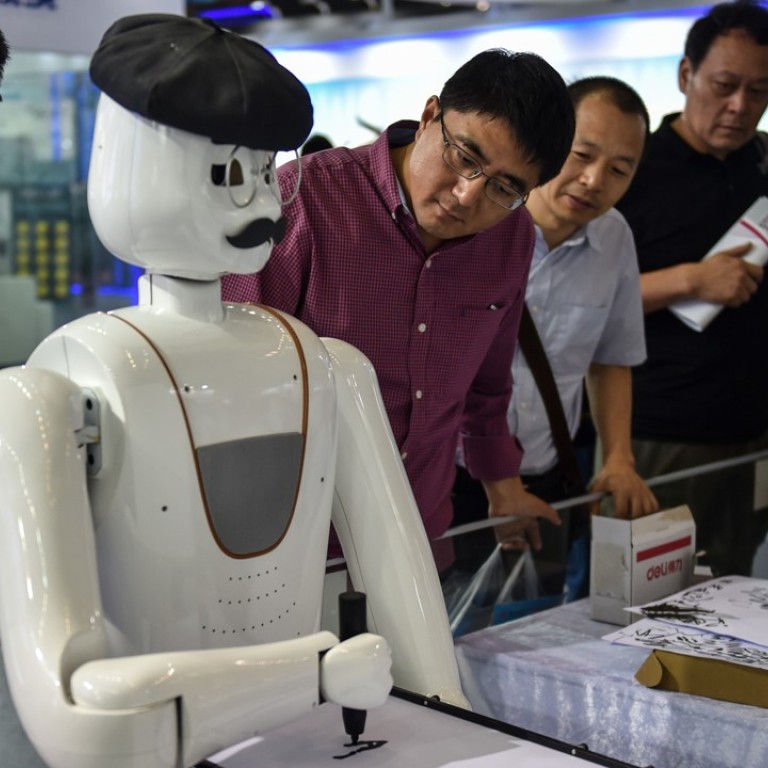 China tops global poll for faith in AI technology creating jobs and improving lives
Some 65 per cent believed AI and robotics would create more jobs in the next five to 10 years – compared with the international average of 29 per cent
People in China are the world's most optimistic when it comes to the impact of artificial intelligence on the jobs market and improving their lives, a global survey has found.
Some 65 per cent of Chinese respondents believed AI and robotics would create more jobs – rather than steal them – over the next five to 10 years, according to the Digital Society Index released by UK digital marketing firm Dentsu Aegis Network on Wednesday.
That compared with the global average of 29 per cent.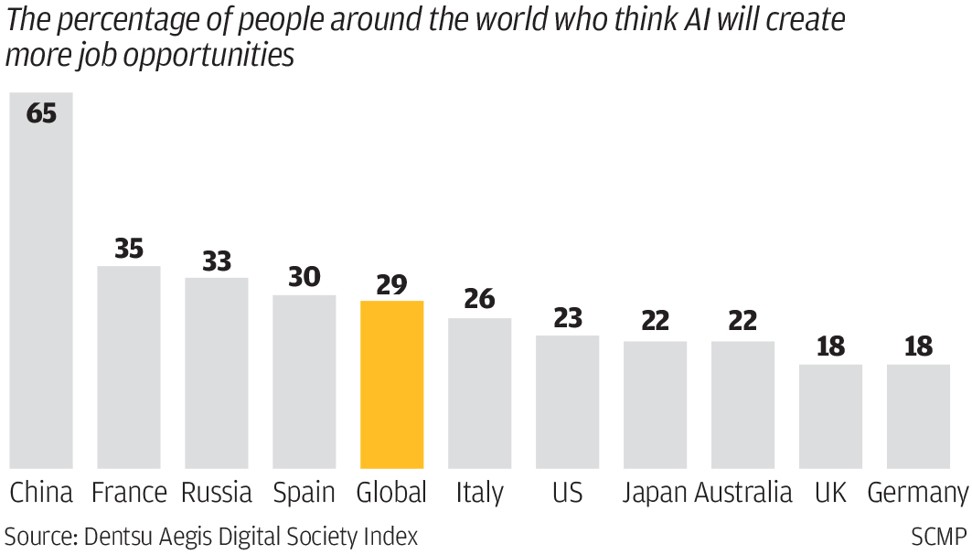 The company polled 20,000 people across 10 countries – Australia, China, France, Germany, Italy, Japan, Russia, Spain, the United Kingdom and United States – last summer.
Some 71 per cent of Chinese respondents also believed that emerging digital technologies would help to solve the world's most pressing challenges such as poverty, health and environmental issues.
Globally, only 42 per cent of respondents felt the same way.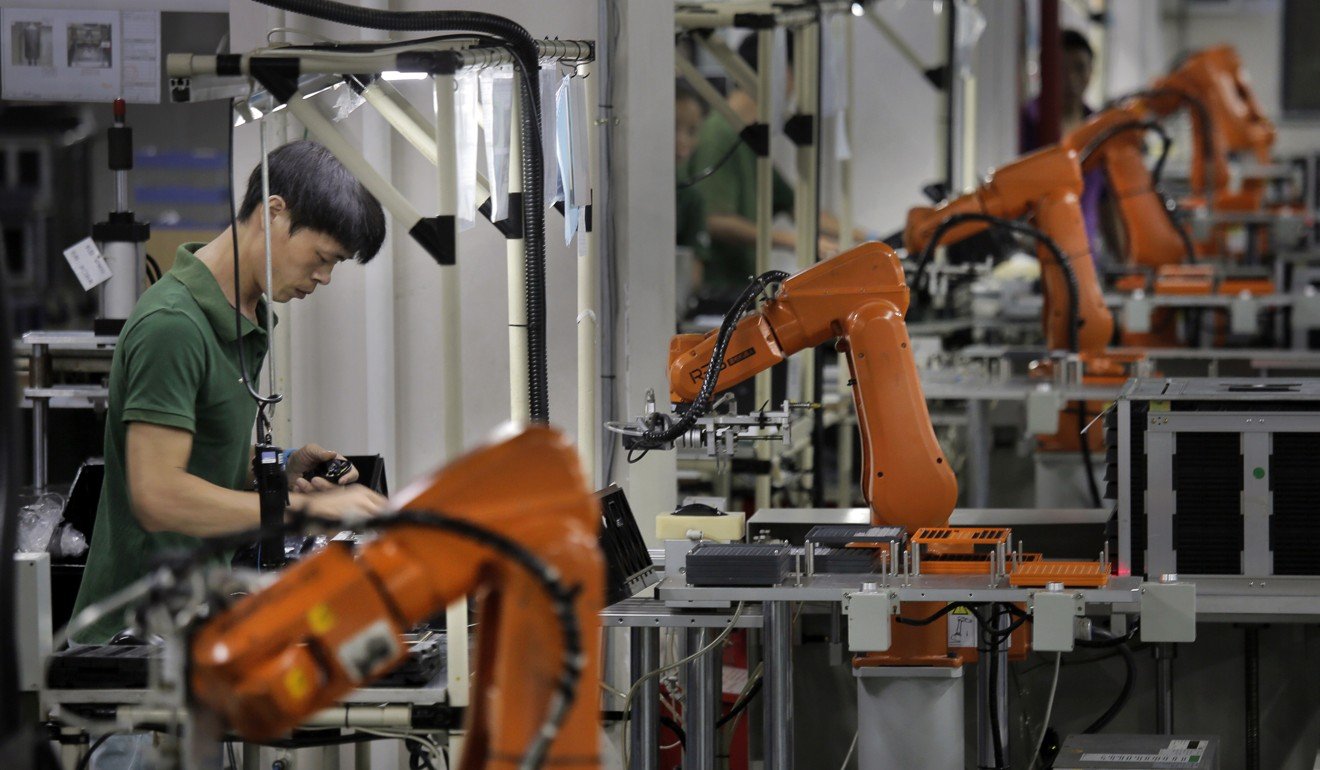 The poll results from China contrasted with those from the other countries, where people were generally pessimistic.
Respondents in Germany and Britain were the most pessimistic about their future job prospects in the digital economy, with only 18 per cent thinking new technologies would benefit the job market.
In the United States, 23 per cent of those polled saw the benefits.
Japanese respondents were the most negative when it came to technology's ability to address challenges in society – some 22 per cent believed it could.
They were followed by Britain at 37 per cent, and Germany and the US, both at 38 per cent.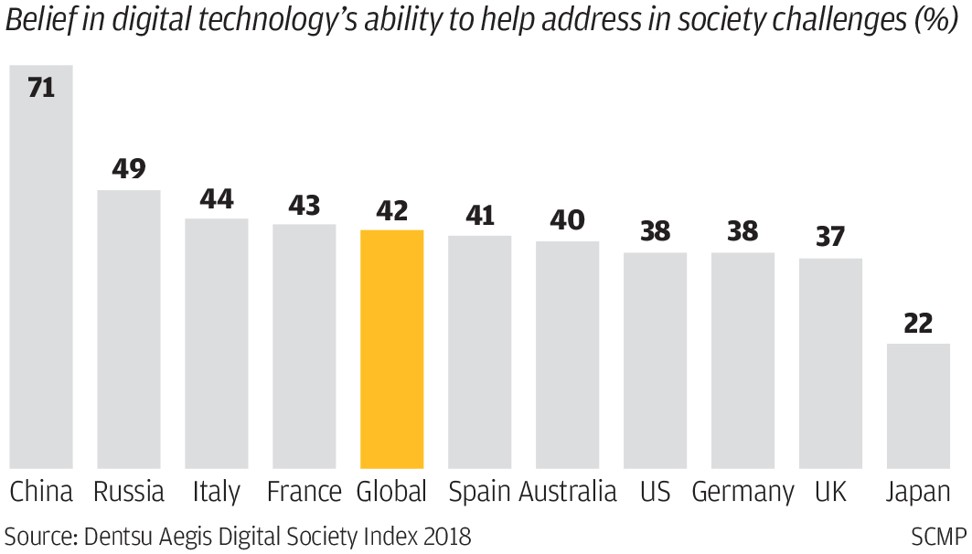 "The Digital Society Index provides a snapshot of a world where a potential backlash against technology is a real and present danger," Dentsu Aegis Network said in its report.
Sample sizes were adjusted according to population size to ensure they were representative, it said.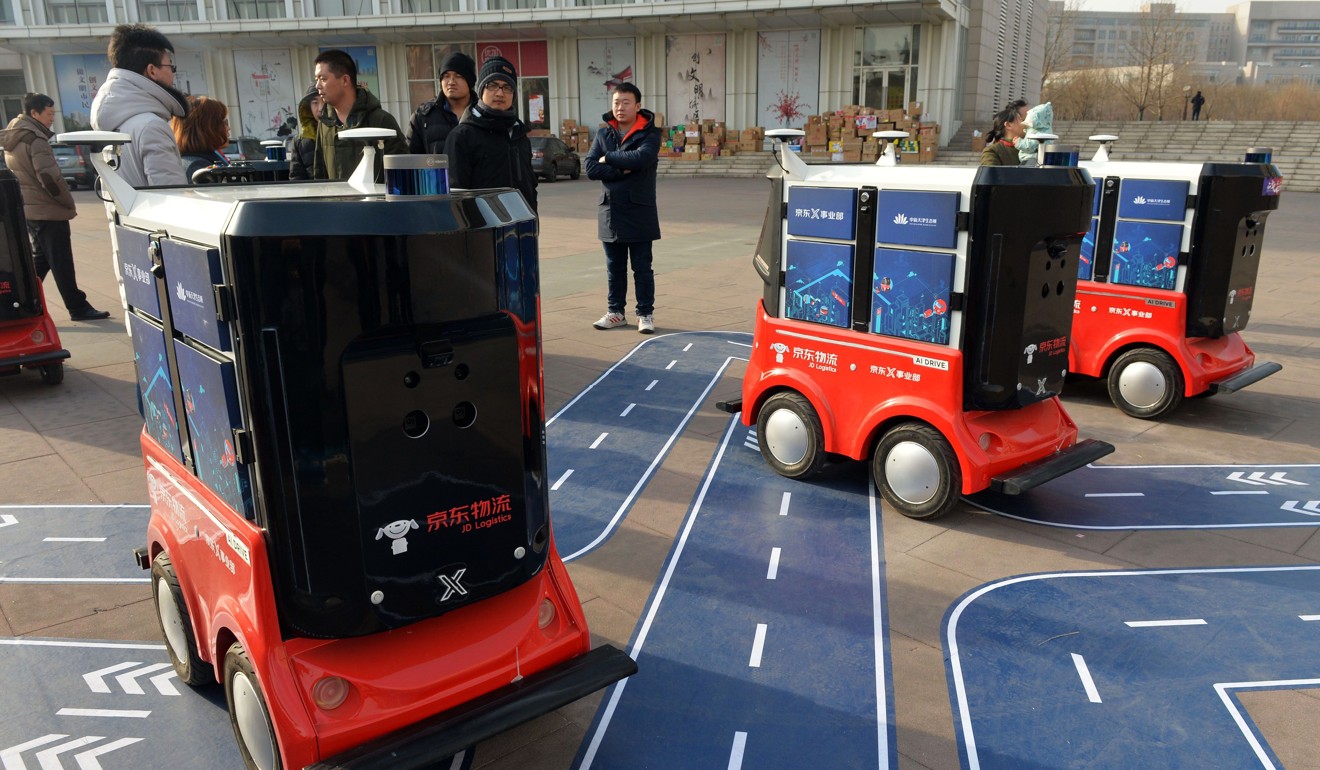 China is seeking to become a powerhouse in artificial intelligence as it tries to steer its economy in a more hi-tech and sustainable direction. Beijing has said it wants the country to become a global leader in AI technology and its applications by 2030.
The United Kingdom, United States and China topped the index in terms of how they were bracing for the digital economy, the report said.
China ranked relatively poorly at eighth for "digital dynamism" – the speed of growth in the digital economy. But the report said it was buoyed by having the highest level of trust in the future potential of the digital economy.
The hi-tech and information technology sectors in China accounted for 3.4 per cent of the country's gross domestic product in 2016, lower than the 6.6 per cent of GDP in the US, the report said.
This article appeared in the South China Morning Post print edition as: Optimism over life shaped by AI 'highest in China'